As part of the latest AncestryDNA sale, the company has reduced the price on its popular testing kit to just $59, which is $40 cheaper than the usual cost. If you order by June 11, your kit should arrive just in time for Father's Day. As such, you might want to move quickly if you're thinking about gifting your dad the opportunity to trace his ancient origins.
The DNA kits are easy to do - just collect a quick sample at home and return your package in the post. After this, the test subject will receive a report breaking down where their ancestors lived, traits they've inherited from them and people they're related to based on their DNA results.
Ancestry.com is one of the biggest and best genealogy sites around. It has a massive database that makes all the difference with things like DNA testing kits; the company has collected masses of data (over 15 million samples in total) so you receive a lot of detailed information in your DNA report and you're more likely to find an online connection to long lost relatives.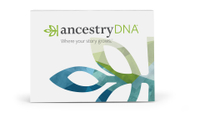 AncestryDNA testing kit | Was $99 | Now $59
This detailed testing kit can reveal fascinating genetic information about your family history, including the areas where your ancestors inhabited and the names of long-lost relatives. You can currently grab a test for $40 less than it's usual price.
Because of this enormous data set – and the increased chance of finding a new family member online – we rate this product as one of the best DNA testing kits currently available. We also liked that the process is anonymous, so your privacy is protected, and when we tested it out the results were delivered to us fairly quickly.
You do have to create a (free) account on Ancestry.com to get your results, but doing so is quick, easy, and also gives you access to one of the best family tree makers that we've recently tested.
AncestryDNA sale: Other discounted products
Ancestry have slashed the prices on lot of their other products, too. For a more comprehensive gift, you could purchase the AncestryDNA + World Explorer Bundle for just $60, which comes with three month's membership to the World Explorer platform. This grants the recipient access to all Ancestry.com records (both U.S. and international) so they can further explore their history.
The AncestryDNA Traits bundle has also been discounted, now on offer for just $69 instead of $119. These DNA testing kits give you information on a variety of personal traits (up to 25 in total) that could be influenced by your genes. Examples include things like finger length, sweet sensitivity, skin pigmentation and iris patterns.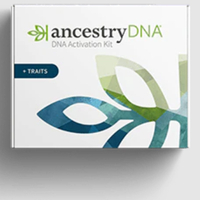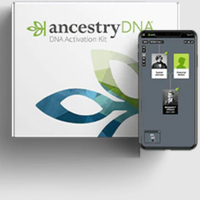 Both of the above come with all of the standard features of the basic DNA testing kit, which looks to match your genome with one (or more) of the 700,000 locations contained in Ancestry's files. To make your results easy to read, you'll find an ethnicity map in your results box breaking down the percentage of your DNA associated with each world region.