Find the best auto loans and you'll be able to finance your new car with a deal that can offer the best rates and most appealing terms, with repayments to suit your budget. This can be the case even if you've got bad credit – it's true that the top-rated auto loans will only be available to those with stellar credit scores, but if you have a more potted history you could still benefit from finance, provided you find a good auto lender.
Making sure you're getting a good interest rate for car loans is a must, but there are plenty of other things to consider when trying to find the right auto loan (opens in new tab) as well, from the fees that could be charged to the standard of customer service offered. The application times and claims processes of a lender should be thought about too, with the benefits of streamlined procedures often underestimated.
If you're looking for the best auto loans companies but aren't sure where to start, this guide is here to help. From the car loan provider known for offering the best rates to the one with a super-fast approval process, you'll be able to find a service to suit. There's also a lender that can cater to those with bad credit and, of course, we showcase the best auto loans provider overall.
Once you've got an idea of the car loans companies that can make your car-buying dreams a reality, the next step is finding suitable quotes. So why not let them come to you? LendingTree (opens in new tab) and similar comparison sites can make the whole process quick and easy – after filling in a simple form their panel of lenders will get back to you with their best rates. And to ensure your on-road needs are covered from every angle, you might like to take the time to consider the best roadside assistance services (opens in new tab) too.
Best Value: Lending Tree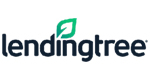 (opens in new tab)
Compare auto loans at LendingTree (opens in new tab)
LendingTree is the online marketplace that brings the best auto loan companies to you, saving you time and money over searching individual providers.

1. LightStream Auto Loans: Best auto loans 2022
Why you can trust Top Ten Reviews Our expert reviewers spend hours testing and comparing products and services so you can choose the best for you. Find out more about how we test.
LightStream is the online auto loans division of SunTrust Bank and manages to successfully bridge the gap between traditional and digital banking. The best APR on offer is 3.49%, while there is a rate guarantee and always the potential for a discount too.
The auto loans process is completely digital, very fast and supremely efficient - LightStream has been optimized for mobile devices, so you can apply directly from your mobile phone, if you so wish. The downside is that there's no call center support, but as a safety net, LightStream offers a loan experience promise that will reward you with cash if you're unhappy with the service you receive.
---
2. Capital One Auto Loans: Best auto loans customer service
Capital One has everything you would expect of one of the largest auto loan providers in the U.S. and offers the ability to search for your new car through its Auto Navigator service too. The website is attractive and eye-catching, while digital pre-qualification won't affect your credit score, but will pave the way for greater insight into your possible loan terms.
However, where Capital One really stands out is for the customer service that it has to offer, with support available online and over the phone. Importantly, it also emerges relatively unscathed from the notoriously difficult-to-please critics that tend to frequent review sites. If you rate customer service as your highest requirement when picking where to place your auto loan, then Capital One is very likely the right lender for you.
---
3. Alliant Credit Union Auto Loans: Best auto loans company for low APR
Alliant Credit Union might need you to become a member before taking out an auto loan, but this minor inconvenience can lead to some of the best rates on the market. The APR can be as low as 2.74% on a new car and 2.99% on a used car, while an additional 0.5% discount is up for grabs if you use its car buying service.
The costs you could face are all laid bare, and the approval process is really fast too – you could have a new car in less than a day. There's also round-the-clock customer support to help you on your way. The shortage of positive customer reviews might prove a slight concern, but if it's a low-cost auto loan that you want, Alliant won't disappoint.
---
4. Bank of America Auto Loans: Best auto loans company for fast approval
Bank of America should be your first auto loan port of call if speed is of the essence for you. With loan decisions pre-approved in as little as 60 seconds, the dream car you've just spotted won't be snapped up before you have your funds in place - the rate is then locked for 30 days as well, giving you time to consider your purchase if you're unsure.
As you would expect, applying online is almost seamless, while there is plenty of support on offer at the end of the phone or in store, if you prefer. Slightly lower rates might be on offer from other auto loan providers, but Bank of America Preferred Rewards members can nick something off the costs with a discount. And while you might pay a little extra, remember that you're securing the services of a leading all-round auto loan company too.
---
5. U.S. Bank Auto Loans: Best auto loans company for used car rates
U.S. Bank is ideal if you're undecided between a new and used car, as it will offer the same auto loan rates for both. The caveat is that you'll need a strong credit history to qualify for the lowest APRs, while you should make use of the 0.5% discount available to U.S. Bank check and saving account customers too.
Applying for an auto loan is relatively fast and straightforward, while you can pop into your local branch if you prefer managing your finances face-to-face. However, be aware that it might take you a while to find the extra snippets of auto loan information that most borrowers like to know - U.S. Bank has a website that would definitely benefit from some clearer FAQ direction.
---
6. Ally Auto Loans: Best auto loans company for extras
Ally is ideal if you're looking for something extra from an auto loan company. In particular, this well-known name offers two innovative finance options that mark it out from the competition, in the form of its Balloon Advantage and Buyers Choice programs.
Ally is also ahead of the game with the scope of its online and mobile account management, but balancing this out, there are aspects that disappoint too. What will likely frustrate the most is the lack of loan detail available unless you are willing to visit an auto dealer. However, if you take a trip to the showroom and like what you hear, you'll also probably discover a little something extra on offer from Ally that you didn't know you could get.
---
7. LendingTree Auto Loans: Best auto loans comparison site
LendingTree allows you to compare auto loan rates from multiple lenders after completing just one online application. Tell LendingTree how much you need to borrow and what you have to put down, and confirm the type of car you want and some income details, and you'll be presented with a rundown of auto loan offers from its panel of lenders. Not only does LendingTree save time when it comes to comparing auto loans across the market, you will also likely receive the most competitive terms that the lenders possibly can, as they know they are competing for your business.
If you need more information about the auto loan process, LendingTree has plenty of in-depth articles and guidance online. There are also a number of calculators that can be used to check what you might be able to afford, how much you could pay, and what you could save with an auto refinance deal.
The entire LendingTree website is extremely easy to use and immaculately presented. The one potential downside is that in sharing your contact details with several auto loan providers all at one time, you may be subject to a number of follow up calls. But given the competitiveness of the auto loan proposals you receive back for giving up so little of your time, this is likely to prove a minor inconvenience.
---
How do auto loans work?
Most auto loans are simple interest loans that are secured against the vehicle. The majority of auto loans are structured so the monthly repayments at the start of the loan you pay high amounts of interest (the fee you are paying the lender) and slowly shifts to repayment of the principal (the amount you borrow) the closer to the end of the term the loan gets. Auto loan terms usually varying between 36 and 72 months.
Longer loan term mean smaller repayments but usually results in a bigger over all cost and repayment. You can get auto loans with bad credit, but this will affect the rate of the loan. As there is a higher risk, you will have a higher repayment on the loan. Auto loans are available through dealerships, banks, online services, or via credit unions.
What to know before applying for an auto loan
An auto loan isn't a mortgage, but it's still a significant expense that affects your finances. Before applying here are some things to do.
Check your credit: Knowing your credit score before you apply can give you a clearer idea of what rates you can expect to pay. There are many free options for checking your credit score, and some credit cards offer free monthly credit checks. Alternatively read our guide to the best credit report services (opens in new tab). You can still get an auto loan with bad credit, but you will be paying a higher premium for it.
Get pre-approved: Getting pre-approved for a loan gives you an advantage when shopping for cars. By knowing how much you can afford, you'll be better positioned to negotiate with dealers.
Come prepared: To apply for an auto loan, you'll need to provide the lender with the necessary documents. Most want to see proof of income, credit and banking history, proof of residence and proof of insurance. Getting a loan through your current bank or credit union makes this step much easier, since they will have much of this information on hand.
Remember your budget: This goes for your monthly payment, down payment and the total auto loan amount. Make sure you can afford the monthly payment. You don't want to fall behind and risk losing the car. According to an Experian study, the average monthly payment on an auto loan is around $532. You'll also need a down payment, usually 20% for a new car and 10% for a used car.
Use dealers as a last resort: Dealers may sometimes be your only option, especially if you have poor credit. But always try and find financing through a bank or credit union because you'll usually get a lower rate. Dealers also tend to add markups to the interest rates, so you'll end up paying more if you get a loan through a dealership.
Budget for a warranty: If you're buying second-hand, it's smart to set aside a little money for an extended warranty. You could save $1000s on repairs and servicing, which are extra costs that really pile up if you already have an auto loan. If the dealer doesn't offer it, check out the best extended car warranties (opens in new tab) providers, to give yourself peace of mind after buying the car.