If a new pair of lenses or frames are on your mind, look no further than the two latest Coastal discount codes that can be found right here. When it comes to the best eyeglasses online, Coastal eyewear is one of the frontrunners, enjoying a great reputation for delivering designer prescription eyewear at affordable prices. And now this online retailer is offering a further 25% off glasses, frames and lenses too, when you use the Coastal discount code SAVE25 at the checkout.
As if that wasn't good enough on its own, we've found another Coastal discount code that allows savvy shoppers to 'buy one, get one free' on what Coastal calls its "hidden gems" range of eyewear. That means you can choose two pairs from the specially selected range of Coastal glasses and sunglasses, and the price of the lowest priced frame will be deducted when the Coastal discount code BOGO is entered at the checkout.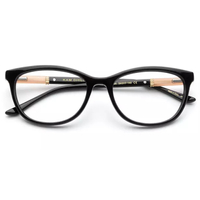 Coastal eyewear glasses, frames and lenses sale | 25% off
Want to save 25% off your entire pair of Coastal eyewear - so that includes frames and lenses? Simply enter the Coastal discount code SAVE25 when it's time to pay and your saving will be deducted automatically - suddenly everything becomes clear.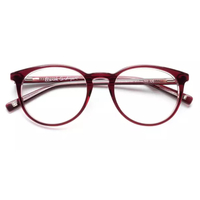 Coastal hidden gems glasses | Buy one get one free
If one pair of glasses just isn't enough, Coastal's buy one get one free offer on glasses and sunglasses will be perfect for you. Make your choice of the designer glasses on offer and use the discount code BOGO at checkout - it's that simple.
Coastal eyewear is the perfect starting point if you're looking for cheap frames and lenses. And even though its eyewear will never break the bank, you won't need to compromise on style either. That's because there's a wide range of eyewear here with something to suit everyone, from retro-inspired right through to ultramodern prescription glasses.
All of its exclusive brands, including Derek Cardigan, Kam Dhillon, Joseph Marc, Love, Perspective, and more, are included in the two special deals mentioned above, providing you designer buys at rock bottom prices. Coastal even offers 300 styles under $59, which is affordable enough in itself, even without these special Coastal discount codes.
Of course, Coastal is also one of the best contact lenses online retailers, meaning you're also in the right place if you want to go frame free. So take advantage of what Coastal has to offer right now and not only will you look your best for the best Black Friday USA deals, you'll also be able to see all the top Amazon Holiday Dash deals in crystal clear vision as well.
For more eye health content, take a look at our guide to the best vision insurance.