If you're on the hunt for cheaper progressive lenses, allow us to point you in the direction of the new GlassesUSA Semi-Annual Sale. There are multiple discounts to jump on, including a saving of up to $150 on orders with progressive or bifocal lenses. Use the GlassesUSA promo code MULTI150 and you can save $50 on orders with progressive or bifocal lenses worth $199, $75 off orders worth $249, and $150 off qualifying orders of $299.
As you'd expect from one of the best eyeglasses online retailers in America, there's a decent range of frames brands to pick from if you wear progressives, including Muse, Ottoto, Carolina Lemke, Revel, and Amelia.
Beyond the world of multifocals, there are other GlassesUSA deals to shop, including discounts of 25-60% on frames and sunglasses (3,000 styles combined to choose from). Use the promo code CONTACTS25 and you'll save 25% on many of the best contact lenses online too.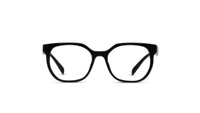 GlassesUSA progressives sale: Save up to $150
If you need new frames fitted with progressives or bifocals, you can save up to $150 on qualifying orders when using the promo code MULTI150. The offer ends on 20 June.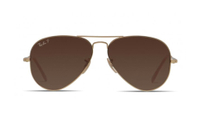 GlassesUSA sunglasses sale: Save up to 60% on select sunnies
Protect your eyes for less this summer with a significant saving on a large range of stylish sunglasses. Enter the promo code DEAL60 at checkout.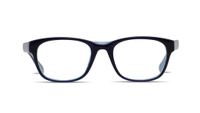 GlassesUSA designer frames sale: Save 25%
Enter the promo code PREMIUM25 at checkout and you can make a good saving on some top premium glasses brands, including Saint Laurent, Gucci, Prada and Tom Ford.
If you are new to purchasing eyewear online, we'd highly recommend GlassesUSA as it's well-rated by existing customers, and offers a very impressive range of glasses, sunglasses and contacts. Not to mention an array of different lens types, including UV protection and blue-light filtering if you stare at screens for hours on end each day.
The brand also has a dedicated sales page where you can shop the latest offers and read the terms and conditions for each deal in full - something we'd recommend you do before buying any product.
Don't forget that you'll get free shipping if you live in the States and Canada, plus there's a clear and robust returns policy in place should you have any issues with your order. If you have bought one of the best vision insurance plans, including Cigna and EyeMed, you may be able to use your benefits at GlassesUSA too.