If you've been searching the Prime Day sales for home workout gear, look no further than these Bowflex offers. There's a time-limited deal on one of Bowflex's best exercise bikes, the Bowflex C6 Bike, plus savings on other Bowflex gear, making Amazon Prime Day 2020 a great time to upgrade.
The Bowflex sale is actually taking place across various sites, including Bowflex itself. That's where you'll be able to get $50 off the Bowflex C6 Bike, whereas over at Best Buy there's one of Bowflex's best treadmills, the BXT216, on sale for $800 off, plus $800 off a Bowflex elliptical machine.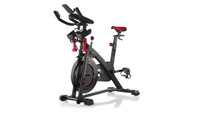 Bowflex C6 Bike | Was $999.99 | Now $949.99 at Bowflex
An affordable alternative to Peloton, this moderately-priced exercise bike offers a sturdy frame with good ergonomics and a quiet magnetic flywheel system. The adjustable padded saddle offers maximum comfort, and you can link up to a variety of different fitness apps, including Zwift.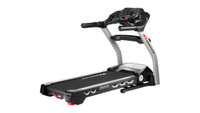 Bowflex Treadmill BXT216 | Was $2699.99 | Now $1,899 at Best Buy
With 11 workout programs to choose from, including interval training and weight management, and a 15% motorized incline, this treadmill is a great choice for keeping you fit and challenged when exercising at home. The contact hand-grip sensors built into the handlebars let you track your heart rate as you stride it out.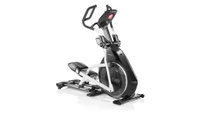 Bowflex BXE216 Elliptical | Was $2599.99 | Now $1,799 at Best Buy
If you're after a great full-body workout, this elliptical is ideal. The 22" stride length makes it a great choice for all heights, and the adjustable footplates mean you can vary the angle of the pedals. There are 11 workout programs with connectivity for up to 4 users, plus there's 25 resistance levels and a 10-degree motorized incline.
When it comes to the Bowflex C6 Bike, technology is where this bike shines. Rather than being feature-rich with a raft of built-in programs, the Bowflex C6 is designed to be connected up with fitness apps where you can stream classes, and depending on the app, compete with other cycling fanatics. If you order by 11.59 pm tonight and use the code C6SAVE at checkout, you'll get $50 off and free shipping.
For sheer ease of use, we have a lot of love for the Bowflex Treadmill BXT216. It's designed with integrated controls so that you can switch up your workout quickly and easily. Bluetooth connectivity means you can sync your data with app-based tracking tools, and if you love running in beautiful spaces, you can soak up beautiful scenery from around the world on a variety of virtual running courses.
Prime Day Bowflex sale
The Bluetooth-enabled Bowflex BXE216 Elliptical gives each user the option of syncing their data with a fitness tracking app to stay motivated and if you subscribe to the Explore the World app you can workout all over the globe on routes that auto-adjust in real-time to your speed.
The BXE216 is a good choice if running or a full-body workout is more your style. If you want to lift weights, check out the best home gyms, including the Total Gym FIT and the Total Gym XLS.
We'd consider monitoring your workouts with one of the best fitness trackers too, so that you can see how effective your exercise is. Trackers can also help you smash your health and wellness goals and keep you motivated.
Bowflex is renowned for producing high-quality fitness equipment and has a reputation for continually designing smarter, faster, and more effective ways for you to get gym-worthy results in the comfort of your own home. You're going to have to move quickly on these awesome deals though, as some of them end at 11.59pm tonight.