Learner focuses purely on online math tutoring in the US and the service it delivers is very similar to the traditional tutor experience.
The tutors themselves are of an extremely high calibre – many are Ivy League graduates and all have specific areas of expertise. Students of all abilities are catered for and while most are still at school, adults and those at college can also sign up for lessons.
At a glance
Grades: Elementary through grad school and beyond
Price: Usually $40 - $80 an hour
Subjects: Math
Programs: Live tutoring, online resources
Times available: Planned ahead at tutor's discretion
If tutoring platforms like Skooli or Preply are similar to online dating, Learner is more like a high-end matchmaking service. Instead of searching through different profiles to find a tutor who seems to be the right fit, customers answer an online questionnaire about their child's needs and learning style before having an in-depth call with one of the platform's academic advisors.
After this detailed interview, the academic advisor matches the student with the tutor they feel will work best with them. The first lesson is free with no commitment – you don't even have to supply credit card details – and takes place in one of Learner's virtual classrooms. Prices range between $40 and $80 an hour so Learner is at expensive end for online tutoring but students and parents get comprehensive feedback and support. Overall, we rate it as one of the best online tutoring platforms available when it comes to math.
Learner review: Ease-of-use
The Learner website is simple to follow and potential customers are guided through an online questionnaire before being asked to supply a phone number so they can have a call with one of the academic advisors. The site doesn't give as much information as some online tutoring platforms and the focus is on getting parents to talk to a team member in person.
The platform itself is easy to use and the virtual classroom where online video lessons are held has lots of collaborative tools to add to the experience, including an online whiteboard, drawing board, chat function and the ability to upload files and share screens (shown below).
After the initial free lesson, it is simple for parents and students to get in touch with their tutor to ask questions or rearrange sessions through the platform's messaging service. Users have their own dashboard with a calendar which shows all upcoming lessons and there is feedback after every session so it is easy for parents and students to monitor progress.
Learner review: Pricing
One of the most frustrating things about Learner is that there is no indication of pricing on the website. This means prospective customers have to get on a call with one of the platform's advisors to find out how much the sessions will actually cost them. That said, the typical cost of between $40 and $80 an hour is in line with what an experienced tutor in the US would charge for face-to-face lessons. Learner also runs some scholarships to reduce the cost for eligible students.
Although Learner is an online platform, the experience is very similar to inviting a tutor into your home but with the flexibility of being able to choose professionals based well outside your own zip code. All the tutors have been hand-selected for their expertise, extensive experience and impressive academic backgrounds.
Learner review: Tutors
Learner has a smaller and more selective pool of tutors than larger platforms like Wyzant and they are all rigorously vetted and screened. Although the website does have some tutor profiles to give you an idea of the kind of staff they have on board, you can't browse through them all and make your own selection. Instead, customers are matched with a professional after answering lots of different questions about the student's learning style, ability, goals and preferences.
According to Learner, this approach works well as the academic advisors have a really good knowledge of all the tutors and their skills. It also means customers don't face the prospect of becoming overwhelmed when faced with a choice of hundreds of potential tutors.
The tutors themselves take a personal approach to their teaching, taking time to get to know their students and providing plenty of feedback and advice. Some will even communicate with the child's actual math teacher to support the work they are doing in school and make sure they are fulfilling their potential.
The tutor we spoke with – Sanjay – clearly went the extra mile for his students, letting them contact him whenever they needed to for advice and tailoring all his lessons to meet the individual's needs.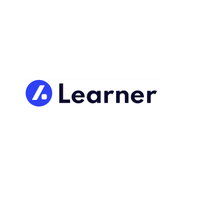 With excellent hand-picked math tutors and a great set of interactive tools, this platform is perfect for anyone who needs to brush up on their numbers. Lessons are usually $40 - $60, but the first session is free.
Learner review: Lessons
The very first lesson with Learner is completely free and is seen as an opportunity for the student and tutor to get to know each other and develop a customised learning plan. Sessions take place on a one-to-one basis in a virtual classroom on the Learner platform. Both the tutor and student can see each other and there is the option of sharing files, drawing on an online whiteboard or using other collaborative tools to work through problems.
Lessons are usually an hour long (although shorter sessions may be advised for younger students) and are booked in blocks of 5, 10 or 20 hours. All lessons are recorded so the student can watch them again later if they need to. After each session both the tutor and student fill out feedback on how it went and both the tutor and academic advisor keep in contact with the family to ensure they feel supported. Parents are sent post-lesson reports on their child's engagement and progress with both successes and challenges highlighted.
Should I use Learner?
If you're based in the US and your child needs support with math, Learner is a great platform to choose with a personal approach tailored to each student's requirements. The cost and experience is similar to hiring a traditional tutor but, instead of having to go with whoever is available in your city or town, you will be matched with someone who specialises in the areas your child needs to work on and who complements their learning style.
Not everyone will be able to afford Learner but its prices reflect the standard of the service you receive.