Image 1 of 4
Image 2 of 4
Image 3 of 4
Image 4 of 4
MobileHelp is a leader in the medical alert industry. You don't have to go far to see why – this medical alert service designs and manufacturers in-home and mobile alert systems used by many other medical alert services. The MobileHelp Classic, for example, is one of the most common in-home cellular medical alert systems, and for good reason. The speaker quality of the Classic is as clear as you can get for an in-home medical alert system and the maximum volume is among the best. When you combine this with a display showing the temperature, cellular signal strength and time, it's clear why the MobileHelp Classic earned my pick for the best in-home medical alert system.
That said, mobile alert systems are the better option. In-home systems are fraught with potential communication issues, as even the loudest and clearest systems don't compare to the clear person-to-operator communication of a mobile system. With some services, such as GreatCall, offering mobile systems at a lower cost per month, many people will find little reason to choose an in-home system.
Pricing
MobileHelp's prices are mostly average. The MobileHelp Solo, the service's mobile system, costs about $38 per month. With fall detection, the Solo costs about $48 per month. Both are in line with market average. The Classic costs $30 per month, and this is about $8 under the market average or a cellular in-home system. In fact, the price is much closer to most service's landline systems. Since MobileHelp doesn't offer a landline system, the Classic is its most affordable package. However, GreatCall's Lively Mobile starts at $25 per month. With GreatCall, you can get a better performing mobile medical alert system at a lower per month cost than MobileHelp's most affordable in-home package.
Emergency Response Performance
MobileHelp received a C for average call response time. In this test, I pressed the help button and timed how long it took for an operator to answer. Its average speed was under one minute, but it was far from being the fastest. The fast service averaged 14 seconds, for example. However, it was far from being the slowest call response time either. To put it simply, MobileHelp's emergency response speed was a little below average.
The quality of the emergency responders received an A- grade. Each operator asked for my name rather than assuming I was the name on the account. This might sound like a trivial nuance of semantics, but it's a matter of security. In addition, every operator asked me twice if I was okay and wished me a wonderful day. However, I could tell they were reading from a script and most lacked an empathic tone. They also never asked to verify my address.
System Performance
The MobileHelp Solo's speaker received a B- grade for quality. This mobile system sounded okay, though not great. It was certainly better than Alert1 and LifeFone's mobile device, but most of the mobile devices I tested sounded better. The solo looks and feels like a Fisher-Price toy a toddler might play with, and this is a concern. Many seniors avoid wearing a medical alert device because of the stigma it conveys of someone who needs help, and the Solo stands out as not only a medical alert device, but a rather cheaply made one.
The Solo matches the MobileHelp Classic. In fact, you can get both in a package called the Duo. While the MobileHelp Classic also resembles a Fisher-Price today with its large colorful buttons and white plastic casing, the quality of the speaker is excellent, receiving an A+ for quality. The speaker's extremely clear and among the loudest. It averaged 87-dB. This wasn't the loudest system I tested, but the speaker still lacked distortion at max volume, an important part of communication.
The Classic is the only in-home medical alert system with a display. It shows the time, temperature and cellular signal strength. The latter is important because this system is also the only base package that doesn't require a landline, so the cellular signal strength on the display is essential at making sure you find the best signal in your home.
Additional Services & Add-Ons
At the 2018 CES, a world-renowned consumer electronics tradeshow, MobileHelp announced it would launch a medical alert smartwatch, the MobileHelp Smart. At the same CES, Medical Guardian also announced its medical alert smartwatch, the Freedom. The Smart beat the Freedom to market by several months, but these medical alert smartwatches are the first such technology to be introduced to the medical alert market and both devices are impressive. (In addition, Apple recently announced that the next Apple Smartwatch would include an EKG heart monitor, a feature on the MobileHelp smartwatch. However, the Apple Smartwatch will also have fall detection, though it's unclear how this will work in context with medical alert services.)
The MobileHelp Smart is worthy of consideration. In addition to being a mobile GPS medical alert system, it's also a fitness and health tracker, a touchscreen smart device and a stylish watch. It tracks your heartrate, steps, floors climbed, calories burned, caffeine consumed (you enter this info for tracking purposes) and more. You get weather updates and receive text messages. But most importantly, the Smart doesn't look or feel like a medical alert system. Made by Samsung, it's stylish with a large, round face and includes a rotating diver's bevel. Nobody is going to see this and think it's a medical alert system, making it ideal for the senior who may not be keen on wearing a standard medical alert device. Nonetheless, it is a technically complicated device. If you're loved one struggles to use a smartphone, then they probably won't use a smartwatch.
Summary
MobileHelp doesn't have the fastest emergency response, but the operators are very good, despite sounding a bit bored. The best part MobileHelp is this brands influence on the market, from the best in-home system, the MobileHelp Classic, to the first smartwatch to hit the market.
MobileHelp is a straightforward medical alert service. Its GPS phone offers a great range of freedom, giving you or your loved ones the ability to retain your independence with peace of mind. The system is easy to set up, so you don't need to pay additional fees for installation or activation. You don't have the option for many additional features, such as carbon monoxide or fire monitoring, but you do have the choice of a plan that includes GPS monitoring and fall detection.
Need a better alternative?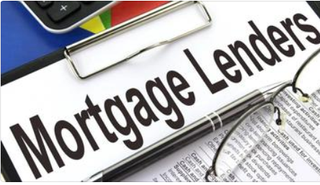 Best medical alert systems 2019
Top Ten Reviews has reviewed the best medical alert systems so that we're able to offer you the authoritative buying advice you expect.