Finding that special someone isn't easy: forming a connection with another human being depends on many factors other than compatibility: similar desires, physical attraction, and that special je-ne-sais-quoi that makes the relationship last.
If you're one of the millions Americans trying out online dating, you may sometimes feel overwhelmed not just by the amount of people you can match with, but also by the amount of rejection that may entail.
You may feel so discouraged by a string of bad dates that you'll feel ready to give up the practice altogether. But online dating is a bit of an art: with the right strategy and tools, you can find someone worth your while, whatever your end goal may be.
Also read: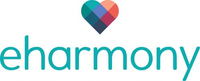 eHarmony subscription: get 15% off with code TOPTEN
If you're looking for a long-term, meaningful connection, eHarmony is one of the best dating services available. To get the most out of it, you'll need a subscription – but you can get 15% off now with this code. And if you're not satisfied with your matches in three months, eHarmony will give you an extra three months free. Bargain.
Online dating: Tips for success
Even though it might feel like online dating is mostly about luck, academics have been studying it for some time now. In fact, the longer online dating continues to evolve the more information there is to look at.
Of the romantic partnerships formed in the United States between 2007 and 2009, 21% of heterosexual couples and 61% of same-sex couples met online, according to a study by Stanford sociology professor Michael J Rosenfeld. In a recent study Rosenfeld found that 39% of heterosexual couples met online.
While this might make you feel like your online dating habits are on display, the fact that they're being studied can actually be really helpful. For example, one 2018 study from the University of Michigan found the best way to start a successful conversation is to simply say "hey."
That same study found both men and women tend to aim high in online dating, messaging matches who were (according to the University) on average 25% more attractive than they were.
If you feel like most of the people you match with don't end of looking like they do in their profile, there's science to back that up. A study of 80 online daters found two thirds of users lied about their weight by five pounds or more. It doesn't matter whether you're a man, woman or other either. It turns out everyone does it about the same amount.
Having this knowledge in your back pocket can be useful while scrolling through Tinder or eharmony and result in more matches and long term connections.
Also, according to the Pew Research Center, public perception of online dating has become more and more positive. That being said, research is showing a lot of people use online dating as a form of entertainment and never actually intend to go on a date.
The same Pew Research study found one-third of people who have used online dating services have never actually gone on a date. In short, don't be too disappointed if you find yourself striking out. It might be that there aren't a lot of people in your area looking for a meaningful connection.
If the thought of signing up for an online dating service without any help is scary, you can hire a ghostwriter to help you out. You might have even encountered some of these ghostwriters yourself and not have known it. Essentially, writers are paid to build your profile in a way that's pleasing and more likely to get you dates.
Thrillist even profiled an online dating ghostwriter who took details submitted by would-be daters and turned them into dating bios and even conversation starters. If this sounds like something you would benefit from, there are numerous services you can sign up for.
VIDA Select offers their services to men and women who feel comfortable in person but don't usually communicate well in writing. There's also SpoonMeetsSpoon, run by Meredith Golden. Signing up for the least expensive $200 package will give you a perfectly curated dating profile, but you can pay more if you want more comprehensive help.
Pimp My Profile sells a messaging package, along with profile editing that includes text and photo selection. If you find yourself at a loss for words while chatting with potential dates the service will give you three opening messages you can use to get the conversation started with the match of your choice.
These companies aim to enhance the personality you already have, not totally change it. While these services can be helpful, it's important to be honest with anyone you want to date. We also recommend you try to do it yourself first, or ask a friend to help, rather than pay a company from the get-go.
Online dating: Profile picture tips
One of the most nerve-wracking parts of online dating (aside from literally the entire experience) is selecting which photos you'll use on your profile. They say a picture is worth a thousand words, so it's a pretty important part of making a good first impression. Do you go with something that shows your adventurous side? Should you include a snapshot of your dog? Which photo will show the world you're a fun, interesting person?
Zoosk recommends showing your natural smile, citing a 2014 study that found people are drawn to a genuine show of pearly whites. That same study found people prefer a photo if the subject is tilting their head slightly, and if you're a woman seeking a man, make sure to incorporate the color red somewhere in your photo.
If you really can't decide which photo to choose, don't be afraid to ask for a little outside help. A more recent study found people tend to pick out less favorable photos of themselves when compared to letting others choose, so go ahead and ask your friends to help you!
Finally, makes sure that not all of your pictures are group pictures – potential matches won't be able to pick out which one is you!
Online dating: Good conversation starters
Opening lines are known to make or break the potential for a date. The wrong impression can erase all hope for a date, while the right tone can land you a date with someone who may turn out to be your life partner.
No pressure!
All jokes aside, a first line can say a lot about a person, like what stood out to them, or what they value in a person.
Even though studies show that men are usually the ones who initiate a conversation with a match (according to one OkCupid study, straight women are 3.5 times less likely to send the first message than straight men), there's nothing wrong with a woman sending the first message. The same rules usually apply to both men and women when trying to connect.
Online dating tips: Dos
Pay attention to your match's profile: a good opening line will refer back to a fact mentioned in their bio.
Be respectful: while some people are open to more explicit opening lines, it's best to err on the side of caution.
Give a genuine compliment - tastefully.
Add humor (or attempt to!)
Ask a question to invite the other person to respond.
Be yourself! Being authentic is important if you want to person to be attracted to the real you.
Find something in common to talk about.
Online dating tips: Don'ts
Don't ever harass or pester someone if they choose not to respond to an initial message.
Don't say anything, or send any pics, that can be deemed inappropriate.
Although it has sometimes worked, you shouldn't just say 'hey' or 'hi.'
Don't just talk about yourself or brag about your accomplishments in the first message.
Don't use bad grammar and spelling. Ask a friend to help if you need to.
Still don't know where to start? Try to make sure you open with something that's easy to respond to. If you can elicit an emotion or make the other person laugh then even better.
Here are a few examples of some opening lines designed to get a response without causing offence:
"Cool profile pic! Is that your dog in the picture? What's his name?"
"I see you like spicy food – do you recommend a good place around town?"
"Have you seen the latest season of [TV show]? Won't spoil it for you if you haven't, but I'd love to hear your thoughts on it!"
"You went to [festival or event name]? Looks like so much fun? Always wanted to go – what's it like?"
If you could go on a break right now would you go to the mountains, beach or city?
I would let you buy me dinner tomorrow.
Does online dating work? Here's how to (maybe) find your soulmate
If you've been dating online for a long time and feel overwhelmed and exasperated with the whole process, remember that these tips can only take you so far: sometimes, you're not clicking with other people simply because you're not a great match.
Remember to be patient and kind with yourself. If you need to take a break, take a break and don't look at your apps for a while. Reevaluate your likes and dislikes and criteria for a partner, and maybe revamp your profile (while remaining truthful). You also might want to try a different dating app that may have more compatible people on it.
That being said, many marriages stem from two people meeting through a website or an app. Online dating is simply a new way to meet people - a new tool in your arsenal. It doesn't mean that you can't go out and try to meet someone through your hobbies or activities.
Online dating can seem to be a necessary evil, and it may not be your preferred way to meet people, the most important thing is to be open to new possibilities, especially when it comes to finding love!
Related: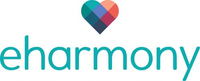 eHarmony subscription: get 15% off with code TOPTEN
If you're looking for a long-term, meaningful connection, eHarmony is one of the best dating services available. To get the most out of it, you'll need a subscription – but you can get 15% off now with this code. And if you're not satisfied with your matches in three months, eHarmony will give you an extra three months free. Bargain.