Motorists everywhere are going to be driven to distraction by this amazing Presidents' Day discount from Good Sam. Right now, you can sign up to any Good Sam Roadside Assistance plan and save a massive 50% on the cost of breakdown cover. As a result, the price of its most affordable plan - Platinum Auto - has dropped to just $49.95 for a year's coverage. With this policy, everyone in your family will be covered while driving any of the cars, vans, pick-ups and SUVs owned by your household.
It's a fantastic Presidents' Day deal, and what's more, you're getting motoring protection from one of the best roadside assistance services around. In particular, Good Sam always comes out really strong for the towing service that it provides, and promises to pay whatever it takes to get you to the nearest service center, with no limits on mileage. With a rescue network of 40,000 providers standing by, you won't be waiting long to be rescued either.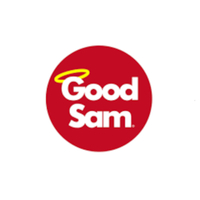 Good Sam Roadside Assistance - 50% off all plans
Sign up to this highly-rated roadside rescue provider between now and Presidents' Day, and you'll get 50% off the normal price of all Auto and RV plans. Whether you've got a flat tire, dead battery or need towing, Good Sam will have you covered.
As already mentioned, the half price offer extends to all of Good Sam's plans, meaning you can sign up to its Platinum+ Auto package for $54.95, instead of the normal $109.95, and be covered for the vehicles that you rent, lease, or borrow, as well as own. Motorcycles and sports trailers are included in the cover here too.
Or for all the reassurance that you could ever need, the Platinum Complete Auto plan is currently available for just $89.95 for the year, instead of $179.95. With this, you're also getting tire and wheel road hazard protection, and emergency travel and medical assistance cover should you become ill or injured while travelling.
If you're searching for RV cover, Good Sam is discounting the price of all of these plans by 50% as well. But whatever the vehicle you drive, or the range of cover you're looking for, you'll need to move fast to secure these special Good Sam Presidents' Day deals, as they're only running through February 15.
And if you're in the process of arranging motoring peace of mind, why not take the time to consider the best auto insurance, and maybe even extended car warranties too, particularly if your vehicle has a few miles on the clock.