Remind Tutoring is an online math tutoring platform for students from the second to twelfth grade. It has a specialist and narrow focus – supporting pupils in US schools to help them understand any concepts they may be struggling with and boost their grades in math.
While this does mean Remind's tutors – referred to on the platform as coaches – are very skilled in math teaching, you will need to use another service if your child also needs tutoring in other subjects. (We have a round-up of the best online tutoring services, if you're looking for different topics.)
AT A GLANCE
Grades: 2-12
Price: $40 for 40 minutes, $60 for an hour
Subjects: Math including algebra, calculus, geometry and trigonometry
Programs: Personalised tutoring
Times available: Mon-Fri: 12pm to 8pm, Sat/Sun 7am to 6pm
Sessions are usually held weekly with the same tutor each time and there are set hours of availability. It doesn't offer the flexibility of platforms where lessons are available 24/7 but where it lacks in convenience, it makes up for in consistency.
Remind's background is as a communications platform for teachers, allowing them to send messages to students and parents. Used by 80 per cent of schools in the United States, it is a recognised brand in the education sector and you can be confident that the tech side of their tutoring offshoot will work well.
The lessons themselves take place on a video call with an interactive whiteboard. Parents are encouraged to get involved and join in at the start and end of each lesson and clear goals are set with the progress of students carefully monitored.
Looking for more ways to help your kids get ahead? Have a look through our run down of the best typing software for kids. Or read on to see what we make of the Remind Tutoring platform.
Ease of use
The Remind Tutoring website is easy to navigate, highlighting the important information without overwhelming the visitor. There is also a handy FAQs section which answers most of the common questions parents will have about the platform.
To schedule a free trial session, you will need to sign up and provide an email address or phone number. You'll also be asked to give some information about your child, their learning style and the areas they are finding challenging so Remind can match them with a suitable tutor.
As Remind does the matching, the platform can seem less intimidating than the online dating-style alternatives where you sift through tutor profiles to find someone who is the right fit. However, this does mean there is no way of checking out the tutor who will teach your child in advance, although you can chat with them through the Remind Chat function as soon as you have scheduled your first session.
Cost
The pricing structure is transparent and simple with lessons costing $1 a minute. Most sessions are 40 minutes each and cost $40 but there is also the option to go for an hour-long lesson at $60. This is a similar price point to face-to-face tutoring in the United States but without being limited to the choice of available tutors in your area.
Remind Tutoring does work out more expensive than platforms like Preply where tutors are based all over the world and set their own prices. All the coaches working on the platform are qualified and experienced teachers so the pricing seems fair, although the flat fee system means there is no incentive to block book sessions – each lesson costs the same no matter how many your child takes. This is very different from platforms like Tutor.com where the more sessions you pay for, the lower the hourly cost.
One of the big draws with Remind is that the first 40-minute session is free so your child can try it out and see whether it works for them before you make a financial commitment. You will be expected to provide payment details before the free session though. Also be aware that you will automatically be enrolled for weekly sessions at the same time and day of the week as your trial session once it has been completed. This means the onus is on you to cancel the service if you decide it isn't right for your family.
Tutors
The tutors who work on the Remind Tutoring platform are described as coaches and are experienced certified teachers who have worked in K-12. Each coach goes through a thorough background check which includes searches of local, county, federal and global databases to ensure they are safe to work with children.
Remind focuses on building a long-term student-coach relationship so sessions are one-to-one and your child will have the same tutor every week. Unlike TutorEye where you might have to chop and change tutors depending on who is available, Remind's coaches take time to find out about their students, setting goals to reach and tackling specific areas they find difficult.
The focus is on improving understanding of math and supporting the work your child is already doing in school. Coaches will work with them on homework they are struggling with and will use the same techniques they have been taught by their class teacher to avoid confusion. Remind doesn't make any flashy claims about boosting grades in a certain timescale, instead it concentrates on offering personalised support.
Lessons
Tutoring sessions are video-based lessons with an interactive whiteboard so students can work through problems in real time with the support of their coach. Remind recommend using two devices for each lesson – a computer for the video call itself and a tablet or other touchscreen device for the whiteboard. There is also a Remind app which can be downloaded onto Android and Apple devices if you want to use a smartphone.
Lessons generally take place at the same time every week and availability is limited to certain hours. Sessions can be held between 12pm and 8pm on weekdays and 7am and 6pm on weekends. This is good from a consistency point of view but you won't get the kind of round-the-clock support offered by platforms like Tutor.com and TutorEye. Timings can be adjusted though and lessons can be cancelled but at least 24 hours' notice must be given. There is also a chat function which allows you to keep in touch with your coach in between lessons.
Parents are encouraged to get involved and join the call at the beginning and end of the lesson. After each session, your tutor will supply a detailed summary with strengths, growth areas and tips to improve.
Is it worth it?
Remind Tutoring is a good option if your child needs regular support to improve their understanding in math. The platform's coaches are experienced teachers who take the time to get to know their students and set clear goals for them to reach.
The platform values the personal approach and consistency. Lessons are generally held at the same time each week and there are no gimmicks to encourage you to commit to buying more sessions. At $40 per session, it is one of the more expensive online tutoring platforms but the focus is on quality teaching.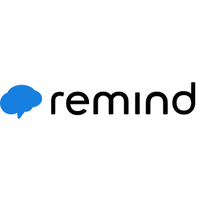 Find a coach on Remind Tutoring
This excellent platform offers 40 minutes of free lessons, so you can suss out if it's right for you. All tutors are experts in Math and pupils will build long-term student-coach relationships.