If you're searching for a GlassesUSA promo code to save in the Memorial Day sales, you're in luck as the eyewear retailer has just announced a new 60% discount on frames with free basic RX lenses. The promo code (DEAL60) can't be used on premium, sale products, kids glasses or any frames tagged 'new arrival'. Don't worry, as there's still plenty to pick from.
If that 60% off discount isn't enough to tempt you, GlassesUSA is also running a separate buy one get one free offer on a range of premium and standard frames - you'll get a cheaper pair for free when using the promo code BOGOF. And for those of you hoping to snag some cheap Ray-Ban or Oakley glasses, the GlassesUSA Memorial Day has you covered with 20% off. The sale ends 31 May, so move fast if you want to jump on these deals.
GlassesUSA is our top pick of the best eyeglasses online providers, thanks to its huge range and fun virtual try-on tool, so you can see which frame styles and colors suit you. Plus, it offers a huge 365-day warranty for new frames.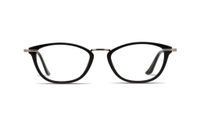 GlassesUSA Memorial Day sale: Save 60% on select frames
There's a great selection of frames in this deal, and they each come with free basic RX lenses, which you can pay extra to upgrade. To snag this discount, enter the promo code DEAL60 at checkout.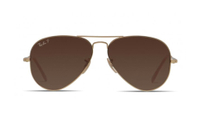 Oakley and Ray-Ban sale: Save 20% on glasses and sunglasses
Thanks to this deal you can buy Ray-Ban glasses from as little as $57.60, and classic Ray-Ban aviator-style sunglasses from $103. The 20% discount applies to Oakley too. Enter the promo code OKRAY20 at checkout.
GlassesUSA also features highly in our guide to the best contact lenses online, thanks in no small part to its wide range of brands and the regular discounts it dishes out to new and existing customers. In fact, you can save 25% on contacts when using the promo code CONTACTS25 at checkout.
There are other perks to shopping with this online eyewear giant, including a 365-day warranty on new glasses, plus a 100% money-back guarantee if you're unhappy with your order (read the terms and conditions first). For those with a prescription, GlassesUSA has an easy to use prescription scanner - ideal if this is your first time buying prescription eyewear online.
There are a number of other deals running too, including 50% off lens upgrades. So while the majority of frames come with Single Vision Value lenses, you could upgrade to polarized, mirrored, tinted blue light-blocking or transitions lenses for half their usual price. To get this offer, plug the promo code LENSES50 in at checkout. It can't be used with bifocal or progressive lenses, and you can't use it on any protective glasses or goggles or products in the sale section.
Lastly, GlassesUSA is geared up to work directly with many of the best vision insurance companies in America, including Humana, VSP, Cigna, and UnitedHealthcare. This could save you a lot of hassle going back and forth between them, so you can get on with enjoying clearer sight for less.