Smarthinking is an online tutoring service best-known for on-demand live tutoring aimed at those in middle school, high school, college and beyond. It covers an extensive range of subjects, with 150 options across topics including writing, math, nursing, computing and Spanish.
Its more expensive than some of its competitors, like Preply and eTutorworld, and while it does cover a lot of teaching ground, it's not suitable for younger kids. Instead, it excels at helping older students, such as high school pupils and soon-to-be graduates who need help with resumés and interviews. For this reason, it does make it onto our list of the best online tutoring services, but it doesn't sit at number one.
Smarthinking review: How it works
Smarthinking is one of the leading online tutoring platforms that provides a range of services for those from middle school through to graduate school and beyond, as well as careers review help with résumés and cover letters.
The company has been in the business for decades: founded in 1999 and acquired by educational publisher Pearson in 2011, the platform launched with the aim of providing "the highest quality, most accessible supplemental instruction to learners on the market," according to Christa Ehmann, VP Smarthinking Services, Pearson.
Essential info
Grades: middle school through grad school and beyond
Price: From $40+ an hour for real-time live tutoring; $30+ per essay submission/résumé review
Subjects: over 150 subjects including nursing and health services
Programs: On-demand live tutoring, scheduled tutoring, essay and writing reviews all available
Times available: 24/7/365; schedule tutoring 24 hours in advance
Initially founded to serve those students who couldn't access on-site campus tutoring (those with kids, those who worked outside of school), Smarthinking has since conducted over 20 million online tutoring sessions, setting itself apart from competitors with its high-quality educators (90% of whom have been educated to master's level and beyond) and in-product tutoring integrations with Pearson products.
Students have over 150 subjects to choose from, including rarer tutoring subjects like health sciences and nursing. In addition to live, real-time lessons, you can schedule a session with a specific Smarthinking tutor in advance, invite a tutor into a group session and receive 24/7/365 help from an expert tutor by submitting a question in advance. Smarthinking was one of the first to launch an online essay review service and offers a writing review service addressing all aspects of the writing process (including non-native English writing support). There is also a careers review service for those who need help with their résumés or cover letters.
Smarthinking review: Ease of use
Smarthinking is fairly straightforward to use: set up a Smarthinking account (first, check that your school doesn't already have one; Smarthinking has partnerships with top-tier universities like BU). You have the option of signing up for essay review, on-demand online tutoring, or career writing/résumé review.
When you want to book in for a session, choose your subject and you'll be directed to an online whiteboard where you can connect with a trained tutor straightaway. Smarthinking is also available from certain integrations through Pearson products, like the newly launched Pearson+ app. Smarthinking works on browsers, tablets and mobile devices.
Smarthinking offers live, on-demand tutoring across a variety of subject areas covered in middle and high school, college, grad school and beyond, and students log in whenever they want to connect with a tutor in real-time. There is also the option to submit a question any time of day or night for an expert tutor to look at. Students can also set up "scheduled tutoring" slots, which allow them to book appointments 24 hours in advance in 30-minute increments so they can cover a topic with prepared questions, an advanced subject like differential equations or book in with a specific tutor.
Smarthinking's 24/7 tutoring approach extends to over 150 subjects, like writing, reading and math (including multivariable statistics, linear algebra and more) through to business courses, health sciences and nursing, computers, Spanish, Photoshop and many more.
In addition, you can choose writing review packages or career writing review (résumé, cover letter, etc.) options. Users have a personal archive which stores contents of their live sessions, including tutor feedback.
Smarthinking review: Tutors and students
One of the factors that sets Smarthinking apart from competitors is the extensive vetting process for tutors, and their advanced degrees, with over 90% having a master's degree or higher in their field of study (all tutors have a bachelor's degree, while 15% have a PhD). Smarthinking tutors typically average 12 years of teaching and are expected to complete a "rigorous screening and tutor training program," according to Ehmann. Tutors are managed by a senior team of educators with master's and PhDs; most are located across the US, however you can find tutors in other time zones around the globe.
Tutor vetting is rigorous, with all applicants required to submit a cover letter, résumé, and reference. All tutors submit to a background check and must pass a series of tests that ensure specialist area knowledge, as well as completing a 15-hour online training programme to learn the Smarthinking pedagogy. Tutors continue to be monitored closely to ensure excellence on all fronts.
Smarthinking tutoring isn't about "doing the work" for a student, whether someone has submitted a sample for a writing review or is seeking homework help. Instead, instruction focuses on enhancing an understanding of fundamentals in a given subject. For a writing review, this might include everything from grammar to revision skills, while for STEM-based subjects, tutors help provide information on how to address the question with example-based teaching (or linking to other sources like interactive or video content), encouraging the learner to solve the problem independently.
Students also have the option of selecting the tutor they work with if they want to do so, up to 24 hours in advance.
There are even group tutoring options available for students who want to work collaboratively, with or without a tutor (sessions are only charged once a tutor is present).
For graduates or soon-to-be grads, Smarthinking has career writing tutors which help with everything from résumés to employment profiles to interview skills, as well as writing proposals, workplace emails and more. All users get Smarthinking's Career Writer's Handbook free of charge.
Additionally, ESL specialists are on-hand to help non-native English speakers.
According to Ehmann, 96%+ of users overall report they would recommend this service to a friend. Like most online tutoring sites, Smarthinking doesn't provide any guarantees for skills progression, but encourages student feedback and provides a "satisfaction guarantee" to students.
Smarthinking review: Pricing
Smarthinking learners pay for their hours upfront, and the more hours you buy, the cheaper it is. So while one hour of tutoring costs $40+, a block of four hours is $150 (or $37.50 an hour). According to Ehmann, usage comes down to the nearest minute: "If a learner purchases one hour of tutoring and a session takes 28 minutes, they'll still have 32 minutes left in their 'bank'." Essay review costs start at $31.25.
Learners using other Pearson products are eligible for discounts, while multi-tier subscribers to e-book and study app Pearson + can get 40% off Smarthinking rates. Some institutions integrate Smarthinking tutoring into their packages at no additional cost.
Should I choose Smarthinking?
Smarthinking is an online tutoring platform that offers many benefits to its learners, across 150 subject areas. Those wondering if they should choose Smarthinking ahead of other competitors in the field will be particularly impressed with the extensive checks on tutors, from ensuring they have extensive knowledge in their field to background checks (unlike Wyzant, for example). Smarthinking is also one of the few platforms to offer such flexible learning options: 1:1 live learning, scheduled-in-advance sessions, writing review and even group sessions are all available. Anyone looking for knowledge and help with job applications can also benefit from Smarthinking's services.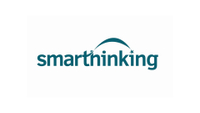 See all tutors on Smarthinking
Our top choice for older students, this platform can help you smooth out resumés, fine tune essays and improve your study habits too. It's a little more expensive than some of its competitors, but it does boast a strict tutor vetting process that guarantees good quality teaching.