SpecialEdTutoring.com is an online learning platform designed to help SEN (special educational needs) students fulfill their potential and achieve academic excellence. The site comes under the umbrella of SpecialEdResource.com, an education hub that was launched in 2012 by Arizona teacher Suzie Dalien and her husband Luke, after Suzie "became fed up with the lack of resources available to children with special needs outside of school". While helping children may have been the initial objective, SpecialEdTutoring.com now offers support to everyone from four-year-old school pupils to pension-age adults.
All the best online tutoring services offer support across a wide range of subjects, and SpecialEdTutoring.com keeps up with the pack here, claiming that it can help with "almost everything". Foreign languages are not taught on the site, though, so if you're looking for a French or Spanish course, you might want to check out something like Duolingo or Rosetta Stone. You can find out how we rate each of those platforms in our Duolingo vs Rosetta Stone comparison article. Bear in mind, though, that neither of those are specifically targeted at SEN students.
SpecialEdTutoring.com review: Teaching approach
Whereas most online tutoring services enable students to select a subject and a tutor, and then get started with their learning straightaway, SpecialEdTutoring.com does things a little differently. Here, the student's parent or guardian is invited to a preliminary telephone consultation, where they're asked questions about the student and the areas of their schooling they are having difficulty with. While this might be a little off-putting to those looking for a more instantaneous solution, it makes sense as it ensures that the student's needs are fully understood so that they can be given appropriate support.
SpecialEdTutoring.com review: Ease of use
Based on the telephone consultation, the parent or guardian will be advised to enroll the student on one of three tuition programs, each of which is tailored to a specific set of circumstances. As the name suggests, the Homework Program is designed for students who struggle with home-based exercises, and will see a special education expert go through each assignment with them to help them comprehend and retain the essential information. With the Enhanced Learning Program, an expert will take the curriculum being taught in the student's school and mould it to suit their unique learning style. And the Homeschool Program is a more intensive package designed specifically for students who, for whatever reason, need to be educated outside of the classroom. With this option, the student can be taught using either their school curriculum or one curated by SpecialEdTutoring.com.
In all cases, students will be tutored online via a series of one-on-one sessions, which can be scheduled with a degree of flexibility. Online teaching isn't just convenient for both parties; according to SpecialEdTutoring.com, being able to learn in a familiar setting (i.e. at home) helps to break down students' defensive walls, enabling them to accomplish more in a shorter space of time.
SpecialEdTutoring.com review: Additional Features and Tools
While SpecialEdTutoring.com itself doesn't offer much in the way of additional content, students and their parents/guardians can access a wealth of useful information via its parent site, SpecialEdResource.com. This includes everything from expert tips to articles, inspirational quotes to e-books. Mind you, you don't need to be enrolled on one of SpecialEdTutoring's programs to benefit from this content – it's readily available to anyone.
One additional feature of these two platforms that we really like is the SER Book Club. A six-week program hosted on Zoom, it sees students of similar ages and abilities meeting to discuss a chosen tome with a special education expert. According to SpecialEdTutoring.com, this can help to motivate reluctant readers and promote critical thinking skills. Note, however, that this is charged separately to the aforementioned tuition programs, costing a one-off fee of $119.
SpecialEdTutoring.com: Details
Grades: Ages 4 through 65, regardless of grade
Price: Starting at $25 per session, rates personalized at the time of consultation
Subjects: Most subjects, with the exception of foreign languages
Programs: Homework help, supplemental learning tutoring, homeschooling help
Times available: Tutors work with clients' schedules
Though some of the typefaces look a little dated – and what's with all the capital letters? – the SpecialEdTutoring.com user journey is generally pretty straightforward. Throughout the site, there are links to the consultation process, while details of each program and how it benefits the student are clearly explained.
Our only gripes are very minor ones: In the 'What's next?' section at the bottom of the home page, we're invited to "click below for your no-cost, no-obligation consultation," yet there is no link enabling us to do this; under the 'Additional resources' heading in the top menu bar, we're told that SpecialEdResources.com has a wealth of content, without actually being given a link to it; and the cost of tuition is a little vague in the first instance (more about that in a moment). We're picking holes, really, though, and generally this is a well-laid-out platform.
SpecialEdTutoring.com review: Price
When we're browsing online for a product or service, we like to get an idea of how much it costs straightaway. This doesn't happen with SpecialEdTutoring.com, though, and it isn't until you delve deep into the site (specifically the FAQs page) that you finally find a mention of pricing. Even then, it's quite vague, with sessions "starting at $25". To be fair, though, it's not the creators being difficult – rather that they need to first gain an insight into the student's requirements before they can allocate them an appropriate program and a price to match. That's where the consultation comes in – as mentioned above, this costs nothing.
How does this pricing compare with other online learning platforms? When we searched for SEN reading tuition on Wyzant – number one on our list of the best online tutoring services – we were presented with a range of prices, with specialist tutors charging anything from $20 to $270 per hour for a standalone one-to-one session. GoStudent is more like SpecialEdTutoring.com in that it offers structured learning plans that are personalized for each individual student. Its sessions are similarly priced, too, costing between $25 and $36.
SpecialEdTutoring.com review: Tutor vetting process
In total, SpecialEdTutoring.com employs 30 special education experts, the vast majority of whom are women. But what exactly constitutes a special education expert? According to the tutor enrollment page, applicants must have a bachelor's degree in special education (minimum), and they will also be subject to a background check to ensure students' safety. SpecialEdTutoring.com also requires that its experts have a range of positive personality traits; for example, they must be ethical, non-judgmental and have a passion to help children succeed. To help users gain a clearer picture of the tutoring team and their different attributes, the site includes a detailed profile of each.
Should I book a course with SpecialEdTutoring.com?
If you're the parent or guardian of an SEN student, you'll want to be sure that they're going to receive tuition that caters for their individual needs. With its insistence on a preliminary consultation, and its careful teacher vetting process, SpecialEdTutoring.com provides a level of reassurance that you don't get with some of the more generic learning platforms.
And if its customer testimonials are anything to go by, it backs this up with tangible results. One user commented that their child's tutor "seems to completely understand his emotional ups and downs, and has a mixture of patience and discipline that gets him to do on a consistent basis the thing he likes to do least: reading".
Another parent concurred: "I am thrilled with the progress my son has made in just a few short months. It has exceeded our expectations."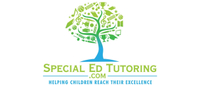 See all tutors on SpecialEdTutoring.com
There's an enormous amount of care put into this leaning platform, with mandatory preliminary consultations and carefully vetted tutors. We'd recommend it for students who have special educational needs.