TaxSlayer is well-known for the low cost of its tax-filing software, so when there's a promo code knocking a further 35% off the usual price of every TaxSlayer plan, it's quite a thing to behold. But that's what we have right here, and with TaxSlayer a permanent fixture in our shortlist of the best tax software, you're definitely signing up to a provider that won't let you down.
Simply enter the promo code SLAYIT35 at checkout, and the price of the TaxSlayer Classic plan - which is suitable for most tax-filers looking to maximize their refund - drops to just $11.05, instead of $17. You'll be guided towards all the credits and deductions that may apply to you, save time inputting last year's info using the fast-fill option, and will barely need to lift a finger to import your W-2 and autofill your income, wages, and so on.
If your tax return is a little more complicated or you'd appreciate some extra help, the Premium plan allows you to fast-track queries to the priority phone and email support, and skip any long wait times. Live chat and assistance from a tax pro are included too, with the plan costing just $24.05 - down from $37 - with the TaxSlayer promo code. And if you work for yourself, the Self-Employed plan is discounted as well, and is ready to help contractors, 1099ers, and those with side hustles stay on the right side of the IRS. In this instance, the promo code takes the price down to $30.55, instead of the usual $47.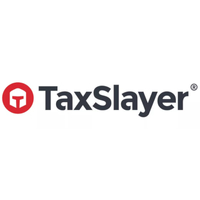 TaxSlayer: File your tax return for 35% off
Get a huge 35% off the usual price of all TaxSlayer tax preparation software using the promo code: SLAYIT35. That takes the cost of the Classic edition down to just $11.05 (from $17), and includes a guarantee that you'll secure the very best refund possible.
To take advantage of this offer, you'll need to e-file your federal return by April 15. But with the tax season beginning a little later this year, you've got a few weeks less than usual to beat the IRS deadline anyway. File online now, make the most of this offer, and get that refund in your bank account as soon as possible.
Whichever plan you need, TaxSlayer provides a 100% accuracy guarantee, and will refund you the difference should any federal or state penalties, or interest charges, come your way. There's also a promise that you'll receive the absolute maximum refund possible, or can claim a refund on your plan if you don't. And if you don't want to pay the price of the plan upfront, TaxSlayer provides the option to deduct the cost from your refund when it arrives.