The Memorial Day sales have already begun, and global fitness brand Bowflex has joined in by offering juicy discounts on some of its highly coveted home workout equipment designed to build muscle, strip fat, and burn calories. Highlights include a generous $350 off the Bowflex TreadClimber and $200 off the Bowflex Max Trainer M8. To take advantage of these Memorial Day sale offers, use the code MEMORIAL 20 at the checkout. The offer ends on May 26th.
Elsewhere in the sale you can get $400 off the LateralX LX3, Bowflex's full body, low-impact cardio machine that enables you to perform a range of exercises, including squats and lunges, using just one home gym machine. Just like the MaxTrainer and the TreadClimber, the LX3 is designed to deliver a very thorough workout to help you see big changes in your body quickly.
Our favorite range of Bowflex machines has to be the MaxTrainer crew, within which there are three different models, including the flagship MaxTrainer Total, which is also on sale for $200 off in the Bowflex Memorial Day sale. You can even access your Netflix, Prime, or Hulu accounts from the machine, turning your binge watching into a calorie-burning affair.
Whether you're looking for one of the best treadmills for running and walking at home, or a machine that delivers expert strength training, you're sure to find something in this Memorial Day sale. Let's take a look at some of the most tempting Bowflex deals now, and how they could help you save money while achieving your health and fitness goals.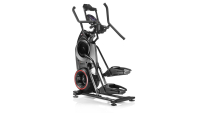 Bowflex MaxTrainer M8: was $2,299 | Now $2,099 (save $200 + free shipping)
If you want to maximize your ability to burn calories in the shortest time possible, this is the Bowflex machine for you. The MaxTrainer M8 is like an all-out fitness assault, working your arm and legs fully. This results in a low-impact yet full-body workout focused on fat burning, toning and strength building. The M8 offers a range of tech, including dual-mode LCD/LED screens that display your exercise stats to keep you motivated.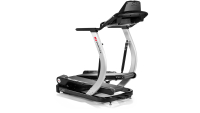 Bowflex TreadClimber TC200: was $2,499 | Now $2,149 (save $350 + free shipping)
There are two TreadClimbers to choose from, but the TC200 is our pick. This versatile fitness machine is like having a treadmill and stepper rolled into one, and offers five different workouts to get your blood pumping. It's capable of heart rate monitoring, and the TC200 can automatically share your workout data with My Fitness Pal, Apple Health Kit, and Google Fit. There's an integrated water bottle and tablet holder to keep your workout accessories neat.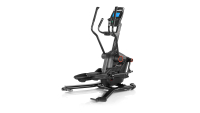 Bowflex LateralX LX3: was $1,799 | Now $1,399 (save $400 + free shipping)
If you've been there and done that with home gym equipment and want a new challenge, step onto the LateralX LX3. This exercise machine is built for low-impact cardio workouts and moves in three different directions to increase your overall mobility, strength, and flexibility. It glides from side to side as you push, pull, squat, stride, and stand, working multiple muscle groups in one session. With such a big discount, there's never been a better time to try it.
There's even more good news from the Bowflex Memorial Day sale, as you can currently get free shipping on the company's new C6 Bike. We haven't yet reviewed this sleek-looking machine to see if it's good enough to add to our best exercise bikes guide, but it is compatible with both the Peloton app and the Zwift app for proper indoor bike training and spin class workouts, and enables you to cycle around world-famous routes via the Explore the World app.
As for the Bluetooth C6 Bike itself, it features a backlit LCD console displaying your workout stats, and comes with a pair of 3lb dumbbells for those exercises that target your arms too.
Looking for more health and fitness content? Then don't forget to check out our guide to the best fitness trackers to monitor your workouts and general daily activity, or the best Amazon Prime Day Fitbit deals for the latest discounts. Also see our round-up of the best elliptical machines for cross-trainer action.