It's a new year and you know what that means? All those anniversaries that you had to remember last year are about to swing back around again. If you and your special someone have an anniversary coming up some then be sure to check out this cheap ProFlowers deal, which is offering 15% off on anniversary flowers. It's a great way to sample one of the best flower delivery online services ahead of Valentine's Day.
Red roses are a classic, if a bit cliche, choice if you want to show your love and affection to your partner — or perhaps even someone you're hoping to hook up with in the near future. But if roses aren't your style, ProFlowers has a whole range of flowers and color variations for you to choose from. Perhaps your sweetheart prefers pink roses? Not a problem. Maybe they want lilies, tulips, or daisies. No worries. Whatever your flower needs, today's cheap ProFlowers deal is sure to have something to suit you, and with this discount you're saving decent money regardless of the occasion.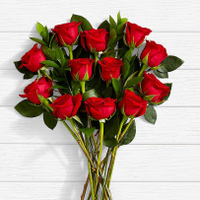 While the deal is limited to anniversary bouquets, there is a huge range, and they will likely suit a variety of occasions. So if you need to say get well soon to a friend, or congratulate a happy couple on their engagement or house warming, you're sure to find what you need.
ProFlowers even sell other gifts alongside flowers, including house plants, cacti and succulents, chocolates and other delicious treats. We are particularly drawn to their impressive selection of chocolate covered pretzels. Most of ProFlowers' range can be ordered and delivered nationwide, though some items may have limited availability as they are made up and sent out by local florists.
We're not sure how long this deal will be available for, so if you're looking to celebrate an anniversary, offer your congratulations, or just say thank you then head on over to ProFlowers now to see what they have to offer.