Allianz Global Assistance is one of the largest and definitely one of the best travel insurance companies you can hope to find. With the overarching Allianz name more than a century old, and its US business in operation for more than 25 years, Allianz Global Assistance has all the experience required to be a leader in travel insurance and assistance.
In providing cover to more than 45 million people with its travel insurance plans each year, Allianz also undoubtedly has the trust of travelers worldwide. Many of the largest airlines and travel suppliers also choose to partner with Allianz to sell its travel insurance products and services, a stamp of approval that is hard to beat. The wider Allianz business offers health and life insurance solutions, and ranks among the largest asset managers globally.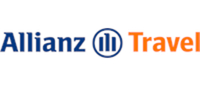 Allianz Global Assistance Review: Plan options
As you would expect of a travel insurance giant, Allianz offers travelers a wide range of plan options: there are five choices of single trip policies, four from which to choose if you want an annual or multi-trip plan, and a rental car protection plan to round things off.
OneTrip Basic is called its "affordable plan", and includes trip cancellation and interruption benefits, alongside limited post-departure benefits, such as emergency medical coverage and lost/damaged baggage benefits, while OneTrip Prime is the most popular option, offering expanded coverage and free cover for children.
The budget option aimed at domestic travelers is OneTrip Cancellation Plus, which provides cancellation and trip interruption benefits, but no post-departure benefits, while OneTrip Premier is at the opposite end of the spectrum, offering twice the post-departure cover that is available through Prime and extra reasons for canceling. OneTrip Emergency Medical simply provides benefits for emergency medical expenses and travel mishaps, such as trip delays and lost luggage, but offers no cover for cancellation or interruption.
The multi-trip packages follow a similar make-up, although the AllTrips Basic, Prime and Premier plans are accompanied by an Executive option too, which includes higher cancellation and interruption limits, lost/stolen or delayed baggage benefits, and added business equipment rental benefits.
Allianz Global Assistance Review: What to expect
You can tell that Allianz knows what it is doing simply by the look of its website. Everything is easy to find, succinctly explained and nice to look at. The quote option is front and center, as are FAQs about COVID-19 and anything else to do with travel insurance that you can think of. While there is no side-by-side comparison of the different plans, the short descriptions should make it apparent which is most appropriate to you and all the details you would expect are then simply a click away. Unsurprisingly, there is a good range of supportive guides and other travel-related material too.
Allianz offers 24/7, multilingual support to its customers, and with a host of prestigious awards for customer service under its belt, including Gold recognition from the Stevie Awards 2020, the responses that it provides are obviously almost always excellent. There is an A+ rating for financial strength from A.M. Best to reassure as well.
Allianz Global Assistance Review: Coverage
Allianz reimburses policyholders for nonrefundable costs should they have to cancel or interrupt their plans for covered reasons, and will also pay them back for out-of-pocket expenses incurred during trip delays. If travelers have a covered medical or dental emergency while they're away from home, Allianz will also transport them to the nearest appropriate facility and cover any losses they incur for covered treatment.
There is also coverage for rental cars, and Allianz offers concierge services, including contacting family and friends to inform them if you are sick or injured or to arrange for them to send you emergency cash if your money is lost or stolen.
Cancellation coverage
The coverage is well within the norm in respect of the maximum amount covered. The delay compensation is typically higher than average, so is worth considering if you're wary of flight delays, particularly if you're traveling during hurricane season or in winter. It offers up to $500 reimbursement of change fees if for some reason you need to get different tickets, and the same reimbursement for reinstatement fees if you used your frequent flyer or reward points to purchase your tickets and have to cancel.
Medical coverage
The medical coverage and emergency medical evacuation coverage from Allianz is within the norm, while it's worth noting that there's no limit on dental coverage. Dental covers damage to your natural teeth caused by an accident, not replacement of artificial work such as lost bridges. Allianz does not reimburse you for lost medications either. The pre-existing conditions waiver is one of the lowest of the plans we reviewed – 14 days – which is a concern if you are buying your insurance early. Generali Global Assistance has by far the best pre-existing conditions waiver at 180 days.
Allianz Global Assistance Review: Making a claim
Filing a claim with Allianz is as straightforward as it can be. A dedicated part of the site explains the entire process, while there's a how-to video, checklists with the type of documentation you'll need, and even sample documents so you can get an idea of what the paperwork should look like and include. This is particularly important to avoid your claim being denied due to a form lacking specific information, such as your tickets not showing departure or return dates. You can make a claim online, by phone or my mail, and can then keep up to date with its progress online or by phone too. And if your claim is approved, you'll be notified by email and your status will be updated online.
Should you choose Allianz travel insurance?
Allianz Global Assistance is an excellent travel insurance provider and is unlikely to let any traveler down. The quote process is simple, the plan options are many, and the coverage is at least on a par with everyone else, and usually better. Where Allianz really excels, however, is in the customer service department. And as you'll probably only ever need to test this out should you need to make a claim, it is one of the best facets to be recognised for when it comes to travel insurance.
---