Seven Corners has worked its way up to become one the best travel insurance companies over the course of more than 25 years. Offering customized travel insurance solutions and 24/7 emergency medical and travel assistance services, Seven Corners has most travel insurance bases covered. Separately, and providing additional reassurance that Seven Corners is a company deserving of trust, it also administers health care benefits for select U.S. government programs.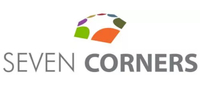 Seven Corners Review: Plan options
Seven Corners offers travel plans for domestic trips or travel abroad, and all manner of other subsets of cover too. If you live in the US and intend on travelling in the US and internationally, two plans will emerge as your recommended options. The RoundTrip plan provides coverage for cancellation, delay, and interruption, as well as baggage delay/loss, medical expenses and medical evacuation, but can then be purchased as an Economy, Choice or Elite option too. The ARMOR Road Trip Travel Insurance, meanwhile, aims to cover road trips within the confines of the US, Canada and Mexico.
Besides these more standards options, there are the Wander Frequent Traveler annual plans, Liaison Travel Medical Plans, and Liaison Student Plans, among a few others. Specialized COVID-19 coverage options of each of these three plans are available too, which cover coronavirus-related medical expenses. Essentially, if you can't find the cover you're looking for at Seven Corners, you're unlikely to find it elsewhere either.
Seven Corners Review: What to expect
Despite offering a potentially confusing array of travel insurance options, the Seven Corners website does an excellent job of pointing people in the direction of the cover most suitable for them. All the plans are clearly explained, while real-life scenarios are used to help illustrate the benefits of each. A quick quote is readily available, and each plan has its own section detailing how it works, the rules regarding pre-existing conditions, exclusions, warnings, and how to file a claim.
There are plenty of supportive resources on the website too, including a well-stocked blog and help center. If you end up taking out travel insurance with Seven Corners, you can manage plans online through the services section or call any of the phone numbers that are easily found and regularly appear on screen, depending on your circumstances. There is also an app aimed primarily at US residents traveling internationally.
In terms of customer service, Seven Corners is regularly recognized as one of the best in its field, and enjoys a rating of 4.59 out of five on InsureMyTrip.com. If you need to find a doctor or hospital, Seven Corners has a worldwide network of health care providers, with travel assistance available 24 hours a day through its multilingual service.
Seven Corners Review: Coverage
The trip cancellation and interruption coverage offered by Seven Corners are well within the norm that you would expect of any travel insurer, but obviously vary between plan. Cancel for Any Reason coverage can be bolted on to appropriate plans at an extra cost and will cover 75% of your prepaid, non-refundable expenses, as can cover for rental car damage and flight accidents.
Particularly noteworthy is the missed connection benefit, that pays additional transportation costs to join your cruise or tour if you miss your connection due to delay, weather, quarantine, hijacking, strike, natural disaster, terrorism or riot. It also covers accommodations, meals, and non-refundable trip payments for the unused portion of the cruise or tour.
Swipe to scroll horizontally
RoundTrip trip cancellation benefits

| Header Cell - Column 0 | Economy | Choice | Elite |
| --- | --- | --- | --- |
| Cancellation | up to $10,000 | up to $20,000 | up to $30,000 |
| Interruption | 100% of Trip Cost | 150% of Trip Cost | 150% of Trip Cost |
| Delay | $250 (delays of 12 hours or more) | $600 (delays of 6 hours or more) | $1,500 (delays of 6 hours or more) |
| Missed Connection (for cruises and tours only) | $250 | $1,000 | $1,500 |
| Lost, Stolen, or Damaged Baggage | $500 | $1,500 | $2,500 |
| Baggage Delay | $100 (delayed more than 24 hours) | $300 (delayed more than 12 hours) | $600 (delayed more than 12 hours) |
| Emergency Accident & Sickness Medical Expense | $10,000 | $100,000 | $250,000 |
| Emergency Dental Expense | $750 | $750 | $750 |
| Emergency Medical Evacuation/Repatriation | $100,000 | $500,000 | $1,000,000 |
Seven Corners Review: Making a claim
The claims process offered by Seven Corners is about as easy as it can get. The devoted section of the website includes a video to aid your understanding and options to contact the company by phone, email, fax and mail.
Simply choose your plan from the drop-down list and the instructions will appear, including any documents that you will likely need to provide. While it is recommended that you file online to get the fastest service, you can download and print forms too. Your claim status can be easily checked by logging in to your account online.
Should you choose Seven Corners travel insurance?
Seven Corners offers a comprehensive suite of travel insurance solutions that are usually on a par with anything else that other insurers can provide. The claims experience is unlikely to cause any additional stress to anyone that finds themselves in the unfortunate position of needing to use it, while the website is above-average too. Importantly, Seven Corners should have a travel plan to suit all, with options aplenty from which to choose.
---