Founded in 2015 by graduates from USC, TutorMe offers on-demand virtual tutoring across 300+ subjects and boasts over 13,000 independently contracted tutors. The platform's USP is that you can access immediate expertise, 24/7, in "under 30 seconds," whether you need help with a homework assignment or have to learn a brand-new mathematical concept.
At a glance
Grades: Kindergarten through grad school
Price: from $26 per hour
Subjects: 300+ subjects
Programs: Tutoring, paper review, test prep
Times available: Get 1:1 help anytime of day or night
It features two main offerings on its website: live tutoring and paper review (there's a Writing Lab where students can submit essays and receive feedback within 12 hours). The live tutoring aspect sets itself apart from competitors not only because of how quickly students can connect with a tutor, but because of the wealth of options available in terms of how lessons are conducted. Virtual whiteboards, code editor, audio and video chat and screen sharing are all available to suit a student's needs. It also happens to be easy-to-operate and user-friendly. Overall, we rate it as one of the best online tutoring services currently available.
TutorMe is becoming a key player in the online tutoring market, integrating with over 800 schools and public libraries across the United States to make bespoke tutoring options more widely available to students. The platform has also recently been recognized for several awards, including two 2021 Edison Awards for Teaching Tools (for its Academic Dashboard, which gives educators a clear indication of students' academic progress) and its Writing Lab feature.
TutorMe review: Learning tools
Unlike some other online tutoring platforms which offer group lessons, TutorMe's bread-and-butter is 1:1 sessions. There are two different ways that students typically use TutorMe: either to connect to a live tutor for help with a particular assignment or a tutoring session, or to submit a piece of work for review via TutorMe's Writing Lab feature.
As TutorMe co-founder Myles Hunter tells us: "We are a problem-based solution. Students come to us with something they are struggling with and our tutors help the students understand concepts, as opposed to providing answers."
Like Wyzant, TutorMe offers students tutoring in 300+ subjects, catering to those in Kindergarten through graduate school. This means subjects include everything from phonics to quadratic equations to US history. These sessions can be booked at any time of day or night, wherever you are in the world. As an added bonus, TutorMe offers tutoring in over 40 languages.
Students can book in for one-off, on-demand help, or for regular, ongoing lessons with a tutor. You can't book a scheduled lesson with a new tutor, but using the chat box, you can schedule to be online at the same time as a tutor you've used before, essentially "booking" a lesson with them. Scheduled lessons tend to be more popular with K-12 students than those in higher education, and often, a one-off session turns into a regular commitment.
The ease-of-use of the platform has been noted by various users. We're impressed by the selection of options available to put a child at ease and help them learn, whatever their preferred learning style, e.g. audio or video chat, interacting via screen sharing, virtual whiteboard, text editor, code editor and more. We also like that you can try out the whiteboard tool before committing to lessons.
As outlined above, there's also a Writing Lab feature for students looking to have work checked over for feedback: members click into the Writing Lab on the homepage, enter the title of their assignment with instructions and areas for the tutor to focus on and upload their document. The file needs to be 25MB or smaller, with a title that's 100 characters or fewer, for the upload to work. Expect written feedback on the assignment within 12 hours.
Past lessons are also archived, so students can review and replay them as needed. A handy tool for revision and a clever way of storing in-depth explanations that have helped students master difficult subjects.
Pupils looking for specific exam prep courses for the ACT or GRE can also use TutorMe, which offers packages for each exam featuring hours of animated videos, as well as practice problems.
TutorMe: Pricing
TutorMe offers a variety of pricing plans for parents and students. With pricing starting at $26 per hour, it's a little more expensive than some of its competitors. For comparison, Wyzant starts its pricing at $10 per hour and some tutors on Preply offer sessions for as little as $4.
There are four different pricing plans to choose from including Pay-As-You-Go, which costs $1 per minute of tutoring, a 2-hour monthly plan for $69 a month (and 58 cents for each additional minute), as well as a 4-hour monthly plan that costs $119 a month (and 50 cents per additional minute).
The cheapest monthly plan is the 8-hour option, which is $209 a month (that works out to $26 per hour), with 44 cents for each additional minute of tutoring.
A free trial is also available for all new students, who receive 30-minutes of free lessons to use over a three-day period.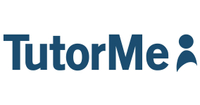 Get a free trial on the TutorMe platform
Carefully vetted tutors and 24/7 availability set this platform apart from other online tutoring services. You can currently get a free trial for 30 minutes, to see if it's a good match for your learning needs.
TutorMe review: Tutors and students
TutorMe's tutors are primarily US-based, and the vetting process is "extensive" and "comprehensive," according to Hunter. The acceptance rate for tutors is 4% so all tutors are thoroughly vetted, and many come from elite universities including Harvard, Penn, USC, Columbia, Princeton and MIT. They are typically certified teachers, professionals and upper college students, although the website notes that you can apply if you're 18 years of age, have previous teaching or tutoring experience, a mastery of the subjects you're tutoring and are enrolled in or a graduate of an accredited university.
In order to be selected, tutors complete various knowledge assessments and background verifications, and TutorMe also provides training for their tutors once they're on board. Tutors are matched with students (students write a description of what they need help with, including applicable attachments). Students can also reconnect with tutors they've worked with in the past for a more seamless tutoring experience.
All communication is conducted via a secure platform and both tutor and student are able to rate one another after their sessions, on a scale from 1-5.
A Tutor Satisfaction Guarantee for the first lesson means that if you're unhappy with the class for any reason, you can contact TutorMe to request a refund. Students are given feedback in various ways, from equations and notes on the virtual whiteboard to verbal communications. Those who submit papers for assessment will receive written feedback, including grammar help and writing tips, as required.
Should I choose TutorMe?
Digital tutoring and online learning platforms have boomed in popularity over the past year. Sites like TutorMe have proved invaluable tools in helping children across all ages with concept mastery and confidence, as well as providing real-time communication and academic help for students. A huge selection of tutors means that consistent 1:1 tuition with the same person is a possibility, as is checking in with a variety of different subject specialists for help across a range of subject matter..
We have read through dozens of TutorMe reviews and have struggled to find many negative ones; most reviews are four-star-rated, from both students/parents and teachers. Parents and students like how accommodating the platform is; the flexibility of the tutoring options, whether you need 10 minutes or an essay read over, allows for students at all positions on the academic scale to benefit. Not needing to schedule classes in advance is another huge plus; if a student is home from school, they can still have 1:1 teaching when they need it, morning, noon or night.
We also like how TutorMe is integrating into schools and libraries across the country, providing personalized tutoring services to a wide-breadth of children (and the schools and library integrations make free after-school tutoring options a possibility for all kids). While we wouldn't call it cheap, depending on the plan you purchase, it can be better-priced than competitors like Wyzant.
---