Valentine's Day is Friday, which means there's less than a week left to order your Valentine's Day flowers for that special someone in your life. Don't worry, though - we've got some awesome deals on Valentine's Day flowers that both your wallet and your partner will love! Order and save on beautiful bouquets and arrangements from FTD, 1-800-Flowers, and ProFlowers. Remember - this may be your last chance to buy before supplies sell out.
But before you order, check out our FTD flowers review, 1-800-Flowers review, and ProFlowers review - all three services made our list of the best flower delivery online services, so whichever one you pick to buy from, you'll be in good hands. However, you may want more details, and you should know what type of arrangements they specialize in. They offer beautiful Valentine's Day flowers for fair prices, and some are running promotions for up to 25% off. Be aware that some of these discounts are applied at checkout.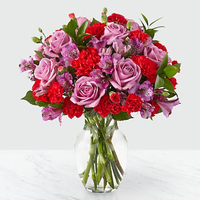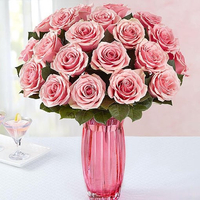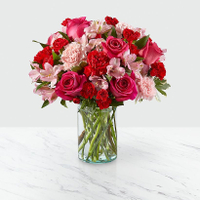 15% off Flowers & Gifts at ProFlowers
Proflowers has a wonderful selection of Valentine's Day flowers for affordable prices - and now you can get them for even better prices with a 15% discount. You can help create a special moment between you and loved one for a very, very affordable price.
Remember that Valentine's Day is just a few days away, and not every service can offer same-day or next-day delivery. Ordering too late? Check out one of our other services on the list of the best flower delivery online to see what may be still available. Think your honey won't love flowers? Opt for one of the best gift baskets for an off-the-beaten-path gift.