Face masks and toilet rolls were the first things to go, but now that everyone has panic bought enough toilet paper to last until the rapture, they're shifting their eyes towards the best video game consoles for entertainment during the rest of the lockdown. As a result, it's becoming increasingly difficult to find a Nintendo Switch and Nintendo Switch Lite in stock at any of the major online retailers.
We've done the rounds and found where you can buy these consoles. We've also been price checking, to see if we can't help you snag a deal too.
Is Nintendo Switch in stock at Best Buy?
Good news and bad news on the Best Buy front. Bad news first - both the original Nintendo Switch and the Switch Lite are currently sold out at Best Buy. The good news is that Best Buy is still taking orders for the Switch Lite and it expects to restock by the 28th April. So if you order a Switch Lite today, you should have one by the end of the month. It's not ideal we know, but finding a Switch at the moment is like searching for a needle in a haystack.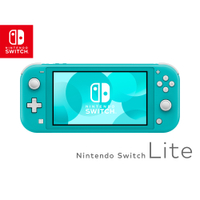 Nintendo Switch Lite: In Stock April 28th
$199 - MSRP might not seem like a great deal, but considering the rarity of the Nintendo Switch Lite at the moment, we think this deal is worth your time. Order now and it should be in stock for delivery by 28th April.
You can grab the Switch Lite in either grey or turquoise colors. Sadly, none of the Animal Crossing: New Horizons bundles are in stock at the moment, and neither is the physical copy of the game. You can always buy the game elsewhere though, or download it digitally once you have the console.
Is Nintendo Switch in stock at Amazon?
The Switch and Switch Lite are both sold out from Amazon themselves, though you can still find both consoles being sold on Amazon by third-party sellers. Be warned though, high demand has pushed prices up into the stratosphere, so you're going to end up paying over $450 if you want a Nintendo Switch, or $280 for a Switch Lite. We'd recommend looking elsewhere as things stand, unless you're extremely desperate.
Is Nintendo Switch in stock at Walmart?
It's the same story over at Walmart we're afraid - there's no stock for either the Switch or Switch Lite when ordering for delivery from Walmart themselves, but some third party retailers are selling units at increased prices through Walmart's marketplace. You can get a Switch Lite for just under $280, which isn't terrible considering prices elsewhere, but it's still nearly $100 above the MSRP.

Some stores do appear to have limited quantities in stock though, so it might be worth checking if your local Walmart has any stock left.
What about eBay and Newegg?
If you're looking for a Nintendo Switch and don't mind paying above and beyond the normal asking price, then plenty of third party sellers have stock on both eBay and Newegg. On eBay you can find a Nintendo Switch Lite for $289, while the regular Nintendo Switch will set you back $500, which is frankly extortionate.
Still, both of these are sold by proximitystore, which has over 22,000 feedback score, so you can be relatively safe in your purchase. We'd recommend avoiding purchases from eBay sellers with very little feedback, especially while the Switch is in such high demand - if a deal seems too good to be true, it probably is. Prices are slightly higher over at Newegg, but both consoles are there too.