Mortgage applications have plummeted in the face of rising interest rates, data from the Mortgage Bankers Association (MBA) reveals.
According to the MBA's latest report, total mortgage applications fell by 10.1% week-on-week for period ending September 20, while refinancing tumbled by 15%.
The downward trend is attributed to a 20% jump in interest rates for 30-year fixed rate mortgages, as per the industry body's figures.
While superficially discouraging, these stats don't mean you should stop reviewing the best mortgage lenders if you're looking to buy or refinance a home.
Still a good time to buy or refinance
In fact, current housing market conditions still appear to broadly favor homebuyers and new homeowners, with the MBA pointing out that refinance applications are up 104% compared to 2018 and purchase applications have grown by 9% year-on-year.
Freddie Mac's Primary Mortgage Market Survey underlines the current buyer-friendly conditions, putting average 30-year fixed-rate mortgage interest rates at 3.64% for the week ending September 26th compared to a whopping 4.72% this time last year.
Housing sales and home completions are in the black, too – something MBA Associate Vice President of Economic and Industry Forecasting, Joel Kan, says is further cause for optimism.
"The recent data on increased existing-home sales and new residential construction points to the underlying strength in the purchase market this fall," he states.
While Kan doesn't elaborate on these figures, the U.S. Census Bureau reports a 7.1% uptick in sales of single-family homes in August 2019.
More mortgage guides: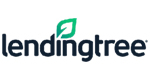 Compare mortgage quotes at LendingTree
LendingTree is a mortgage marketplace, where you can check rates and get quotes from many banks and lenders. It is a great place to start your search for a mortgage, as it has a large collection of mortgage lenders (including small, local providers) that offer competitive rates and terms.