Maintaining a clean home is a task that never seems to end and can be made more manageable with the right tools. One of the most crucial tools for keeping floors free of dust, dirt, and debris is a good vacuum cleaner. However, many of the more expensive high-end models can be difficult to justify the investment. Fortunately, there are several vacuum cleaners available for under $200 that still provide powerful cleaning capabilities without breaking the bank.
The Top Ten Reviews team has compiled a list of top-notch vacuums that are both budget-friendly and effective. This list includes traditionally pricier models and more affordable alternatives, so whether you need a lightweight stick vacuum for quick cleanups or a powerful upright vacuum for deep cleaning, we've got you covered.
Don't forget to watch for key events like Black Friday appliance deals, where you can find even better prices on the best vacuum cleaners. You can also visit our Black Friday vacuum deals page to stay updated on the latest offers. With so many great options, you will surely find a budget-friendly vacuum that meets your needs.
Vacuum deals under $200
Below are fantastic vacuums that have had their price discounted for Black Friday, meaning you can grab a bargain on a more expensive model.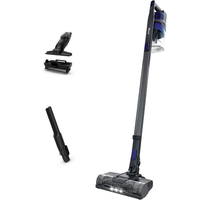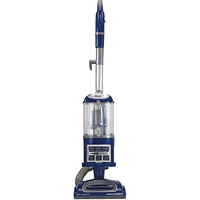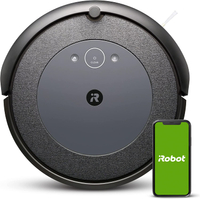 iRobot Roomba i4 EVO Robot Vacuum | was $399.99, now $199.99 at Amazon (save $110)
The iRobot Roomba i4 EVO is a well-rated robot vacuum with excellent cleaning and mapping abilities. While it has minor drawbacks, such as a small dustbin and no way to cancel a job, it effectively cleans multiple floors and picks up pet hair. Plus, with a $110 discount, it's a steal at just $289.95 on Amazon (originally $399.99).
Price Check: iRobot Out of Stock
Alternative Pick: Shark AV753 ION Robot Vacuum
The best vacuums under $200: tried and tested
The Shark Vertex Bagless Corded Canister Vacuum with DuoClean Powerfins is a fantastic vacuum cleaner that's perfect for busy homes with carpets that require regular deep cleaning. It's got a long 25ft power cord, so you won't have to keep switching outlets when you're vacuuming. It's easy to assemble and use, and the instruction manual is mostly pictures, so you won't have to spend hours reading through it.
The vacuum looks great, too, with a black body and gold accents that give it a premium feel. It's well-made and feels sturdy, and the floorhead is high-quality and designed to clean deep into carpets without damaging hard floors. The handle has a rubber grip and a control panel, so you can switch the vacuum on or off, adjust the power level, and switch between floor types, all from the handle. The canister is lightweight and has four wheels for easy maneuverability, and the handle doubles as the handle for the dust bin, which is easy to remove.
Regarding performance, the Shark Vertex vacuum cleaner doesn't disappoint. It can remove deep-down dirt from carpets and long pile area rugs with ease, and the upholstery tool is great for cleaning furniture. It's also perfect for hard floors, and the controls on the handle make it easy to transition between different floor types and adjust power.
Cleaning and maintaining the vacuum is a breeze, too, thanks to its bagless dust bin that's easy to use and maintain. The washable filters are a great feature that saves money on replacements, and they only need to be washed every three to 12 months.
If you're looking for an affordable, lightweight, and efficient vacuum cleaner to clean pet hair and dust, the Aspiron Cordless Vacuum would be a great pick. This cleaner looks great with its clever use of orange coloring and is super easy to assemble. Plus, it can be used everywhere in the home, from floors to dusty drapes, stairs, and ceiling cobwebs.
The Aspiron Cordless Vacuum doesn't disappoint in performance, either. It picks up pet hair, kibble, crumbs, and general detritus from floors with ease. The vacuum head is pretty great, too, as it vacuums fine particles and larger crumbs from the carpet with no issues. However, it struggles a bit on hardwood floors, so keep that in mind.
The vacuum offers two speed settings, low and high, but doesn't provide information on the speed of these settings and their impact on battery life. The manufacturer claims the vacuum runs for 35 minutes on a full charge, and recharge takes 4-5 hours. At around $150, the Aspiron Cordless Vacuum is a great option for those on a budget.
More of the best vacuums under $200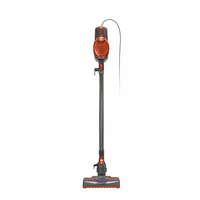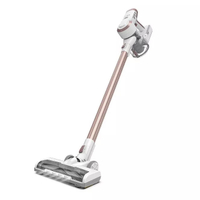 Tineco PWRHERO 10S Cordless Stick Vacuum | $199.99 at Target
The Tineco PWRHERO 10S cordless stick vacuum cleaner comes with a 350W motor that delivers up to 105W of suction power, making it perfect for general or spot cleaning around the house. With LED headlights, HEPA filtration, and a pre-filter cleaning tool, it's got all the premium features you need to make cleaning a breeze. Plus, it easily converts to a hand vacuum for those hard-to-reach places.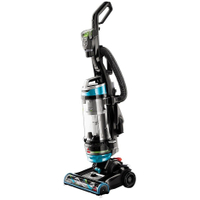 BISSELL CleanView Swivel Rewind Pet Vacuum Cleaner | $154.49 at Amazon
The BISSELL CleanView Swivel Rewind Pet Vacuum is a lightweight and maneuverable cleaner that is engineered with swivel steering and comes with specialized pet tools to help you clean up pet hair and debris, including in hard-to-reach places. With Multi-Cyclonic Suction and an Automatic Cord Rewind Button, this vacuum cleaner is not only powerful but also convenient to use. And the best part? It won't break the bank.
Choosing the best vacuum cleaner for under $200
When buying a vacuum cleaner, it's important to consider your budget and needs. First, think about whether you want a corded or cordless option. While cordless vacuums may be more convenient, they are more expensive than corded models. However, corded vacuums can save you money in the long run because you don't have to replace the batteries.
Stick and cylinder models are typically less expensive than uprights. They also tend to be more lightweight and easier to maneuver, which makes them a good option for smaller spaces. If you want to save even more money, a handheld vacuum may be a good choice for lighter cleaning duties. These vacuums are usually less expensive than other types and are great for quick cleanups or for reaching tight spaces.
Ultimately, the key to finding an affordable vacuum is to research and determine what features are important to you. You can find a vacuum that fits your needs without breaking the bank by considering your budget, your cleaning needs, and the various types of vacuums available.
Is Black Friday the best time to buy a vacuum?
According to Geoff Johnson, sales director of Roidmi, taking advantage of discount events such as Black Friday, Prime Day, and January sales to grab a deal on older or end-of-line models is a smart move. However, it's important to consider whether new and improved floor care features are on the horizon before purchasing. Also, keep in mind that prices may be artificially raised just before a sales event to make discounts appear more significant.
You can head to our full guide to read more about the best time to buy a vacuum.
How much should you spend on a vacuum cleaner?
When shopping for a vacuum cleaner, if your budget is limited, you can almost certainly find a good-quality appliance during sales events like Black Friday.
Laurie Billson, SDA and floorcare Marketing Manager for Miele says: when choosing a vacuum cleaner, it is important to consider whether you want a corded or cordless model. You should also check whether it comes with attachments or has the flexibility to meet all your cleaning needs. If you have pets, it is recommended that you invest in a model with a floorhead specifically designed to pick up pet hair. If you opt for a cordless model, make sure to check the battery run time and if a separate battery can be purchased to extend its use.
For more advice on how much to spend on a new vacuum cleaner, head to our guide to how much vacuums cost.