Mortgage rates have dropped to their lowest point since October 2019, according to the latest data from Freddie Mac. Entering 2020, the average rate for a 30-year fixed-rate mortgage fell by 8 basis points to just 3.64% for the week ending January 9 – a 13-week low that experts predict could help reinvigorate the housing market after a characteristically quiet December.
"Mortgage rates fell to the lowest level in 13 weeks, as investors sought the quality and safety of the U.S. Treasury fixed-income markets. The drop in mortgage rates - combined with the strong labor market - should propel a continued rise in homebuyer demand," commented Freddie Mac chief economist, Sam Khater.
Fixed rates for 15-year mortgages and 5-year mortgages enjoyed even bigger tumbles, sliding by 9 basis points (to 3.07%) and 16 basis points (to 3.30%), respectively. In the case of 5-year fixed rate mortgages, this represents a cumulative drop of 53 basis points from last year's 3.83% rate.
Such conditions favor aspiring homebuyers, so we recommend checking out what the best mortgage lenders have to offer this January, to see if there's a deal that meets your needs. We also have advice on the best refinance mortgage lenders and the best reverse mortgages if you need this.
Homeowners may want to wait
Pinpointing the exact reason for a drop in mortgage rates can be speculative, though the Mortgage Bankers Association contends that recent tensions between the US and Iran have seen bankers opt for more secure avenues of investment.
"Mortgage rates dropped last week, as investors sought safety in U.S. Treasury securities as a result of the events in the Middle East, with the 30-year fixed mortgage rate declining to its lowest level (3.91%) since early October," said Mike Fratantoni, MBA Senior Vice President and Chief Economist.
However, Mr Fratantoni argues that an even bigger drop in interest rates is needed if interest in home refinancing is to come about.
"Despite lower rates, refinance volume decreased these last two weeks, and we expect that it will slowly trail off in the first half of 2020 as long as mortgage rates remain in this same narrow range. Homeowners would need to see a sharp drop in rates to reinvigorate the refinance wave seen in 2019," he added.
If you're considering refinancing your mortgage but are unsure if the time is right, we have a comprehensive guide on when to refinance a mortgage featuring expert pointers and advice that can help you make an informed decision. And you can compare lending rates via LendingTree below.
Best for Low Rates and Fees: Lending Tree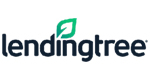 Compare mortgage rates at LendingTree
LendingTree is a marketplace where you invite mortgage & refinance lenders to come to you. It is a great place to start your search, as it has a large selection of lenders that offer competitive rates and terms.

More personal finance guides: