Massive open online classes or MOOCs like Skillshare and Udemy have shot up in popularity over the last two years. The exponential growth for these online learning platforms has primarily been caused by the pandemic; as people found themselves spending more time at home, many individuals decided to use the time productively by turning to self-development courses.
Such a massive increase in users encouraged MOOC providers to up their game. Platforms like Coursera introduced more free classes, while Skillshare rolled out COVID discounts to expand its user base. Incentives like these encouraged more learners to sign up, continuing the cycle of growth.
But this has created a new problem: we're spoilt for choice. There are dozens of established learning platforms to choose from, with varying prices, certifications, and types of courses offered. So, how do you know which is the best online learning platform?
Whether you're a frequent MOOC user looking to try something new or someone who has never heard of MOOC before, this guide should help you pick between two key players in the online learning world. In this article, we will offer you a detailed breakdown of Skillshare and Udemy, to help you find the best fit for your upskilling needs.
Skillshare vs Udemy: Course content
Skillshare: 27,000 + classes
Udemy: 32,00+ classes
Skillshare offers shorter, practical classes
Udemy incorporates more theory into lessons
Today, Skillshare has more than 27,000 classes while Udemy is slightly ahead with 32,000+ courses. The quality, type, and structure of these classes differ widely.
Skillshare, like the name suggests, offers skill-focused classes. These include photoshop, writing, design, and narration techniques among others. The digital learning platform prides itself on offering "practical" lessons so you can expect demonstrations, tutorials, and detailed guides rather than theoretical lectures. Most of these are broken down into short (5-10 min) sections, each containing practical lessons you can start applying almost immediately.
Udemy offers more comprehensive courses, which include a mix of practical lessons and theoretical knowledge. Most Udemy courses are development-focused, making it an excellent platform for self-help enthusiasts. Like Skillshare, these are broken down into smaller sections, but you can also find longer, continuous courses. Udemy also excels at tech classes, providing some of the best coding courses online.
In general, the content on both platforms is aimed at beginner and intermediate learners.
Skillshare vs Udemy: Course quality
Skillshare offers classes from industry-leading experts
Udemy has broader range of people uploading content
Skillshare incorporates more 'interactive' elements
Skillshare classes are often taught by published authors, award-winning entrepreneurs, and widely recognized artists, so you're likely to receive high-quality, professional course. Udemy, however, seems to attract a broader range of tutors and has minimal limitations on who can upload courses. We also found that Udemy courses required quite a bit of self-motivation, as they don't offer much interaction with instructors or peers.
Skillshare does have a few interactive elements, with special digital galleries where you can display your projects. This works well because most Skillshare courses are project-based and getting feedback from instructors and peers is valuable for developing your skill set. This kind of interaction can't replace the individualized feedback you'd get from in-classroom environments or the best online tutoring services, but it is a nice substitute in its absence.
Both Udemy and Skillshare have a mix of video files, text-based exercise files, and external links for suggested reading material, largely depending on the type of course and instructors' preferences.
Skillshare vs Udemy: Ease of use
Both platforms have easy-to-use browse functions
Udemy offers more functionality on video player
An easy-to-use interface is important today, so both platforms have put in efforts to simplify their homepage and make course browsing easier. Both have a dedicated "Browse" menu neatly divided into course categories.
However, Udemy offers more categories, helping you find exactly what you're looking for. It also lets you filter courses by price, language, duration, and ratings.
Udemy also has a better video player with more customizable features. For instance, you can't manage the subtitles and video quality in Skillshare videos, while Udemy lets you adjust nearly everything including speed, language, streaming quality, and running transcript.
Skillshare vs Udemy: Price
Skillshare is subscription-based
Udemy allows you to purchase individual courses
Skillshare has an all-or-nothing style subscription where you pay a fixed fee to access all courses or pay nothing and stick to a few free courses. Udemy, on the other hand, offers a pay-as-you-go model where you purchase each course separately.
You can get Skillshare for $32 per month or $99 per year. Prices for Udemy courses are not fixed. Instructors are free to charge whatever they like (reasonably!), so they can be anywhere between $19.00 to $199.99 a course.
It's worth noting that both platforms regularly have sales and discounts available. Skillshare currently allows you to test out the platform for a full seven days for free, while Udemy is currently holding a sale where a lot of its more popular courses have been reduced to the lower $19 price.
We like the freedom of being able to purchase a one-off course – but the free trial period on Skillshare should allow you to test out the platform and see if it's a good fit for you.
Skillshare vs Udemy: Certificates
Only Udemy offers certification
Only Udemy courses are certified. But these certificates are not official (academically accredited). These can work as a token of mastery but can't be substituted for academic credits in most schools and colleges.
Skillshare offers no certificates. You can only complete courses and receive a check mark against the topic, which isn't worth much in professional settings.
Final Verdict: Skillshare vs Udemy
If you value learning with an active community, opt for Skillshare where you get to showcase your skills and engage with other students. This online learning platform offers practical lessons, which allow you to upskill in real life. It also has vetted courses from industry professionals so you're somewhat guaranteed to receive a good bang for your buck. Udemy can be hit-and-miss, in our experience.
That said, the laid-back, self-paced learning style of this platform will appeal to some users. It offers certificates, which is something that's lacking on the Skillshare website, and it also allows you to buy one-off courses. We also found that there's a bit more theory applied to the lessons on Udemy, so it might be a better option if that's integral to your learning style.
---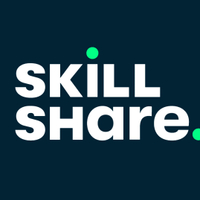 There are over 27,000 courses currently available on Skillshare, which cover everything from illustration to coding. Sign-up for a 7 day trial and you'll get to test out the platform for free.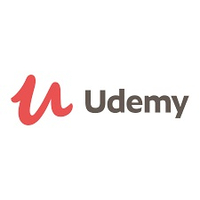 Udemy courses start from as little as $19 – and there's no monthly commitment after this period. Classes cover a really wide range of topics and students get a certificate to show off once they've completed a course.