Online tutoring saw a sharp uptick during lockdown as schools moved online. These services offer most of the benefits of in-person tutoring with the added convenience of technology and easy access. Rising health concerns, combined with these advantages, convinced several parents to enrol their children into online tutoring during the pandemic months.
However, now many schools have officially begun in-person classes in the United States, leaving parents and children questioning whether it's still worth getting an online tutor. Does online tutoring really serve a purpose anymore now that students can access in-person study resources?
Both in-person classes and online tutoring sessions have their own advantages and drawbacks, so we asked several education experts to weigh in and answer the question: is it still worth getting an online tutor?
If you are curious about trying these platforms after reading up on these benefits, then check out our guide to the best online tutoring services. Or read our round-up of the best typing software for kids, which can help kids advance their basic keyboard and computing skills.
Benefits of online tutoring
"Online tutoring offers high-quality academic support that isn't limited by a student's location or access to transportation," says Shelby Doyle, education expert at National School Choice Week. "It opens the door for families, regardless of zip code, to explore and access customized homework help."
Another advantage is that online tutors also tend to be available around the clock meaning that you can contact them at whatever time suits best in your local timezone, says Tom Hamilton Stubber of TutorCruncher. This is helpful for international students who may not always be available during school office hours.
Online tutoring also lets students study how they learn best, he adds. "By working online, students are empowered to choose a learning environment that works best for them, leading them to feel more confident and productive in their studies."
Doubtless, one of the biggest advantages of online tutoring is the technology itself. The role of technology in online tutoring also means lessons are much more dynamic than just the classic workbook and pen, Stubber says. "The availability of photos, diagrams and animations online that can be integrated into lessons, make sessions more engaging for both tutor and tutee and help in the process of memorisation."
Drawbacks of online tutoring
While technology certainly helps, it can also create barriers to learning. Online education is still experiencing growing pains, says Elizabeth Clarey, who has been working as a tutor for 3 years now. She believes relationship building is lost in online tutoring. "Students and tutors can be disconnected from one another, and there are limited opportunities for students to develop relationships with their peers," she says. "This can lead to miscommunication and feelings of isolation."
Such experiences also limit opportunities for impromptu discussions and debates in the classroom, which are important learning opportunities, she adds.
Accessibility and (a lack of) comfort with technology can also create obstacles to effective learning. "Some kids won't feel as comfortable asking questions online or will find the technological requirements of online tutoring hard to navigate," Doyle says.
Moreover, "a drawback of online tutoring that is not often talked about is that school aged students develop a range of social skills through face-to-face interactions during learning, such as reading body language and understanding non-verbal cues," Stubber says. "Online learning may hinder the process of learning these skills."
However, at the end of the day, online tutoring is not completely bad. Like most other forms of learning, including the best online learning platforms, digital tutoring has its pros and cons and it's up to the individual and their family to decide if it's the right option for them.
How to get the most from online tutoring
Beyond the pros and cons, there are several ways to make the most out of online tutoring if you have already enrolled. Here are some of them as some education experts suggest.
For tutors, Clarey suggests they can overcome some of the barriers of relationship-building by creating dynamic curricula that can encourage face-to-face learning, like using frequent zoom sessions with breakout rooms and designing interactive online activities, like discussion boards, that can also facilitate peer-to-peer learning.
On the other hand, students have a key role to play too. "It can be easy for students to fly under the radar if they don't participate in activities and discussions or engage directly with the tutor," Clarey says, "so learners often must make a concerted effort to engage with the material given to them in order to receive the best experience."
Doyle suggests you can make the most out of online tutoring by doing your research and preparing in advance. "Besides knowing what you're signing up for, be prepared for the first session, identify what topic or subject you need the most help with and write down questions in advance." She also recommends taking some time to familiarize yourself with the platform and double-check the technology before beginning the class."
What to look for in online tutoring
Today, online tutoring is a vast field, so how do you know exactly what to look for when narrowing down the right online tutoring service for you?
"Look for an online tutoring program that matches your family's needs," Doyle suggests. She recommends asking questions like: Does your child need general homework help or a program that specializes in reading? How often would you like sessions? Are you looking at free online tutoring or also considering paid programs?
For students, Clarey suggests, "If you feel that you require more support and prompting, it would be prudent for you to look for programs that offer frequent access to tutors, more scheduled live sessions, activities, discussions and reminders."
On the other hand, "Students that are self-starters may do well in programs that offer more independence and flexibility in their design," she adds.
At the end of the day, online tutoring has less to do with what's being taught and more to do with how the student is learning the material. Because, remember, Doyle says, "Education—whether it's your choice of school or your choice of online tutoring— isn't one size fits all."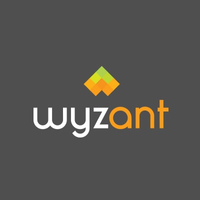 See all tutors on Wyzant
Wyzant is our top choice for online tutoring services. It features an impressive range of online tools and resources and has competitive pricing to boot.