The latest celebrity-led class from Skillshare comes courtesy of hair stylist, author and podcast host Jonathan Van Ness. The popular television personality is well-known for his appearances on Queer Eye, where he hands out self-care tips and haircare advice in equal measure. This class promises to bring those helpful suggestions into your very own home, as Jonathan will reveal his favorite self-care, exercise and beauty routines.
Speaking of the new venture, Jonathan said: "Our relationship with ourselves is the most important relationship we will ever have. If we don't have the validation and acceptance of ourselves, nothing else will really measure up. From this new class, I hope Skillshare members will take away the idea that making time for yourself is not selfish. It's actually the most important gift you can give yourself to move forward with authenticity, integrity, and joy in your life."
We had a quick peek at the course, which is called: "The Ultimate Self-Care Playbook: Discover & Nurture Your Centered Self". It covers everything from home spa ideas to yoga movements and mindful crafting, with each session broken down into a short video presented by JVN himself. You'll also get a self-care work book when you sign up, encouraging you to do mindful activities like letting go of limiting beliefs and tuning into your needs. Students will also learn to make their own self-care planner, which is a tool that Jonathan uses personally.
Skillshare: A creative online learning platform
Skillshare is one of the best online learning platforms for adult learners who want to brush up on a particular subject. It works on a subscription basis, with prices starting at $19.99 per month or $99 annually. However, you can also grab a seven day free trial, which means that you could whizz through Jonathan's new course without paying a penny.
Talking about the new self-care course, Matt Cooper, CEO of Skillshare, said: "When we think about teachers who will delight the Skillshare community, Jonathan Van Ness is at the top of that list. We can't wait to see how our members interact with JVN's signature blend of empathy, humor, and warmth around this important topic of self-care."
In celebration of JVN's class, Skillshare is donating $20,000 to Mutual Aids of Texas across four organizations in Austin, Houston, Dallas, and San Antonio, to help relief efforts following the recent natural disasters.
For more tips on well-being and health, see our guides to the best meditation apps and best online fitness services.
---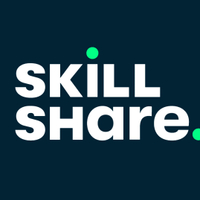 Get a seven day free trial of the Skillshare platform
Skillshare has an excellent range of creative classes available on its website, including courses on painting, writing and photography. Exciting new classes from pop-culture figures cover things like self-care and self-expression.