If you're one of the few people on this planet who hasn't yet dived into the world of Harry Potter, then you're in luck. From today, anyone with an Alexa-enabled smart speaker can stream Harry Potter and the Sorcerer's stone for free. Simply yell "Alexa, read Harry Potter Book One," and your speaker will start pumping out the story of a boy wizard, who lives in a cupboard under the stairs at Privet Drive.
You don't need to have an Audible account to enjoy the audiobook, although it will give you an idea of what one of the best audiobook services can provide. Not just stuffed with the latest bestsellers and murder mysteries, the popular audiobook platform is also a goldmine for children's classic and new titles too.
This free audiobook has been made available thanks to a mass collaboration between Audible, the Harry Potter publishers and the Wizarding World. In addition to the audiobook, parents, and kids will be able to find a ton of reading and writing activities housed on the Wizarding World website itself, which are also all available for free.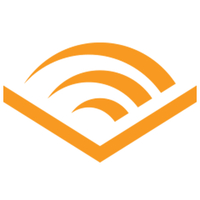 Get a 30 day free trial on Audible
Audible has over 200,000 audiobooks available, and it's constantly updating its library with new titles for kids and adults. Usually priced at $14.95, new subscribers can currently get a 30-day free trial period on the platform.
These quizzes, drawing challenges, and reading tasks are all part of a "Harry Potter Reading Magic" initiative, which aims to help kids improve their writing and reading skills. As well as kid-friendly activities, parents will be able to find helpful tips and tricks that encourage reading.
Kids (and grown-ups) can also use the website to sort themselves into the correct wizarding house, discover their "patronus" and find out what kind of wand they would use in the world of Harry Potter.
While you don't need an Audible account to access this free audiobook, you will need a smart speaker; an Amazon own-brand, Alexa-enabled one, specifically. If you're in the market for a new smart speaker, we'd recommend the Amazon Echo. One of the best smart speakers currently on the market, it's a slick-looking device that has decent sound quality and usually comes with a fairly low price tag.