If you're looking for great discounts on auto service and tires, Goodyear has some impressive rebate offers available right now - including a rebate of up to $200 on sets of tires. There's a huge range of eligible tires, including the popular Goodyear Eagle Exhilarate and Wrangler DuraTrac. As lockdown begins to ease and people start to travel more, it's definitely a good idea to check that your car is roadworthy before taking it to a spin.
In our Goodyear Tires review we found it was a great all-rounder for reliable tires at every budget, making it one of the best tire brands of 2020. You'll need a Goodyear credit card to get a $200 rebate on your Goodyear tires, but without a credit card you can still get up to $100 back via online or mail-in rebate. There's also some savings to be had on Goodyear Auto Service and Just Tires, including $15 off oil change coupons and $50 off any brake or AC service of over $200.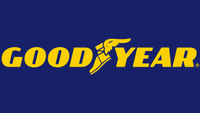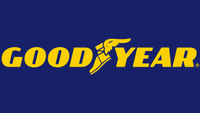 Oil change coupons: $10 off at Goodyear
You can save $10 on full synthetic oil changes at Goodyear with this coupon. Simply download and take it to your local participating Goodyear Retailer. Deal ends 08/16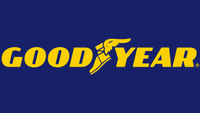 Any brake or AC service of over $200: $20 off at Goodyear
There's up to $20 off brake or AC services with this Goodyear coupon. That's an impressive 10% saving. Deal ends 08/30
Goodyear has some great options when it comes to tires and also auto services, and its website makes it easy to find a service center near you to redeem your coupons. If you do choose to order tires, it'll even deliver them straight to your closest store. When you shop at Goodyear you're also covered by a price match guarantee. That means it'll match the price of any online tire retailer if you find a better deal, and you'll still be covered by its online purchase satisfaction guarantee.
Before revving up the engine, you can check out our guide on how to make sure your car is roadworthy to make sure you're prepared as the coronavirus lockdown eases. You can also check out our guides to the best auto insurance companies and best roadside assistance plans.