Today only, Best Buy is slashing hundreds of dollars off top-notch tech and gadgets. That's right - this one-day sale is a great time to upgrade everything from your TV to you computer to something bigger and better! And with savings like these, you have every reason to at least check it out.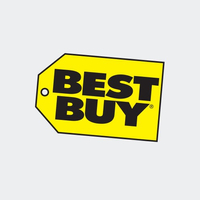 While most of us are stuck at home, why not upgrade some of the tech we're using on a day to day basis? Check out our list of the best tablets, best fitness trackers, and the best bluetooth headsets among others and see how much you can save on the best of the best. If you're working from home, Best Buy will have the gear you need to make your work station as comfortable as possible so you can stay productive. If you're diving into entertainment, look at brand new 4K TVs to upgrade your viewing experience of the best TV streaming services. Some of Best Buy's best offers during this one-day sale are $1,500 off select MacBook Pro models, $250 off iMac, $30 off a Samsung 55" 4K TV (bundled with a free Google Home Mini), and $300 off a Samsung 65" 4K smart TV.
That's not all: need a new phone? Check out deals on Apple iPhones. Want to invest in a hobby and take up photography with the help of Nikon's free classes? There are awesome deals on DSLR and mirrorless cameras, many for under $1000.
And if you're looking for the Nintendo Switch Lite, now more popular than ever, it's still available at Best Buy. In our review, we loved the Nintendo Switch Lite. It may not be very powerful, but it'll do the trick if you need to kill a few hours by playing games like Animal Crossing - a soothing game perfect for the times we're living in.
Whatever you choose to buy, remember that this sale is only on today, Easter Sunday. So don't wait too long - these are savings you don't want to miss out on.