Want to upgrade or find a new plan? These are the top best cell phone providers that we can recommend. We've packed this guide with only those providers that'll put your needs first with excellent customer service and the technology you need so you know that you're going to be getting a good deal.
Cell phone providers explainer
MVNO: MVNO stands for mobile virtual network operator. This is the name for cell phone providers who don't actually own their own networks. Instead, these companies pay to use the networks of the larger providers.
Any top-rated cell phone provider that you're looking into needs to have good coverage in the area that you live in, so that you know you can rely on great service at all times. While bigger carriers such as AT&T boast up to 99% coverage across the US, you may need to ensure smaller competing providers can still provide the coverage security you need.
Fast internet speeds and 5G coverage are further factors that will transform an average carrier into one of the very best cell phone providers. So make sure to read up on the speeds available to you on your best smartphone, especially if you want to stream content while using data, and seek out unlimited data offers, so that you won't get stuck paying a premium for browsing when you're out of the house.
If you don't want to take on the extra expense of signing up for 5G just yet, then don't worry, as there are still plenty of providers out there offering 4G coverage to keep costs down.
Of course, the kind of service you'll receive with your provider is of paramount importance too, which is why we've investigated user reviews of each of our top picks too. Keep reading to find the network that will put you first, and make switching providers pain-free.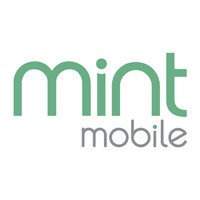 Mint Mobile | 6 months free service
Buy a new phone and take out a 6-month plan, and you'll get 6 months of free wireless service. You can select from any eligible handset (some are discounted). Hurry - this offer is on for a limited time, only.
The best cell phone providers
Why you can trust Top Ten Reviews Our expert reviewers spend hours testing and comparing products and services so you can choose the best for you. Find out more about how we test.
We've rounded up our top 10 cell phone providers below. Although we strive to review every provider that we feature, some of the reviews for this guide are still ongoing. Nonetheless, any provider that have not been reviewed will provide a summary of their key specifications, features, and user reviews to assist you in making the best choice for your household.
The best cell phone provider overall
Mint Mobile has become a prominent cell phone provider in the US. It's a prepaid cell phone network and has been around since 2015, but since 2019, Ryan Reynolds has also had an ownership stake – which might have something to do with its increased popularity. Like many prepaid carriers, Mint is a Mobile Virtual Network Operator (MVNO), but does that affect the service you get?
Mint doesn't charge you a monthly rate like some providers, instead asking you to sign up and pay for your full contract in advance for anywhere from three to 12 months. Generally, the more months you buy upfront, the more you save.
What the user says
Mint Mobile averages a score of 4.5 out of 5 stars from thousands of reviews on Google, Facebook and Amazon. The provider also has reviews on its own website, which average 4.3 stars from 21,466 ratings (and counting). Many customers enjoyed how much money they were saving by switching to the provider and praised the helpful customer service. The negative comments from users are mainly around poor signal or service interruptions, so we'd suggest checking coverage in your area before signing up.
The provider's best plan is $30, which gives you unlimited 5G (or 4G LTE if you're out of range), unlimited texts and calls, and free calls to Mexico and Canada. It's a great deal, although Mint only offers the rate for the first three months, which rises to $40 per month.
Given that it's an MVNO, what cell network does Mint Mobile use? It uses T-Mobile's infrastructure for signal, which has some of the best 5G coverage across America right now. The only real problem with this is that Mint users will suffer from deprioritization on the network, so during periods and areas of heavy usage, speeds will slow to allow regular T-Mobile customers priority access.
Overall though, Mint mobile is a great value option, as long as you don't mind committing to a number of months to get the best deals. It's got some of the most affordable data plans available in three, six, or 12-month chunks, and although it only offers basic features like free mobile hotspots, visual voicemail, and Wi-Fi calls, you can take any device you want over to Mint Mobile provided it's compatible.
---
Best large carrier with specialized plans
AT&T is one of the big three cell phone companies in the US and that means it owns and operates its own network of cell towers. Its coverage is better than most, and so is its reliability – depending on where you live, it might be the best cell network bar none.
What the users say
AT&T has an average of 1.3 out of 5 stars on Trustpilot (that's 91% one-star reviews), which doesn't give you great confidence if you're considering signing up for a plan. The majority of the complaints are about awful customer service online and being overcharged on bills. The fewer positive reviews commend great service given by particular members of staff in-store – so perhaps it's best to find a local store if you're interested in joining the provider.
However, this also makes it expensive, so be warned. AT&T bests Verizon when it comes to plans for veterans and those still in the military, which they can extend to their families, so this is where it truly excels. Students can also save $10 a month on the Unlimited plan for a year.
The pricing on the AT&T website isn't as clear and simple as others. Plans range from a selection of unlimited pay monthly options to data restricted as well as unlimited prepaid options. Pricing starts at around the $30 per month mark for 5GB of data, which is much lower than providers like Mint Mobile. $50 gets you unlimited data and a free 5GB hotspot. Savings can be made for multiple lines on one contract and there are often budget-friendly phones offered at up to 75% off.
There are currently over 230 million AT&T customers in the US, so it's a popular choice. It has decent, but not the best customer reviews, and a good rating on the BBB. It can't beat T-Mobile for customer satisfaction and doesn't outperform Verizon for coverage, but it's still a solid choice.
---
Best pre-paid phone provider
Visible is a cell phone provider powered by Verizon, and as Verizon's network is pretty much the best in the US, coverage is the best of all the MVNO carriers. Although you'll find that priority is given to full Verizon customers, there shouldn't be any noticeable slowdown in data speeds or network availability. Visible has several other benefits, including the neat Visible app which enables you to manage all aspects of your account, and even add additional people to your 'Party' – which saves you both money every month.
What the users say
Visible doesn't fare much better than AT&T when it comes to reviews on Trustpilot, averaging 1.4 stars out of 5. Many users were frustrated at the online technical support and wanted to speak to someone in person. Those who left favorable reviews mentioned an easy switchover from other providers, as well as high speeds and good coverage. As one user summarizes: "If you have a small amount of tech know-how it works fine."
If you're looking for a prepaid option, Visible has a simple, streamlined plan that is designed to be easy to use and flexible. For $30 per month (including taxes and fees) you get unlimited data, talk, and text and you can add an Apple Watch for $5 a month extra.
Visible plans include a mobile hotspot with unlimited data, with the caveat that speeds are limited to 5Mbps and one device. Unlike some providers in our guide, they don't physical stores that you can visit for help and customer service, but they do have a 24/7 chat line that gives access to their care team.
The range of phones on Verizon is decent, including the latest iPhone 14 lineup, the Google Pixel 7 Pro, and Samsung's flagship models too, like the S23 Ultra. There are some good mid-range options, and a handful of budget handsets too. If you go pre-paid, you need to factor in the cost of financing a handset or buying one outright, which will add a monthly cost. If you already own your phone and don't want to change it, you can bring that across with you to save more money.
---
Best cell phone provider for video streaming
T-Mobile, having merged with Sprint, offers some of the fastest 4G LTE in the US as well as 5G nationwide coverage. It has America's largest 5G network with more 5G bars in more places, so theoretically it should offer you some of the best coverage.
T-Mobile's unlimited plans are great value when compared side by side with similar offerings from Verizon Wireless and AT&T. Again, if you're looking to downgrade your home fiber and go completely 5G with unlimited data, T-Mobile is an excellent choice.
What the users say
T-Mobile has a consumer rating of 1.77 stars from 1,145 reviews on Sitejabber. Surprisingly, many customers were unhappy about the service and coverage they received, while a few also mentioned that the insurance option was unreliable to pay out when a device broke. Of the positive reviews, users mentioned that they liked the ability to reach customer service through the T-Mobile app, and found their in-store experiences very friendly and helpful.
The plans offered by T-Mobile aren't as clear as they used to be, but if you head to the unlimited cell phone plans it's a bit simpler to navigate. From there, you can choose how many lines you want to add and see exactly what's included at each price point. For $60 a month, you get an unlimited 5G plan, which can be used with a new device (bought separately) or your own.
There are also specific plans for those over 55, veterans and first responders, each with great deals. T-Mobile also offers banking with savings to be made for those wireless customers that use both services from the provider.
What's more, T-Mobile actually scores higher than other big carriers on customer satisfaction, which is a real advantage. Smaller cell companies often achieve better satisfaction ratings, but here you get the perks of a larger provider with a big network and the customer service of a smaller one. If you're looking to balance reliability, speed, and a carrier that cares, T-Mobile is a good bet. It's also highly rated for video streaming so is ideal for anyone that uses their data network for this regularly.
---
Best cell phone provider for 5G
Verizon Wireless is our best cell phone provider for 2023 and has been at the top of our guide for the past three years. Why? It's one of the biggest, sure, but it gets superior scores for reliability, speed, and network coverage. With solid coverage throughout the majority of the country (although there are few patchy zones in the northwest and mid-west), and a large 5G network, Verizon will suit anyone looking for a strong signal and consistent data service.
What the users say
Verizon Wireless gets a score of 1.11/5 stars on the Better Business Bureau from more than 2,100 reviews. On Trustpilot it's a similar score, with 90% of users giving a one-star rating. Some people reported that the online Verizon customer service was worse than AT&T and T-mobile, however, the majority of users giving positive reviews said that they had an amazingly helpful experience when they actually visited a store – a theme shared by most of the carriers in our guide.
It rates a little lower for customer service than others, but it does have a larger customer base too, so we'd expect a variance of opinions and satisfaction ratings.
Verizon isn't the cheapest carrier, but it does currently have an amazing Unlimited 5G deal for new customers, which starts at $25 when you bring in your own phone and agree to paper-free billing. You do get what you pay for, but not everyone can afford to commit to such expensive cell phone plans each month.
Given the reliability of Verizon's 5G network, you can look to offset costs with your home internet provider by getting an unlimited 5G plan from Verizon and using it for the majority of your home broadband needs. If you find yourself out of the home more often than in it, this is a good way to get fantastic cell service and save a little money elsewhere.
---
Best cell phone provider for phone and internet packages
Xfinity is a communications company offering not just a mobile network, but cable television, internet, telephone, and wireless. I you plan to be a customer for your home internet, then Xfinity will offer you a better deal on a cell plan, too.
The Unlimited Intro package gives you unlimited 5G network access (that includes data, calls and texts) for $45 per month, which is reasonable compared to most plans on the big three networks. The price comes down to $30 each if you sign up for two lines at the same time ($60 in total per month). If you want to combine this with an internet service, the Unlimited Intro mobile line + 200 Mbps internet with WiFi equipment on the Xfinity 10G Network is $50.
What the users say
Xfinity offers home broadband and TV packages as well as mobile deals, so it isn't easy to distinguish between reviews for each service. Overall, Xfinity gets a poor score of 1.2 out of 5 stars from around 470 reviews on Trustpilot. Many customers were upset and concerned that their bills had gone up without their knowledge, and said that it was hard to get through to a customer service representative to discuss the issue. Positive reviews came from users who enjoyed the reasonable price compared to other companies, and they found the service easy to set up.
One advantage of Xfinity is that it runs on Verizon's network, so you get access to the quickest and broadest-covering network in the US. Verizon was rated as the best for 5G this year making this a big draw here.
The range of phones is good and, if you don't want to go for the unlimited data option, you can choose to pay for your cell plan on a download basis – starting at $15 for 1GB of data. You still get the unlimited calls rolled into that. For anyone currently with Xfinity, it's a no-brainer, and if you're planning to sign up for your internet, you really should consider adding your cell plan too.
If you enjoy days out and a perks-style rewards system, then you might be drawn to Xfinity Rewards, which you get access to as a customer. Xfinity really does reward loyalty, so the longer you're an Xfinity customer, the more rewards you get – from free movie tickets to sports giveaways.
---
Best cell phone provider for customized plans and student discount
US Mobile is an MVNO that lets you customize nearly every aspect of your plan, from the network down to the amount of talk, text and data. All of its mobile plans come with "Warp Speed 5G," and Unlimited Premium plans come with free international data as standard.
What the users say
US mobile scores an impressive 4.8 out of 5 from more than 3,000 Trustpilot reviews – way above the other providers in our guide. Overall, users were impressed with the speed and helpfulness of the customer service. One summarizes their positive experience neatly: "The support has been consistently good, my signal is great, and the cost is a significant discount. Activation is easy and everything just works. Even the app is really well-designed."
US mobile uses Verizon and T-Mobile networks, two of the best and fastest networks in the US. These networks span both types of cellular technologies used in the US, which is great if you want to bring your own phone to the service. Though it does offer unlimited plans, they're expensive compared to other carriers.
The provider's value lies in its customization: you only pay for what you use. This approach can save usage-conscious customers a lot of money compared to an unlimited everything plan from a big three cell phone company. If, for example, you only want unlimited talking and texting, it costs just $8 a month. You can also always add minutes, texts, or data to your account, should your needs change.
US mobile is a great choice for students, as it offers 20% off any plan, after a 10-day trial. If your college or university is a US mobile partner, you should be able to pick up a free USM SIM card from your student services office and ask them for your school promo code.
One downside of US mobile is that you are limited when it comes to the actual selection of phones, so if you have your eye on a particular handset, you do need to check whether or not US Mobile stocks it.
---
Best cell phone provider for families
Metro by T-Mobile (formerly called MetroPCS) offers affordable prepaid wireless plans for a wide range of no-contract smartphones and devices. It uses its parent company's great high-speed network, but its prices are lower, and it has more clarity on pricing than T-Mobile. The most expensive plan costs $60 per month, and in addition to having unlimited data, it allows you to use 20GB on hotspot tethering and a 100GB Google one membership. If you don't need that much hotspot data, you can save yourself $10 by signing up for the $50 unlimited plan, which only includes 5GB of hotspot data.
What the users say
Metro by T-Mobile has a rather poor rating of 2.1 out of 5 stars on Trustpilot (it seems no network carrier rates highly online), but that is only from a very small pool of feedback. Most seriously, a user reports that their information has been breached three times without their approval, while others were frustrated that the customer service department never resolved an issue themselves, passing consumers onto the Federal Communications Commission instead.
However, its unlimited plans have a max video streaming resolution of 480p. DVD-quality streaming is fine and consumes less data than HD streaming, but it would be nice to have the higher-quality option, especially since phone screens now support high resolutions.
Don't use data? We like that Metro also has a talk and text-only plan for just $25 a month – including the usual taxes and fees. And up to five family members can combine their phone lines into a Metro by T-Mobile family plan, at an added line rate cost of $30 each.
Because it is a Mobile Virtual Network Operator (MVNO) that runs on T-Mobile's network, Metro customers sometimes experience data deprioritization to direct T-Mobile customers. If a lot of people use data on T-Mobile's network in the same place at the same time, Metro customers could see their speeds slow down, as is the same with networks like Mint Mobile.
---
Best cell phone provider for text and talk plans
Cricket Wireless is a prepaid carrier that's owned and operated by AT&T, and it uses its parent company's extensive cellular network to ensure you get reliable coverage. The prepaid provider offers plans ranging from $30 to $60 per month: a 5GB plan, a 10GB plan and two unlimited-data plans.
What the users say
Cricket Wireless has a low rating on Trustpilot, scoring an average of 1.8 out of 5 stars from 234 reviews. 74% of users give it a one-star rating and said that the main downsides are the slow and unhelpful customer service line, as well as a broken app that makes simple issues like paying bills difficult. Like other network providers listed here, most of the positive reviews are for great experiences that customers had with staff in a physical store.
Cricket is generally a good value, with prices on par with those of other carrier-owned prepaid services and much lower than the prices of similar plans on its parent network. Cricket offers group discounts for multiple lines, and the carrier often features new-customer promotions, such as discounted or free smartphones when you switch from another carrier.
The biggest downside of Cricket's service is the data-speed caps. The top unlimited plan won't cap download speeds, while all other plans cap download speeds at 8 Mbps, up to the data allotment. But overall, Cricket is one of the best choices for plan savings and great customer care. You have the option to buy a phone from Cricket or to bring your own across if it's compatible with AT&T Wireless.
While we have said that many of Cricket's user reviews were low, the majority of positive ones were from customers who'd gone into a store for help. While networks like Mint Mobile are online-only, Cricket Wireless has over 4,300 physical stores across 50 states, which is great if you want a place to sign-up or go for customer care and advice during your plan.
---
Best cell phone provider for Google Pixel users
A lot of cell phone providers try to be all things to all people, but Google Fi takes a different approach. It sets out to be the absolute best network for big families or groups like houseshares. With the ability to put up to six people on a plan, you'll make greater savings the more there are, and you can manage the whole plan from the Google Fi smartphone app.
Google Fi currently offers a Simply Unlimited Plan, Unlimited Plus (which comes with a year of free YouTube Premium), and the Pay as You Go Flexible plan, which is best if you want to only pay for the data you use. Google Fi allows you to switch plans or add people once a month – and you can pause or cancel a contract at any time.
What the users say
Out of over 200 reviews on Trustpilot, Google Fi gets a rating of 1.2 out of 5 stars, while the Google Fi app for managing your plan gets 4.4 out of 5 on the Google Play store. The biggest complaints are around the speed of Google Fi services and the poor call quality, while a few users said that they got great local coverage thanks to the fact that it combines three service providers into one.
The downside is that Google Fi is an MVNO provider, meaning it doesn't have its own network and relies on others, such as T-Mobile. While many companies do this, Google Fi takes things a step further by using multiple other networks and switching you between them depending on which gives you the best coverage at any given time. This sounds great in theory, and it is, provided you're using one of the very limited smartphones that support this feature.
If you can take full advantage of what Google is offering, you'll get a lightning-fast service with unlimited data and exceptional nationwide coverage at a very reasonable price. Fi is really designed for groups and families, meaning it offers you more built-in family protection features than other networks.
How we test cell phone providers
We've been reviewing cell phone carriers for a long time now and we know what to look for when it comes to finding the best choices on the market. We've tested all the biggest names in cell phone plans, and quite a few of the smaller companies you might not have heard of too. In the end, we've narrowed this list down to the ten best cell phone carriers out there.
When testing a cell phone provider, we look at LTE and 5G network coverage, download speeds, plan variety and flexibility, price, smartphone selection, customer service, and extras to provide comprehensive reviews of the service that you can expect from each company.
We also analyze user reviews to pull in experiences from thousands of people who have been using these cell phone providers for years to find out what people like about them, and where people think each company could improve.
Best cell phone providers: how to choose
How to choose a cell phone provider
The right cell phone provider for you depends on how you use your cell phone and your personal priorities. If you know that you want to receive in-store assistance from your provider or to be able to reach them via phone, then customer service ratings should be of paramount importance. Or, if you care more about excellent coverage all of the time, make sure to guarantee that you're signed up with a provider that has a signal absolutely everywhere.
Below you'll find key factors to think about as you browse, so you can think about how important each one is to you.
1. Cell Phone Plan Price
Your budget will help you to define the kind of providers and plans you opt for. Ballpark figures range from around $30-$60 per month for a limited data plan or $60-$90 for an unlimited plan with mobile hotspot tethering. Looking for a family plan? You should aim to spend around $150-$220 for unlimited or $115-$150 for limited data. These kinds of family plans can often yield better value overall, so do make sure to investigate them if they crop up.
2. Big Three Cell Phone Companies vs. MVNO
There's undoubtedly a hierarchy when it comes to cell phone providers, and the big three have most definitely caught your attention if you're plugged into carriers: that's Verizon Wireless, AT&T, and T-Mobile.
In essence, all other cell phone providers piggyback off of these networks for their service, so even though you might be paying Visible or Mint Mobile, you're restricted to the actual coverage of bigger providers. These smaller companies are called Mobile Virtual Network Operators (MVNO), and they can set their own prices independently of the big three, which is why you might sometimes find a cheaper deal with them.
A more affordable provider is clearly a huge benefit, especially as it means you're still accessing the often nationwide coverage of bigger providers. The downside? The big three cell companies do tend to favor their own customers ahead of MVNOs, which can lead to slower download speeds.
3. Check your area's cell phone network coverage and service
Always check that your area is covered when it comes to your new cell phone provider, even if you're choosing one of the best-performing networks like Verizon.
Doug King, director of business development at RootMetrics, stressed the importance of looking beyond simple coverage: "Consumers need to understand not just how fast a network is in terms of uplink and downlinks, but it is critical to look at how reliable a network is based on its ability to initially connect and stay connected."
Wondering how to check? All providers tend to have their own coverage maps on their websites, but we would also recommend RootMetrics and OpenSignal for further insights and comparability into performance.
4. Shop cell phone companies, deals and the features they offer
It's no secret that competition between cell phone providers is extremely fierce, which is why shopping around before you make your final decision is crucial. Providers will seek to outcompete each other when it comes to things like unlimited data, so comparing prices is essential. Also bear in mind that each company's idea of 'unlimited data' can vary, and there is probably an upper limit you need to be aware of.
Best cell phone providers: FAQs
Do you need unlimited data?
Every year, more people get smartphones, smartphones get smarter and, no surprise, we use more data. Most cell phone companies push their high-priced unlimited data plans, but most people don't use enough data to necessitate the extra cost.
A few years ago, the average American used 5.1GB of mobile data per month, but that has increased with more and more streaming and video content coming online. Some use much more, but most people only need about 10 to 20GB, accounting for Wi-Fi use.
To find out how much data you need, track your data usage for a few months using your online account through your carrier's website. If you have a family plan, do this for everyone on the account, as some plans count your data in aggregate, while others count data per phone line. If you use less than 10GB per line on average, you can probably find a better deal that fits your needs.
If you often use your data plan to stream content, especially at high resolutions, you probably need an unlimited plan, as streaming applications are notorious data hogs. But if you only use slightly more data each month than your carrier's next best data plan, you may be able to shave off that excess by turning off background app refresh, setting lesser-used applications to Wi-Fi only and using your default viewing and listening quality to conserve data.
You can also turn off Wi-Fi assist for iPhones and background data usage for Android, use free public Wi-Fi and disable video autoplay on Facebook, Instagram and Twitter.