Who doesn't love a bargain? I certainly do – but I can still feel an amount of 'deal fatigue' when it comes to large shopping events such as Amazon Prime Day. There's something about being confronted with an endless wall of deals that makes the whole thing overwhelming, making it far too easy to be sucked into buying products that I originally had no particular interest in.
However, I've come up with the perfect strategy to stop myself from over-consuming this year's Amazon Prime Day deals. I've created a wishlist of the products that I want to buy and I've promised myself that I won't deviate from this list.
Not only does this mean that I'll be less tempted by other products, but I'll also be less likely to even come across them. This list will ensure that I'll head into Amazon Prime Day with a purpose, specifically searching for a product rather than mindlessly scrolling through the thousands of deals that have already flooded the site.
If you're keen to avoid over-consumption this Amazon Prime Day, why not create a wishlist of your own before you head over to Amazon itself. You'll still enjoy the thrill of seeking out a great deal, but you won't wake up the next day with a shopping hangover filled with regret.
My Amazon Prime Day wishlist
1. Laptop stand
This is actually a product that I already bought the day before Prime Day officially began, as I've been perching my laptop on a stack of magazines for far too long. While I've been well aware of the ergonomic need for a laptop stand for a few years, I just couldn't bring myself to invest in one of the metal monstrosities that are often on offer. However, when I saw this stylish SAMDI laptop stand on sale, I knew that it was finally time to give my desk a makeover.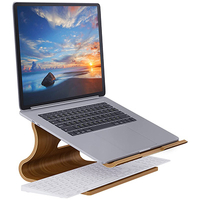 SAMDI laptop stand | was $65.99 | now $48.99
Save $17 Featuring built-in breathing slots to help circulate air and cool your laptop, this laptop stand from SAMDI combines ergonomics and style. The cutout at the back is perfect for organizing cables and charging cords, while the wooden design will complement even the most stylish home office.
2. Robot vacuum
Any fellow dog owners will likely understand why this particular product is on my wishlist! With a long-haired border collie in the house, constant vacuuming is the name of the game. A robot vacuum is the perfect product to save me oodles of time and keep my floors free from the clouds of dog hair that often haunt it.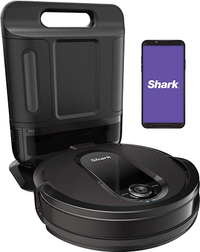 Shark IQ Robot Vacuum | was $549.99 | now $387
Make long hair, pet hair and dirt disappear with this highly-rated robot vacuum cleaner. The bagless, self-emptying base can store up to 45 days worth of dirt, while nifty voice control is possible with Google Assistant or Amazon Alexa.
3. Steam mop
Along the same lines, I've also been hankering after a steam mop for a long time. With a dog that loves launching herself into the stinkiest patches of mud that she can find, mopping my kitchen floor feels like a Sisyphean task that will never end. However, a steam mop would certainly make it easier (and provide much more cleaning power than my manual mop does now).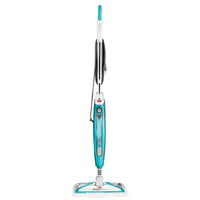 PowerFresh Steam Mop | was $64.99 | now $39.99
This 2-in-1 steam mop works as both a floor mop and a handheld steam, enabling users to clean multiple types of hard surfaces. Plus, the chemical-free nature of the product means that it's safe to use around kids and pets. The steam is ready in just 30 seconds and this mop provides steam-on-demand triggers so you can control the amount of steam you use.
4. Air purifier
As someone that suffers with hayfever during the summer months, an air purifier has been on my to-buy list for a few years now. While I can't control how much pollen enters my system when I'm outside, being able to reduce it within my home will go a long way to reducing my symptoms and helping me sleep better at night!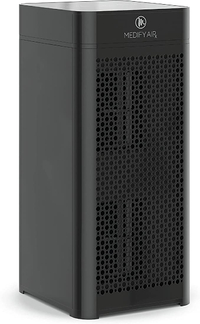 Medify MA-40 Air Purifier | was $349 | now $188.99
Thanks to its 3-stage filter design, this purifier can remove 99.9% of harmful particles, as well as reduce odors, pollen and dust for a cleaner, clearer home environment. It's hard to get excited about an air purifier, but we love the idea of near silent operation at the lowest setting, and a sleep mode with dimmed lighting that means you'll be able to doze off soundly while it does its thing.
5. Coffee machine
With my current coffee machine looking a little worse for wear, I've been thinking about investing in a new machine for a while. It's hard to think of an appliance that gets more use, so I've been considering upgrading from the current Nespresso machine I have to something a little more fancy…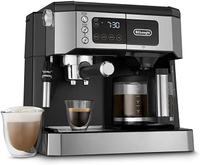 De'Longhi Coffee Maker & Espresso Machine | was $389.95 | now $289.95
On some days it really does feel like you need 10 cups of coffee to get going, which is exactly the capacity you'll get from this stunning all-in-one coffee maker, espresso machine and milk frother. Get barista-quality coffee at home, and wake up to the smell of a freshly brewed cup o' joe with the smart digital timer.
Discover more Amazon Prime Day deals…