The best Black Friday vacuum deals are right here for you to enjoy. By that we mean we've compiled a list so you can easily find the right model for you, to save you the most money, and to get the best end result in your clean and tidy home. Unless you're thinking of investing in a robot vacuum, you will still have to vacuum yourself – but we're doing as much of the leg work as we can for you.
There are several types of vacuums out there, so you may want to check out the best handheld vacuum cleaners and the best deep-clean vacuum cleaners before you start browsing the Black Friday deals below.
Depending on the space you need to cover, a cordless model may do the job just fine. In recent years, the battery runtime on many models has jumped up to near an hour on a single charge, making these a viable option even for larger properties. While corded vacuums are generally the most powerful, now the more premium battery-powered vacuums also offer more than enough suction power to leave your house sparkling.
So without further ado, below are the very best Black Friday vacuum deals, so you can find the floor cleaning partner to suit your exact needs.
Black Friday Vacuum deals
Vacuum deals
We've searched the web to bring you the best vacuum deals so that you can easily find a floorcare appliance that works for you. Whether you're set on purchasing a robot model or you're on the market for a classic upright vacuum, there are plenty of great deals to suit your needs and budget. With Black Friday discounts on the horizon, we'll be keeping this page updated regularly so make sure to check back.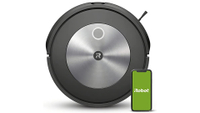 iRobot® Roomba® j7 (7150) Robot Vacuum | was $599.99, now $349
Robot vacuums don't get cleverer than this - the Roomba j7 avoids items in its path, adapting entirely to the blueprint of your home to ensure it gets the best clean. Schedule everything from the app, whether in or outside your home, and create personalized cleaning schedules for pet-hair maintenance or allergy season so that your floors are left completely dirt-free.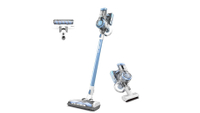 Tineco A11 Tango Cordless Vacuum | was $399.99, now $299.99
House full of pet hair thanks to your furry friend? This Tineco cordless vacuum has a 120W suction power and a 450W motor that makes light work of daily chores. It also has a 40-minute uninterrupted run time so you can easily clean the whole house without needing to recharge. For those looking for a versatile device, this choice converts to a handheld vac which is great for hard-to-reach corners.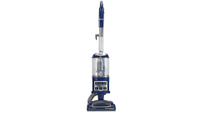 Shark NV360 Upright Vacuum | was $219.99, now $159.99
Featuring a powerful suction and swivel steering, this upright vacuum from Shark is easy to maneuver and will lift embedded dirt. It also has a HEPA filter that traps dust inside the vacuum, making it a great choice for those with allergies. The detachable pod also makes it all the handy for cleaning crevices, upholstery, stairs, and more.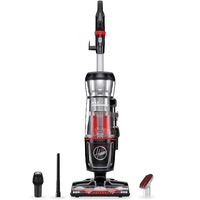 Hoover Max Life Pro | was $209.99, now $166.85 at Amazon
This is the go-to vacuum for anyone that has to deal with pet hair. This powerful upright corded vacuum has a wide range of multi-purpose pet hair tools to stop clogging and now features a 25% stronger suction motor. You also get a carbon filter which keeps your floors as well as your vacuum smelling fresh, despite dealing with less-than fresh smelling pet hair and beyond.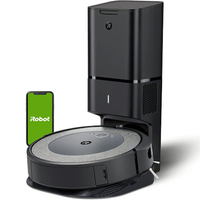 iRobot Roomba i3+ EVO (3550) | was $549.99, now $448.9 at Amazon
This smart robot vacuum cleaner is not only one of the best models from one of the leading brands but it's also packing in the much-loved self-emptying skill. That means this will go for far longer than other robot vacuums - up to 60 days - before you need to get involved by emptying the machine. Everything is backed by a smart app for intricate controls, Alexa voice activation, powerful suction, focused area cleaning, and it tackles pet hair with ease thanks to multi-surface rubber brushes.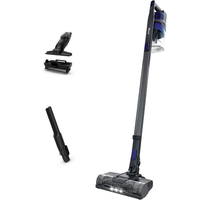 Shark IX141 Pet Cordless Stick Vacuum | was $259.99, now $199.99 at Amazon
This super lightweight battery-powered vacuum is made for quick and easy cleaning. That is ideal for pet hair where you may need to zip round the home more than once a day. Get up to 40 minutes of runtime with powerful suction in a low-profile design that makes getting into all areas easy. This also doubles as a hand vacuum by changing out the nozzle attachment and there are even LED headlights to help clean those darker, hard to reach areas thoroughly.
Cheap vacuums
Looking for a vacuum that sits on the cheaper side but doesn't compromise on quality? We've put together a handful of our favorite vacuums that balance some of the best features with a friendly price tag. Explore our roundup of the products and their features below.
Searching for a sturdy upright vacuum that comes with every attachment? Look no further. The Hoover MAXLife Elite Swivel XL Pet Vacuum Cleaner comes with tools to help you access every corner and crevice around your home so that there's no built-up dirt left in tricky areas. Usually available for under $200, this vacuum provides ample power for the price tag with a 25% stronger motor.
This model will be an exceptionally good choice for those with pets, as it includes multi-purpose tools that will successfully dislodge deeply embedded hair without damaging the machine. A carbon filter also acts as pet-odor prevention technology, so your floors and vacuum will be left free of foul smells. For those wanting to make their cleaning routine quicker and easier, the XL dirt cup will be particularly appealing as it will result in less frequent trips to the trash can.
Stick vacuums are popular choices for small and large homes alike. The smaller size makes them convenient to store in cupboards or even subtly in the corner of a room, while the agile shape makes them quick to navigate around the house. What's more, this Black + Decker cordless vacuum easily converts to a handheld design which makes it easy to clean the interior of a car and tricky areas of the home such as stairs.
Usability is at the forefront of this vacuum. The angled floorhead maneuvers seamlessly over hard surfaces, area rugs, and carpets, making it simpler to clean without interruptions. It also has a one-touch 0.65L dustbin on the front of the device which is removable within seconds, so you can quickly empty it as you go.
Looking to level up the tech in your home? Robot vacuums are a surefire way to make your home work for you and to make your daily life easier in the process. These types of vacuums can be notoriously expensive, which is why we love this Anker model. The sleek, reflective black design will instantly look good in any room, while the slimline shape makes it subtle and convenient to clean under furniture.
It cleans for up to 100 minutes and has a quiet setting that is no louder than a microwave, so it won't cause any noise disruption to yourself or your neighbors. It also has some premium features such as an infrared sensor for evading obstacles and drop-sensing technology to avoid falls so you can allow it to clean with peace of mind that no accidents will happen.
If you're looking for an upright vacuum from a reputable brand, this Shark option is a no-brainer. It will be a great all-rounder choice that will adequately clean carpets, floors, and area rugs thanks to the multi-surface powerful suction. It also has anti-allergen complete seal technology, using a HEPA filter to trap dust inside the vacuum - ideal for those with pet hair allergies or those simply wanting a cleaner home environment.
The brush-roll shut-off makes it smooth to transition from deep-pile carpet cleaning to hard floors, while swivel steering will help you navigate your home seamlessly. It also has a detachable pod and nozzle for reaching under furniture or cleaning upholstery, making the affordable price even more appealing. Those with larger properties or even those wanting to reduce time spent on chores will enjoy the 0.9L dust capacity, which is also quick to remove and empty.
Vacuums can easily set you back a couple of hundred dollars, which is why we wanted to include an option that usually comes in at under $50 for anyone with a smaller budget. What this machine lacks in price makes up for in functions, as it has everything you could want for in a handy stick vacuum.
The powerful suction makes it easy to use for quick clean-ups both on hard floors and thicker carpets, even when transitioning across different surfaces. It's also incredibly versatile, offering even more value for money, thanks to the detachable nature which means you can convert it into a stick, handle, and stair vacuum. The crevice tool also makes it simpler to clean tighter corners of the home as well as furniture. For this price, we don't think you can go wrong with this model, and while the blue appearance may not be to everyone's taste, it will certainly clean up well.
What to look for in a vacuum cleaner
The first thing you'll need to decide is what type of vacuum you are going to need. If you want pure power and space coverage then a plug-in upright vacuum might be for you. These offer the most suction and don't require you to stop ever for a recharge. The downside is that they can be heavy and mean you need to think about that cable and plugging in again between rooms.
Cordless battery vacuums are now better than ever with more than enough suction for most needs and run times of up to an hour on a charge. These are usually light, without that cord worry, and use adaptive heads which can be changed to work across different floor types.
Then there are robot vacuums which can take all the work out of cleaning for you. These can zip about your home when you're asleep or out, so you return to a perfect clean place. The reality is that some do need the chamber emptied regularly and, in the case of homes with pets, the roller cleaned of hair blockages. But for a little and often clean, these are ideal for home that have the space to suit a robot vacuum – by that we mean not too many stairs or large doorway bumps.