Looking to make the most of the forthcoming sales season? We've got just the thing for you: tips on how to get Amazon credit ahead of Prime Day (and Black Friday, which follows shortly after). By our calculations, we reckon you can get between $50-60 in Amazon credit before Prime Day begins on Tuesday October 13, just by doing things that you may already be doing anyway. While this credit doesn't come entirely for free, you'll still be saving a whole lot of money, and can definitely put your credit towards a real great deal during Prime Day itself.
If you're planning to start your holiday shopping early this year, which is something many experts are recommending, then the Amazon Prime Day deals 2020 are a great place to start. Below, we've compiled a list of tips and hacks that show you how to get Amazon credit ahead of Prime Day, for very little effort on your part.
1. Sign up for a free Amazon Prime 30-day trial, using Alexa
This will earn you: $5 in credit
This one is easy, although it does rely on you not currently having an Amazon Prime account. If you've already signed up... sorry, cross this one off your list. According to RepricerExpress almost one in three Americans already have a Prime account, so this is going to apply to a whole bunch of people. For those without, it's worth noting that you need a Prime account to take part in Prime Day's deals, so you should at least sign-up for the free 30-day trial. And do so with Alexa.
If you own an Echo device, you can simply ask Alexa to sign-up to Amazon Prime (any voice command using this phrase should do it). Alexa will then take you through the process of setting up your Prime Membership, and - once you've completed the process - your Amazon account will be credited with $5. Not bad.
Don't forget that you can cancel your Prime Membership at any time during the 30-day free trial period, so if you don't want to keep it, set yourself a reminder to stop the trial after Prime Day has finished on October 14.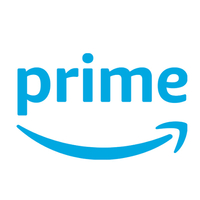 Amazon Prime 30-day Free Trial
You need Amazon Prime to take part in Prime Day. If you'd rather not use Alexa to do it, sign up for Amazon Prime right here.
---
2. Buy from a small business on Amazon before Prime Day
This will earn you: $10 in credit
Amazon is currently running a promotion that is aimed to support small businesses that sell through the site. Spend $10 or more at a selected small business at Amazon, and you'll get $10 in credit to spend on, or after, Prime Day. It's a real gimme here - you're supporting a smaller business that may have struggled during COVID shutdown, and you're getting $10 credit in your account. You'll be getting something lovely from the small business too, so you're all kinds of winning.
Here's a link to Amazon's small business promotion. It runs from now until October 12, the day before Prime Day, so you'll need to shop soon to get the credit in your account.
---
3. Spend $10 at Amazon's selected physical stores
This will earn you: $10 in credit per store (maximum of $30 total)
Did you know that Amazon owns a bunch of physical stores, and has pop-ups that appear in cities throughout the US? Well, it does, and if you spend money at some of these stores ahead of Prime Day, you'll get $10 credited to your Amazon account.
If you shop at Amazon Pop Up, Amazon Books, or Amazon 4-Star stores, and spend $10 then you'll get a credit of $10 to your account. You can only use these promotions once ahead of Prime Day, so the maximum you can earn here is $30. You will need to be a Prime Member to get these credits, so sign up for that first.
Check out details of the promotion here. All you need to do is spend, wait for the email confirmation from Amazon, and claim the $10 reward against your (now growing) account.
---
4. Sign-up for an Amazon Credit Card
This will earn you: $50-100 in credit
Ok, this is a biggie, but obviously you do get a credit card from it, which is quite a commitment. However, if you were already looking to sign up for a credit card, then you can win big by getting one from Amazon. This credit will come in the form of a gift card when you get approval, and there are two types of card to sign up for.
The first is the Amazon Rewards Visa Card, which gets you $50 in credit. This sees you getting 3% cashback on purchases at Amazon and Whole Food stores nationwide. You'll also get 2% cashback on gas station purchases, restaurants, and drugstores. You'll then get 1% cashback on any other purchases. This seems like a pretty great deal already, but there is a superior option.
The Amazon Prime Rewards Visa Card gets you a $100 credit when you're approved. Here you earn 5% cashback on Amazon and Whole Food purchases, the same benefits on gas, restaurants, and drugstores, and 1% on other shopping. You'll also get up to 20% back on promotional products that rotate on Amazon.com. That's good value.
We would not advise you to sign up for any credit card unless you fully understand the fees and conditions of the card, and the impact on your credit score. You can however, learn more about (and sign up for) the Amazon Credit Cards here.
---
5. Shop at Whole Foods
This will earn you: $10 in credit
Amazon owns Whole Foods, so there are often promotions between the two. From now until Prime Day on October 13 you can earn $10 in credit from shopping at Whole Foods and spending - again - at least $10 on produce. That's pretty easy at Whole Foods. You will need to be an existing Prime Member to take advantage of this promotion.
You can either shop via the Whole Foods store via Amazon.com, making sure you spend your $10 on items listed as being 'Sold via Whole Foods' on the product page. Or you can shop at any of the stores, and scan your Prime Membership details when you get to checkout.
Check out Amazon's Whole Foods promotion and details here.
---
Now THAT is how to get credit at Amazon before Prime Day
Obviously, you don't get much for free here, but many of the above promotions will likely fit in with your shopping habits anyway. The Credit Card is probably the toughest credit to earn and, again, we'd advise you to really think about what you're doing before you sign up.
However, if you maximize your benefits, you could get $155 to spend on Prime Day, for very little effort on your part. That's a great way to start the shopping season. If you're looking for great deals we have guides to the best Amazon Prime Day Instant Pot deals, the best Amazon Prime Day fitbit deals, and the best Amazon Prime Day Nintendo Switch deals.