If you missed out on Amazon Prime Day deals, you're probably not the only one. While these deals are known for being some of the best of the year, summer is prime time for massive savings on anything from electronics to appliances to toys. And if you're willing to compromise on some popular name-brand items, you can get a away with paying just as little - and perhaps even less - for some fantastic items from brands that aren't as well-known. Summer shopping is only getting sweeter with some hidden deals from retailers like Best Buy.
One of those items? This Insignia 6-Quart multi-function pressure cooker. While it's not the much-coveted Instant Pot, it is essentially the same appliance: it has all the same functions as the Instant Pot of the same size and caliber, and, according to customers, it works just as well. Buy from Best Buy right now, and you'll save a whopping $60 off a normally $100 pressure cooker. That's over half off! Want a larger size? The Insignia 8-Quart pressure cooker is just $20 more - still a bargain price, if you ask us!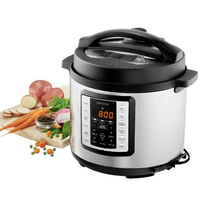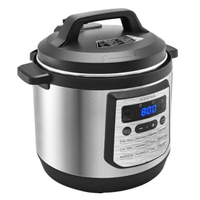 If you needed another reason to invest in a pressure cooker right now, it makes a thoughtful and relatively affordable gift for just about anyone in your life. Students heading to college would benefit greatly from an appliance that makes hot meals fast, especially those who still need to learn how to cook. And with the fall and winter seasons fast approaching, you can prepare for all the recipes you're going to want to test out. And who needs a reason to treat themselves? If you've been longing for a pressure cooker, dropping little more than $40 is well worth it. There's a really good reason why everyone has fallen in love with the pressure cooker, and this Insignia's price only adds to the appeal!
Related: