As a features editor for a homes-focused website and someone that used to work as a copywriter for a large kitchen retailer, I've not only written plenty of kitchen product tutorials and features, but I've also spent countless hours sourcing the most inspirational and practical products. This means that I'm well-placed to find the best Amazon Prime Day kitchen deals this year.
There are so many gadgets out there, so sifting through all of the high-tech cooking tools can get pretty tricky - especially when you factor in Amazon Prime Day deals that are designed to pull you in. This is why I've put together a list of the best Amazon Prime Day buys that are guaranteed to add style and function to your kitchen, as well as scoring you a bargain.
While the sheer volume of promotions means I could easily furnish every room of my house, my personal Amazon Prime Day wishlist is focused on upgrading my cooking and cleaning appliances with the most stylish and function-first choices - including chic coffee machines, air fryers, and speedy steam mops.
Amazon Prime Day kitchen deals
1. Coffee machine
A surefire way to ensure that you're getting plenty of bang for your buck is by choosing a product you will use every day - and who can get through the morning without coffee?
Chic, European-inspired machines really do feel like a luxury, so why not take advantage of Amazon Prime Day to treat yourself to an appliance that wouldn't ordinarily be within your budget. I'm on the lookout for one that can create a range of different barista-style drinks, from espressos to cappuccinos, so that every part of my day is sufficiently caffeine–fueled.
Picking an aesthetically pleasing coffee maker is also important to me, as this is an appliance that will sit out in plain sight on a countertop. Luckily, Amazon has plenty of sleek modern designs and vintage styles to choose from.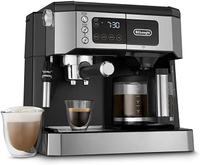 De'Longhi Coffee Maker & Espresso Machine | was $389.95 | now $266.73
On some days it really does feel like you need 10 cups of coffee to get going, which is exactly the capacity you'll get from this stunning all-in-one coffee maker, espresso machine and milk frother. Get barista quality coffee at home, and wake up to the smell of a freshly brewed cup o' joe with the smart digital timer.
2. Air fryer
An air fryer has been on my to-buy list for months after watching countless viral videos of quick and healthy recipe ideas. As I'll soon be moving to a new flat, I'm also keen to find a choice with plenty of different functions, as this will save much-needed counter space.
Air fryers are designed to cut down on the amount of oil used, which is great for making healthier choices - and with most food taking mere minutes to cook this way, dinner can be dished up in no time. So, for saving time after work and upgrading my working lunches, this is one Prime Day buy that is firmly in my basket.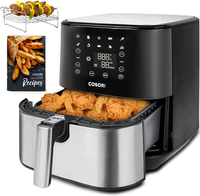 COSORI Air Fryer Oven | was $129.99 | now $104.48
You get 11 functions for your money with this top-rated air fryer from COSORI. Great for cutting down cooking times and hugely reducing the amount of oil you need to use, this appliance is an absolute no-brainer at this price.
3. Steam mop
This might not be the most glamorous kitchen buy, but it's still an important one nonetheless. Kitchens tend to feature hard floors, which benefit from frequent cleaning to keep them free from scratches, dirty grout, and dust. This is even more crucial around food prep areas, as hygiene is key. The heat generated from a steam cleaner will kill germs and quickly disinfect the surface.
As well as being a kitchen savior, most steam mops are relatively lightweight so can be used around the home, making it a worthwhile purchase that will fast become your hardest working device. I already know this will be a lifesaver in my open-plan kitchen diner.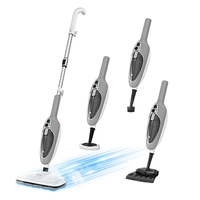 GorFanty Steam Mop | was $119.99 | now $94.99
Featuring multiple attachments, this steam cleaner from GorFanty will be handy for many areas around the home. With high temperature cleaning (up to 230 degrees Fahrenheit) and a 20ft ultra-long cord, it has never been easier to keep every inch of a kitchen hygienic. What's more, it now has $30 off.
4. Blender
Blenders are a great way to help yourself consume more fruit and veg, which is why it has landed in my Amazon Prime Day basket. I'm planning on enhancing my morning commutes with fresh smoothies, so I've got my eye on smaller options that allow you to blend directly into the bottle (saving time on washing up is always a plus!). However, the larger styles would be great for entertaining, whether you're creating green juices, ice cream, or daiquiris, they're sure to be a crowd-pleaser and a product you always turn to.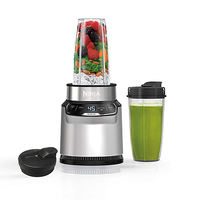 Ninja BN401 blender | was $99.99 | now $75.99
If you're looking for a blender that will make creating smoothies quick and simple, then this Ninja choice with $25 off is a great option. The compact style will sit subtly in kitchens large or small, and the detachable bottle makes it easy to take on-the-go.
5. Sparkling water maker
Amazon Prime Day is the ultimate excuse to treat yourself to something a little bit frivolous, and a sparkling water maker certainly fits that bill for me. While it's a luxury product, soda drinkers such as myself will find that the cost (especially with a discount) will easily offset itself over time.
Soda makers are an instantly attractive addition to any kitchen counter, featuring a sleek upright bottle system that come in many different colors and metals. They're also great for hosting, as you can mix up the exact drink your guest wants.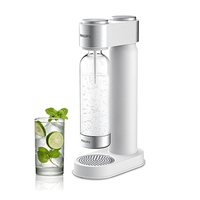 Philips Sparkling Water Maker | was $69.99 | now $55.99
Enjoy sparkling water at the press of a button with this Philips choice that has 20% off. The sleek and stylish design makes it a talking point in any kitchen and with a clear carbonating bottle included, it is easy to carry throughout the day.
Discover more Amazon Prime Day deals…