You'll need to act fast to avoid missing out, but right now you can pick up this stunning Black Friday deal, snapping up this 2019 MacBook Air for just $779. That's a huge saving of $320 of the list price of $1,079.
The new MacBook Air sports a sleek new design, a built-in Touch ID sensor and a high resolution Retina display. The slight snag though is if you want to take advantage of this cracking deal, you'll have head down to your local Micro Center, but for this excellent saving, we reckon it's worth the extra effort.
Don't worry if you haven't got a Micro Center near you (or you're still full of turkey from Thursday), there are still some great MacBook deals to be found this Black Friday this weekend that can be yours with a simple click. Scroll down to see the best online MacBook deals.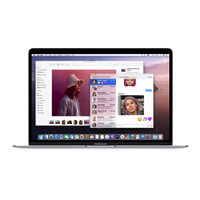 MacBook Air 2019: $1,099 $779 at Micro Center
Save $320 - The MacBook Air 2019 is packed with a fanless Intel Core processor, 8GB of RAM and one of the fastest SSDs, all in one of the most beautful laptop chassis on the market today. And, for just $779, it makes for one hell of a Black Friday deal.

The latest 2019 MacBook Air is designed for everyday computing tasks, so perfect for checking email or surfing the web, while it's powerful enough for some image editing work as well. That's not forgetting the stunning Retina display.
One thing we're not big fans of is what's known as the Butterfly keyboard - it can be a bit temperamental, but at least Apple will replace it if anything bad happens. However, the discounted $779 pricetag still makes this a great buy and is the perfect laptop if you're looking for a sleek laptop for school or home. You really can't go wrong here.
Not everyone lives near a Micro Center, but as we touched on a little earlier, there are still plenty of awesome Black Friday Mac deals available right now. Take a look at our top picks below: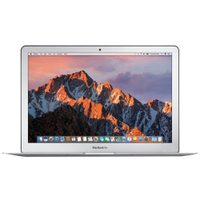 MacBook Air 2017: $999 $699 at Amazon
Save $300 - The 2017 MacBook Air is the most affordable way to break into the macOS ecosystem, and this Black Friday deal makes this now even cheaper than ever. It may be an older design, but the features are still pretty strong, while you can't really argue at this price either.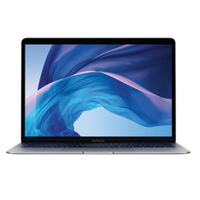 MacBook Air 2019: $1099 $899 at B&H
Save $200 - You can save $200 on a new MacBook Air. Not quite as impressive as the Micro Center saving, but it's still a great deal. Featuring a 13.3-inch display as well as 128GB of internal storage, it runs on a Intel Core i5 with 8GB of RAM.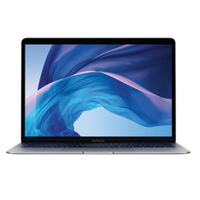 Apple MacBook Air 2019 Intel Core i5, 8GB RAM, 128GB: $1,099.99 $899.99 at Best Buy
Save $200 - Save a very tempting $200 off the price of this year's MacBook Air. If you want the latest version of Apple's thin and light laptop, this is a top choice that knocks the price down to just $900.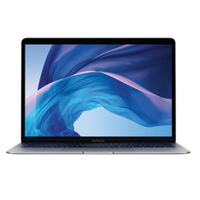 MacBook Air 2019 (256GB): $1299 $1099 at B&H
Save $200 - This deal will help you get more storage from a MacBook Air at the same price as a lower-storage model. This gets you 256GB of storage in an Intel Core i5-powered model with 8GB of RAM.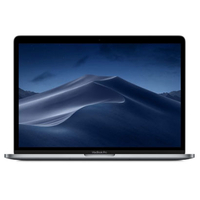 Apple MacBook Pro 13-inch Intel Core i5, 8GB RAM, 256GB: $1,499.99 $1,299.99 at Best Buy
Save $200 - Best Buy has cut $200 off the price of the 2019 model of the 13-inch MacBook Pro. With an Intel Core i5 processor, 8GB RAM and 256GB storage, this is a brilliantly powerful – yet portable – MacBook.