Babbel was first launched 13 years ago in Germany. It's now an established language learning app, with lessons in 14 different languages from across the world. Compared to Rosetta Stone's 24 languages and Duolingo's 38, this may seem like small fry, but the usual suspects are covered (French, German, Spanish, etc.) as well as Indonesian, Portuguese, Russian and Polish.
We think it's one of the best learn Spanish online courses currently available, and we also rate it as one of the best learn French online apps. This is largely down to its clean interface, bite-size lessons, and on-the-go approach to learning.
For the purposes of this review, we tested out both the app version and the desktop interface, concentrating on the French and Spanish-based lessons.
Babbel review: Course content
When you sign up and download the app, you're asked a few questions so your level of proficiency in the language is ascertained, as well as your reasons for taking on the challenge – whether it be learning for a trip, for school, for fun, or to connect with family.
Once we admitted how much French we knew (not much), we were taken to the Newcomer - Course 1 set of lessons, which would see us 'learn how to greet others and introduce yourself' over nine bite-sized lessons, with opportunities to review our learning.
Each course then seemed to consist of between eight to 12 lessons with specific themes and targets. Course 2's aim is to teach beginners to 'talk about nationality and language', before going on to use numbers and 'order at a bar' language in the third course.
Babbel review: Teaching format
The app uses a mix of straightforward lessons, where you're presented with vocabulary, grammar rules and pronunciation, then tests your learning through a series of interactive quizzes. This knowledge is then refreshed via the 'review' tab on your app, which prompts you to revisit old vocabulary and check you've memorized it properly.
As we were testing out the beginner lessons, a lot of the classes focused on simple words (such as 'hola' and 'sí) and practising their pronunciation. The words were presented on the screen, alongside their English counterparts, and a simple push on the interactive page element prompted the AI to pronounce the word.
To cement this learning, we were then tasked with matching translations in a straightforward quiz. This was followed by a short example of how the words would be used in a conversation, and we had to type out the correct conversational responses – this format means that even though the focus for beginners is on individual words, the student is already picking up on a selection of full sentences.
Grammatical lessons come after these simple vocab classes, but they're gently integrated so don't feel overwhelming.
You're given the option to test out your pronunciation in the lessons, using your smartphone or laptop speaker. We found that the AI was actually surprisingly accurate at picking up when we made a mistake, so it's a useful tool for perfecting your accent (although we also appreciate the option to forego the pronunciation exercises, for when you're using the app in a public space.)
Alongside the laid out lessons, there's the opportunity to go over what you've just learned. In fact, you get regular notifications reminding you there are 'new Spanish items ready for you to review', which can help push you to return to the app after a break. These 'review' items are mostly straightforward vocabulary, so by regularly heading to your personalized 'review' tab you can test your learning and memorize the words you've learned so far.
One of our favourite things about the approach to teaching here is that it covers all the main elements of learning a new language: speech, spelling and grammar. It's a comprehensive method, but it doesn't feel overwhelming as you're guided through the process by an English-language interface.
---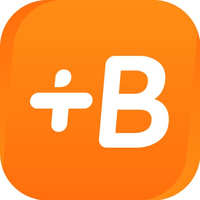 Check out all languages available on Babbel
This handy little app is perfect for anyone who wants to slot in language learning around a busy schedule. Bite-size lessons keep you interested, while extra little features like stories, games and podcasts make the subscription fee well worth it. There's currently a seven day free trial period available for new users.
Babbel review: Using the app
The Babbel app is extremely easy to navigate around with the opportunity to take your preferred pace with lessons - we opted for about ten or 15 minutes a day, which usually covered at least one lesson and a review session. You'll be given prompts when you first download the app to set your own learning goals in terms of time and frequency, with the option to add in specific periods of the day you'd like to dedicate to learning.
Your learning journey is set out like a timeline which moves up as you progress through the lessons. If you ever come off the app, or take a break mid-lesson, you can easily return to where you left off.
For more information on your progression, you can simply click through to your profile where you can track your recent activity and achievements, as well as setting yourself goals for the week ahead.
Babbel review: Cost
Babbel has a three tier pricing structure, which gets cheaper per month, the longer you commit to your learning. Pay for a month and learners will pay out $13.95, while for a three month period the cost is $29.85 (which works out at $9.95 per month) and for a six month subscription it's $50.70 ($8.45 per month.) Commit to an annual subscription and you'll pay a one-off fee of $83.40, which really means you're paying $6.95 per month.
However, the only way to pay on a monthly basis is if you get the more expensive $13.95 option. We recommend you take advantage of the seven day free trial period before committing to a subscription.
Babbel review: Additional tools and features
As a Babbel subscriber you are given the opportunity to try out the Babbel Live classes - you get a couple of lessons for free, before you have to pay for this feature in addition to your basic subscription.
The Live classes give you the chance to further your learning by taking part in a face-to-face online class with a tutor and no more than six other pupils. You can choose from a variety of times and subjects, depending on your level of proficiency. Subscriptions for this feature cost anywhere between $30 and $290, depending on how many classes you have (for comparison, Preply, a language tutoring platform, costs anywhere from $4 - $40 for an hour-long session.)
There are some neat free features included in the basic subscription package, such as podcasts and short stories, which are curated to be appropriate to your level of learning. You can find these under the 'Discover' tab.
Clicking onto 'culture bites' will give you interesting facts about Spain and its people. There are also three different mini-games available in this tab, which offer a fun way to break up your learning practice.
Babbel review: Is it worth it?
If you are determined to learn the language, Babbel offers more than its money's worth - as long as you make use of all the extras and fully immerse yourself in the experience. The lesson format can be a bit repetitive, but if you're only committing a few minutes a day then you probably won't notice.
Similar to other products like Duolingo, the pace is as fast as you want to take it, with lessons kept short. However, unlike Duolingo, which is free, Babbel users are given the chance to review their learning after each lesson, while Duolingo tests you after every four lessons.
Without doubt, this is a good quality product which has been honed over Babbel's years of being in the industry. You can see how efforts are made to make sure the student is given the correct lessons to make their level of learning worthwhile, whether they are a beginner or slightly more advanced.
Any age group would find Babbel useful with the ability to choose to learn online or via the app, or a combination of the two.