We've rounded up the best gay dating apps available in 2023, to make it easier for you to meet other LGBTQ+ people. These platforms have come into their own over the past year; while it's been harder than ever to meet people in-person, this technology has made it easier to form new digital bonds.
While you can pretty much use any of the best online dating sites and apps to find suitable partners, we think that the below options make it easier to match with people who fit your criteria. Even though some of our picks are generalist dating sites, they have a good pool of LGBTQ+ people to chat with and meet.
A lot of the best gay dating apps now incorporate some kind of video chat function, so you can have a convo to see if you have chemistry with your match before you meet up in person. Plenty of them are also reasonably priced, or completely free, although we did find that the paid-for platforms offered more useful features and tools.
If you're aged 50 and over, you may want to also have a look through our guide to the best senior dating sites. There are plenty of platforms there which we haven't included in this particular guide, which still offer you the chance to connect with LGBTQ+ singles aged 50 and above.
---
1. OkCupid: Best dating site for all orientations
Why you can trust Top Ten Reviews Our expert reviewers spend hours testing and comparing products and services so you can choose the best for you. Find out more about how we test.
With 20 orientation options and 22 gender options available for members, OkCupid is an incredibly inclusive dating app that will suit lesbian, gay, bisexual, trans, and pansexual users perfectly. OkCupid has recently gone through a major rebranding, and the company has made sure to advertise the fact that it is all-inclusive: it's not just for cis or straight people, and the LGBTQ+ community is prominently represented in its new ads.
Because OkCupid isn't specifically made for the LGBTQ+ community, many people may feel uncomfortable dating in a space that doesn't address their particular preferences. However, you can choose your pronouns on your account and also set preferences for who you'd like to meet. There are plenty of heterosexual users on OkCupid, but the app offers an "I don't want to see or be seen by straight people" option, so you can steer clear if you want.
We've also included options for lesbian and gay dating sites below, but as a catchall, OkCupid is a good choice.
---
2. HER: Best dating app for gay and queer women
One new dating scene app caters specifically to queer women. HER, available for free in both the Apple App Store and Google Play, serves as a place where female-identified and non-binary people can connect to find both friends and dates.
You can sign up using your Facebook or Instagram account and swipe through profiles to find people in your area. The app is also a place to coordinate and find queer events like parties and meetups.
User profiles show you photos, names, a person's sexual preference and physical attributes. Much like Tinder, once you match with a person, you can chat in the app's messaging component.
There's also a user feed feature in the app that's similar to Facebook. Along with a dating profile, users post information about their day-to-day lives, likes and dislikes. One of the app's most unique features is its "relationship mode," which you can turn on to let other users know you're only looking for friendship, not a date.
You have to pay for some features, and some people didn't like that they only found that out after downloading the app. That aside, HER is a safe online community for queer women to connect.
---
3. Grindr: Best dating app for gay and queer men
Grindr is the most popular app for gay dating. It is essentially the Tinder for gay dating specifically: it's free to use and it's easy to create a profile. However, this means the pool of users may be both over-saturated and riddled with bots and fake profiles.
Like Tinder, it has acquired a reputation for being more of a hookup app than a dating app, but Grindr doesn't restrict your options – and with the large pool of men on the app, there's definitely a chance someone will share your interests and desires.
The site also sits close to the top of our list because it's easy to use and access, and creating a basic profile is free (with a premium, paid-for subscription available).
In terms of popularity, no other LGBTQ+ app matches Grindr. While there may be other apps whose features cater better to your needs, Grindr has sow widely spread that men of all types with a wide variety of interests can be found on the app. It's not for everyone, but it would be hard to find someone who hasn't at least tried using the app.
---
4. Bumble: Best for LGBTQ+ relationships
Hear us out on this one: Chappy used to live here - it was the relationship-focused alternative to Grindr for gay men, and it came with 24/7 community monitoring that ensured all members felt safe when connecting with other men. This is because it was backed by Bumble, which clearly liked the app so much they decided to join forces. What this means is you'll find plenty of gay men and women on Bumble, with the same relationship-focused culture users loved.
In heterosexual dating, when a woman and man match the woman has 24 hours to send the message. What does this mean for you? Well, when it comes to gay dating you're right back at square one, and either of you can message first when you match. You're still limited by the 24 hour timer, which can encourage you to get chatting and quit playing hard to get when you do match, and Bumble is known for its community monitoring, so any harassment will be swiftly dealt with.
The app is free, and you can pay for perks such as unlimited swiping. For those looking for love though, this probably isn't worth it. Limiting yourself on daily matches means you can pay more attention to those you do match with, without feeling overwhelmed. Bumble also verifies user identity, so there's no catfish lurking about.
---
5. Scissr: A great free dating app for gay women
Designed by lesbians for lesbians, Scissr is a growing free dating app for WLW. It promises to be a safe space for all: dyke, queer, gay, lesbian, bisexual, and bi-curious. There's one common gripe with the lesbian dating app, which is its login system. For those who aren't out yet, or who are simply more private when it comes to social media, the fact that you have to sign in on Facebook is a big turn-off. However, the app does promise to not post to your Facebook account, and you'll only be visible to WLW users.
When you do sign up, you can say what you're looking for on Scissr. That includes a Love/Relationship option, as well as casual dating, friendships, and just a cuppa. There are nine sexual identity options, including pansexual and asexual, and you can choose a username if you wish to keep your name hidden. When we tested the app, we found that it lacked the large userbase of rival apps such as HER, but you can sort by preferences and check when someone was last active to make sure someone is still using their profile regularly.
---
6. Tinder: Largest dating app userbase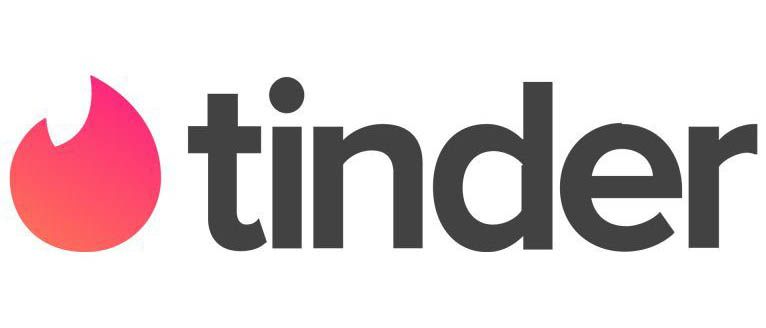 Tinder is one of the most used dating apps on the market, which means that, regardless of gender or sexual orientation, there's a chance you'll meet someone who meets your criteria for a partner. Because there is no community monitoring, harassment and bullying may take place - but if you are the subject of such behavior, you can easily block and report a user.
However, Tinder lacks the same consideration of the LGBTQ+ community that other apps on this list do. It doesn't take into account the vast spectrum of different gender identities and sexual orientations that exist in all areas, although this is something it's working on rolling out in the coming months.
The app is hypothetically good for anyone, and recent changes allow you to list your gender identity as Straight, Gay, Lesbian, Bisexual, Asexual, Demisexual, Pansexual, Queer and Questioning. You can also choose from a huge range of gender identities.
---
LGBTQ+ dating
Generally speaking, your options are a little more limited when it comes to LGBTQ+ dating. Dating sites actually have a great track record when it comes to helping gay people find love, possibly because of this. Research from Pew Research Center has found that a massive 55% of the LGBTQ+ community has used online dating sites, with 21% finding a serious relationship on these apps. The average nationwide was 30% and 12% respectively, so your odds are pretty much twice as good if you use a gay dating site when compared to the national average.
If you need a little extra help, you can check out our feature on online dating tips for more advice.