If you are looking for widely recognized credit-based courses from reputable institutions, Coursera and edX are among the best options available. Through their partnerships with schools and universities worldwide, these massive open online course (MOOC) providers offer accredited degree programs and expert-designed learning paths to deepen your understanding of a particular subject.
After testing them out, both websites made it onto our list of the best online learning platforms. Both companies also offer free courses that you can complete at your own pace without having to submit any projects. The only problem with this: free courses don't have professionally valid certificates. If you want one of those certificates, you'll have to pay for it.
This free plus paid combination of courses offered by Coursera and edX makes them a suitable platform for learners at all levels. If you are one of such students, looking to go down the remote learning route, you might be wondering which platform is right for you. In this guide, we'll briefly highlight the pros, cons, and key differences between Coursera and edX to help you choose the best option.
Coursera vs edX: Subjects covered
Coursera offers 3,000+ courses in subjects like humanities, math, business, language learning, and coding among others. There's a huge variety of education levels available here; you can access beginner courses, intermediate lessons, and even study for Master degrees via the platform.
edX has a similar number of courses (3,000) in subjects like social sciences, medicine, economics, design, and more. Like Coursera, it has beginner courses, intermediate classes, and also offers postgraduate education.
As well as the above, Coursera has something called "specializations". These are actually several courses, linked together, covering a particular topic. In theory, completing these pathways should help you get a better all-round understanding of a particular subject.
edX also has an unusual offering in the form of MicroBachelors and MicroMasters programs created by accredited institutions. These courses take between 2 - 4 months to complete and have been curated by colleges, universities and well-respected institutions.
Which one should you choose? There's not a lot of difference in terms of subjects here; both platforms cover a really broad range of topics. However, if you need a quick boost to buoy up your career, then you might want to opt for the 'MicroBachelor' or 'MicroMaster' programs from edX. Coursera has plenty to offer here too, with professionally qualifying certificates from organizations like IBM and Google. These take a little longer to complete, but we rate them as some of the best coding courses online.
Coursera vs edX: Course quality
Courses on Coursera and edX are created by professors and industry professionals so you are pretty much guaranteed high quality training.
Coursera has partnered with universities like Stanford, Yale and University of Michigan while edX has partnered with Harvard, Boston University, Caltech, Cornell, and more. There's also some crossover with the degrees from these online platforms, as they both offer identical courses from the same institutions (for example, you can study for a Master's degree in Computer Science, awarded by the University of Texas, on either edX or Coursera.)
Coursera seems to have a slightly larger and more international offering when it comes to degrees, with links to a greater number of universities across the globe.
Due to these accredited partnerships, the quality of courses is fairly high on both platforms. However, when we were testing them out, we found that a handful of the lower-priced courses were in need of updating. They featured clunky interfaces and outdated references. This is a problem that's recurrent across quite a few of the larger online learning platforms (we found similar issues with Skillshare.)
To avoid this, we'd recommend testing out the free 'audit' version of classes before paying, so you can get a feel for how well maintained the course is.
Which one should you choose? If you have a favored university or company, choose the MOOC provider that has partnered with your preferred institution. If you are fine with any university, both Coursera and edX offer high-quality lessons from reputable institutions, so we recommend choosing based on your preferred subject.
Coursera vs edX: Ease of Use
To attract new users, Coursera highlights its partner universities and the benefits of signing up on the platform on the front page. This can make it difficult for first-time visitors to quickly find the courses they are looking for.
We also came across some clunky elements on the platform when we were testing out a Spanish course. Graphics were warped and stretched on the page and some of the interactive elements were hard to click on. However, Coursera has an excellent video player with all the desired functions, including speed control and a running transcript.
edX's homepage features a healthy mix of partnered universities and popular courses, making it easier for new users to find their desired courses or to try something new from the recommendations offered. edX offers a detailed course category list at the bottom of their homepage, so users can quickly navigate to their preferred subject group.
However, you will sometimes find archived courses included in your search results, which can be irritating. We also found that the descriptions of what was contained in the courses a little vague.
Like Coursera, edX also has a neat video player that lets you adjust the speed, streaming quality, and transcript.
Which one should you choose? There's room for improvement on both platforms here, but we had fewer issues with the edX website. The platform quickly and effortlessly directs you to the next learning step and we didn't come across any issues with interactive quizzes or on-screen graphics. edX is also better for casual browsing, as Coursera's search functionality is a little more confusing.
Coursera vs edX: Cost
Coursera offers an annual $399 subscription that provides access to "Specializations" (series of courses) and individual classes that you can take at your own pace. You can also buy each class individually, which costs you between $39-$99. But subscribing will give you access to all of those professional courses provided by the likes of Google and IBM.
The best part: You can "audit" courses for free, meaning you can access the learning material without getting a certificate. This makes it easier to get a lesson preview so you can decide if the course is the right investment option for you. You can also choose not to buy the course at all, which is a great feature for reducing economic barriers to entry.
edX lets you "audit" all courses for free too, making it an excellent option for new users who haven't yet decided on their preferred subjects. You can buy individual courses on edX for $50-$300, depending on the subject and the type of program the course is a part of. The MicroBachelor and MicroMaster programs vary wildly in cost, but they fall within the $400 - $1000 bracket.
Degrees on both platforms cost upwards of $8,000, going up to $25,000, which can still be cheaper than in-person tuition at private universities.
Coursera vs edX: Final verdict
Picking between Coursera and edX can be confusing as both offer accredited courses at discounted rates, and sometimes even free. Courses on both platforms have interactive lessons that encourage community learning while working at your own pace by yourself.
But if you must choose, here are some key differences to keep in mind:
edX has more science-oriented courses while Coursera offers a broader range of self-development and language learning classes (for example, we could only find mindfulness courses through Coursera). There are a few more intermediate and advanced level courses on edX, while Coursera has a massive library of beginner-friendly courses. We also like that Coursera displays ratings on its classes, which is something that's missing on the edX platform.
So if you are a new learner who wants easier courses in the lifestyle and humanities category, we recommend trying Coursera. If you are a slightly advanced learner looking for science-based courses that will deepen your understanding of the subject while offering credit-based certificates, edX could be a key resource for you.
Both of these platforms have quite intensive course schedules. If you're looking for a more laid-back approach to learning, you might want to look through our comparison article Skillshare vs Udemy.
---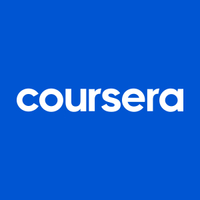 Explore all courses available on Coursera
Packed with courses in subjects like business, IT, public health and the humanities, this popular online learning platform is a great option for anyone who wants to expand their adult education.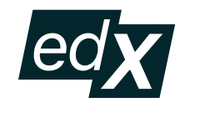 See all courses available on edX
With its short and sweet MicroBachelor and MicroMaster programs, this platform is perfect for anyone who needs to get an officially-recognised certificate to give their a CV a little boost.