Coursera offers a wide variety of course options, both free and paid-for. These range from "guided projects" that can be completed in under two hours, to preparation for professional certification, and fully-online Bachelor's and Master's degree courses.
At a glance
1. 3,000 + courses
2. Certified degrees available
3. Annual $399 subscription gives you access to 90% of content
There's a strong focus on business, data science and IT skills here, but there are also a range of language, humanities and personal development courses. For the purposes of testing, we signed up to a Spanish Vocabulary: Meeting People course, which is led by Dr Robert Blake from University of California-Davis.
Overall, we think that there are some solid lessons and programs available on Coursera, which have clearly been compiled by experts and professors. We really rate the tech classes on there and think it offers some of the best coding courses online. That said, we did find some of the language course content quite dry and there was some clunky functionality that formed part of the lessons. For this reason, it doesn't hit the number one spot in our guide to the best online learning platforms.
It's a good option if you need to achieve some kind of academic certification online (the degree courses are attached to accredited universities from around the world) but if you're more focused on simply having a good time while you learn there are better options out there.
Coursera Review: How it works
When you sign up, the platform invites you to fill out your profile by supplying information about your current profession, areas of interest and whether or not you have plans for a career change: it uses this data to suggest courses that may be relevant to you.
Courses run on rolling deadlines, with each cohort of students encouraged to complete assignments by a certain date. Once you're logged in, Coursera encourages you to begin your course by setting weekly goals stating which days you plan to study, then nudges you to block out these time slots in your online calendar.
This time-mapping feature goes slightly further than other online learning platforms. When we tested out LinkedIn Learning, we were also asked to set a goal for how much time we'd like to dedicate to learning every day - but we weren't nudged to input this into our calendars. It's a nice touch for anyone who likes to have that level of control over their schedule, but some might find that it goes against their understanding of the laid-back model of self-paced learning.
Like a lot of modern day learning platforms, Coursera has a strong focus on career-improving subjects. A good example are the courses on the platform that, when completed, offer you a Google Career Certificate. These courses have been designed and approved by experts and Google employees, so in theory they should carry a little more weight with employers.
Coursera review: Ease of use
It's relatively easy to navigate through the platform, and it's certainly very straightforward to find a subject you might want to study. You can search for courses directly via the on-site search bar, browse through areas of education, or narrow down your choice by selecting topics like free lessons, degree programs or certified courses.
Once you've started a course, the main overview page has a tracker showing you the percentage you've completed. Throughout the program, you'll also come across pop-up messages encouraging you to build on your progress and suggesting how long your current assignment will take to complete. These pop-ups usually feature fairly peppy language, such as: "[this is] a great way to build and apply your new skills" - it's down to the individual learner whether this is perceived as supportive or patronising.
There are several areas that could be improved in this section of the site. For example, each page of a study unit must be marked as complete in order to progress. However, without a progress tracker on each individual screen of the course, it's not obvious how many more parts of the unit there are to complete, so it's tricky to gauge when would be a good point to take a break.
We also came across a baffling popup inviting students to tag the learning areas covered in the course: this seemed like a pointless exercise in gathering extra metadata, with no clear benefit to students, as these learning areas were already laid out in the main course content screen.
In addition to the above, there were some fairly inelegant graphics and interactive elements included in the lessons. Some of these interactives - which were available both in HTML5 and Adobe Flash formats for wider accessibility - involved matching two columns of written or spoken words with their visual representation by selecting a letter from a drop-down menu or using a mouse or fingertip to draw lines between them. This functionality could be a bit clunky. The choice of stock images wasn't always particularly helpful either, with some clipart files stretched out of proportion to fit into standard-sized boxes. You can see an example, below.
Most study units features a teaching video, which is a little over a minute long - and in general we found that these were straightforward to follow. The videos all have subtitles, and if you speed up or slow down the playback rate, this change handily carries through to future videos. Highlighted transcripts of each video are available if you scroll down the screen, and videos can also be displayed in a pop-out window.
Coursera review: Content and teaching format
The course we studied had rigorously academic explanations of how the learning would be delivered - supporting our memorisation of new words through repetition, seeing images of the concepts, and reading the written words and the English translations. There were three main modules to go through, which concluded with a 45-minute graded quiz.
These modules covered frequently used conversational topics: family and friends; physical sensations, numbers and illness; places and weather. There's also a really useful Perspectives section in each module, which features videos of native speakers with different accents from around the Spanish-speaking world. This isn't something we've seen in other Spanish-learning courses, and it's a thoughtful add-on for people who are trying to refine their accents and ability to parse conversations.
We did find that the unit order was sometimes unhelpful: a guide to typing Spanish accents and punctuation was only introduced at the end of the first unit, after we'd already been asked to type words with accented letters into interactives. For instance, typing in "education" or "educacion" were both marked as incorrect: it would only accept "educación".
Learners were invited to write a couple of sentences in Spanish introducing their own family and describing their last illnesses, then pasting them into a Comments section with the hopeful injunction "Engage and discuss with other learners below!"
However, no engagement or discussion was visible, and minimal interaction was visible on the course forum: the nature of studying a course like this remotely means that individual learners simply seem to want to fulfil the requirements and move on, rather than attempt to chat with fellow learners any more than is necessary.
It's hard for an online platform to replace the conversational speaking and listening practice of a real-world language lesson, and unusually, the final assessment in the course was a peer reviewed video activity. Students were required to write 200 words introducing themselves in Spanish, record a video of themselves reading this aloud, then submit the video file online and ask other learners to review it - while also reviewing other learners' videos, in order to receive the final certificate.
Of course, it's difficult to manage assessments on a vast scale in a massive online open course (MOOC) so it's unreasonable to expect the professor who created the course content to review these videos himself. However, leaving this final assessment to other students who by definition are not fluent in the language means that the quality of the learners' writing and speaking may not be well assessed. If you're looking to get direct feedback, you may be better off turning to one of the best online tutoring services instead.
Coursera review: User reviews
All Coursera courses have a very simple reviews system, which lets you know how users found a particular course. Reviews contain a rating out of five stars and are often accompanied by student comments, explaining what's good and bad about a course.
There's a good deal of transparency here, as Coursera doesn't try to hide low reviews from the ratings page. As such, this is a useful way of gauging whether or not a particular course is worth your time.
Coursera review: Cost
At the moment, you can get a 7 day free trial on the platform, after which the cost of your course will automatically be deducted from your account on a monthly basis. There are also some completely-free course offerings available.
Outside of this, there's a huge variety in pricing structure. Some programs are available for a one-off fee, but you're expected to complete these within 180 days. There are also 'Specialization' packages available, which are actually groups of courses that feed into one another - for example, you could subscribe to a Specialization package that covers popular coding languages. There's no time limit on this latter option, as it's billed as a monthly fee.
Individual courses can cost anywhere between $30 and $100, while Specialization subscriptions tend to cost around $40 - $90 per month. Full blown degrees will set you back $1000s and there's also something called 'Coursera Plus'. This latter option costs either $59 a month or $399 for the year and it grants you access to over 90% of on-site educational content, including those previously mentioned Specializations.
Overall, the platform could definitely benefit from making its pricing structure a lot clearer, but to its credit it does clearly highlight which courses can be taken for free.
Is Coursera worth it?
The Spanish course we tested is a decent quality product, and would work well for someone who has basic familiarity with the language, and wants the opportunity to refresh their knowledge and gain a deeper understanding of grammar. If you're an absolute beginner looking for more conversational Spanish, or find that your attention is better engaged through a playful interface, this Coursera course may seem somewhat dry. We'd recommend you turn to the best online Spanish courses, instead.
This course is aimed at adults, rather than younger students: you'll need a good grasp of grammatical structures in English, as terms such as first, second and third person, telegram and cognates are used without further explanation.
The formality of the course structure means that learners need to be self-motivated to achieve success, while the need to upload your own video content for peer assessment in order to pass the course may deter some learners.
If you're looking to study creative subjects, you'll find more relevant options on a platform such as Skillshare - but if you value the academic credibility of technical courses from recognised universities, Coursera's study options are worth checking out.
---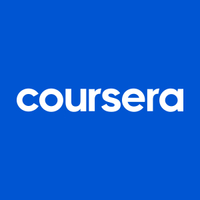 Check out all of Coursera's subjects
This is a huge educational platform, with over 3,000 courses available. For an annual fee of $399, you get access to 90% of that content - or you can purchase individual courses that better suit your needs.