DiscountGlasses prides itself on delivering an impressive range of stylish vision wear at affordable prices. Not only can you shop for the best eyeglasses online from the comfort of your own home, but DiscountGlasses also offers a fun virtual try-on service, which is the next best thing to trying on new frames in real life.
As we cover in detail in our DiscountGlasses review, choose glasses by fit, frame, price, brand, color and so much more, before selecting your prescription lenses, and the site will deliver your order within days. And if they're in any way unsuitable, simply return them within the very generous 365-day trial period. To find out more about what DiscountGlasses has to offer, read our full review below, where we also take a closer look at pricing, trial and returns, and user reviews.
If you want to switch up your vision wear, also take a look at our guide to the best contact lenses online for a quick, easy and more affordable way to keep your vision sharp. And don't forget to make sure all your eyecare needs are covered in our guide to the best vision insurance too.
DiscountGlasses review: At a glance
Free and easy returns
Free shipping within the US
Contact by email, phone or post
100s of stylish frames available for 'virtual try-on'
Runs 'mystery deals' with huge savings
365-day returns
DiscountGlasses review: What's on offer
There's a huge range of frames, sunglasses, reading glasses and accessories, including cases, chains and even swimming goggles (including prescription versions for both adults and kids) available at DiscountGlasses. The site is easy to navigate, with an easy search function and a choice of filters to help break down the selection by price, age range, brand, colours, frame shape, lens type, and more.
Once you have found some frames you like the look of, you have the option of trying them on using the DiscountGlasses virtual try-on feature, which provides a fun way to see what glasses suit your face shape. You can also choose to view the frames modelled on a variety of different models if you prefer.
To learn more about a particular frame, click on it to view a wealth of information about the size, fit, weight, lens options, and other useful details. In fact, whatever you need to know should be on the page, and if not, simply get in touch with DiscountGlasses by dropping them an email or calling the toll-free number.
When it comes to lens types, there are options for different lens thicknesses including ultra-thin, as well as different enhancements such as anti-reflective, sun tint and transitions. If you're looking for even more choice, read our FramesDirect review. The site offers excellent discounts, though be aware there's currently no virtual try-on option with this site.
Meanwhile, the excellent Lenscrafters provides choice and service that rivals a bricks-and-mortar eyewear retailer. This is no surprise, as it is owned by Luxottica, the largest eyewear company in the world, and, as such, you will get designer-level eyewear at great prices. Another option to consider is replacing the lenses on your existing frames; websites such as Lensabl make this a cinch.
DiscountGlasses review: Prices and brands
There are big brands on offer at DiscountGlasses, including Converse, Guess, Just Cavalli, and Kenneth Cole, with frame prices starting at under $20 in the clearance section and reaching up to around $180 or more. Clicking on the homepage's 'Mystery Sale' button reveals some great savings (up to 70% in some cases) on a wide range of frames. This is updated every month, with the savings covering both sunglasses and standard glasses.
There is every chance you'll find frames to suit you and your needs at DiscountGlasses, but if you want a larger choice of designer brands, check out our GlassesUSA review, or for even more affordable options, read our Zenni Optical review – this site is ideal if you want to pick up a spare pair of glasses or just need them for occasional use.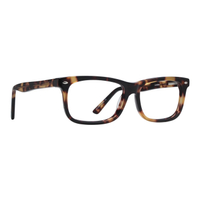 Lunettos Dylan | $39.95 at DiscountGlasses
These super-stylish classic frames for adults are available in different colors, and are currently one of DiscountGlasses top-rating glasses.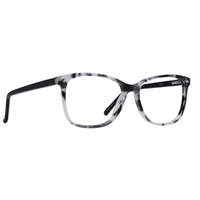 Lunettos Skyler | $20 at DiscountGlasses
These ultralight frames from Lunettos are a bestseller, and at just $20 it's easy to see why. They make the ideal spare pair and come with a free cleaning cloth and case too.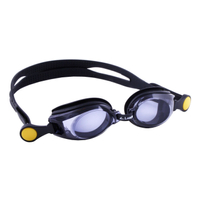 DiscountGlasses review: User reviews, company rating
There are plenty of reviews on offer at DiscountGlasses, just look out for the star ratings and comments from your selection page to see what other customers have to say. The reviews are overwhelmingly positive, with many comments praising the high quality of the frames on offers, as well as the effectiveness of the virtual try-on services.
One user review stated that,"I got these in less time than my eye doctor takes to get glasses to me – I will definitely order from here again!" While another commented how, "This is my first time ordering from here and I must say I LOVE my glasses! They are perfect, and the price was great too."
Other review websites are also quick to sing the praises on DiscountGlasses. US Reviews is filled with positive feedback and gives an overall rating of 7.6 stars out of 10, which includes 8 stars out of 10 for service and pricing.
For another online eyewear retailer that gets great reviews for affordability, read our EyeBuyDirect review.
DiscountGlasses review: Shipping, returns and refunds
DiscountGlasses offers three tiers of shipping depending on how quickly you need your order (note that all prescription delivery times are dependent on the prescription verification process):
Standard – $Free, 5-7 business days (for sunglasses, accessories, and frame only), 9-14 business days (prescription eyewear)
Expedited – $11.95, 3-4 business days (for sunglasses, accessories, and frame only), 7-11 business days (prescription eyewear)
Overnight – $19.99, 1 business day (for sunglasses, accessories, and frame only), 1 business day (prescription eyewear)
DiscountGlasses also ships to Canada (takes around one to three weeks) for $9.95 and internationally (around two to four weeks) for $19.95.
If you decide your glasses are not suitable, you have up to 365 days to contact DiscountGlasses for a return or exchange. Simply get in touch with its customer services team (by phone, email or post) with your details, and it will advise on the next steps for you to take to receive your refund or exchange. Returns are free for US customers only.
Should you buy from DiscountGlasses?
DiscountGlasses offers a very straightforward and thorough online shopping experience, and is particularly good for affordable frames. With great choice and plenty of flexibility for most eye care needs, you should have no trouble getting precisely what you need for your prescription and non-prescription eyewear.
However, if designer frames are your thing you might be a little disappointed, as the selection for big-name brands is somewhat limited. But if you're not fussed about designer frames, DiscountGlasses makes shopping for frames a breeze, and with the low-risk 365-day free-return policy it's clear to see why it is a popular choice.