Fairfield Funding is light years ahead when it comes to information accessibility and visibility, compared with competitors in the world of structured settlement annuity companies. The landing page bulges with live chat messages, contact information, visible links and detailed breakdowns of processes and calculators. You can get a free quote within hours of submitting your information, and you can calculate the value of your annuity right there, on the site.
This is a great feature that really helps you make a decision about your structured settlement annuity and what you plan to do with it. The site also breaks down the interest rate charges, the legal requirements, the length of time the process is expected to take, and includes several videos that explain the more complex areas of the sale.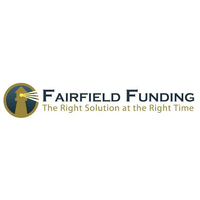 Go direct to Fairfield Funding's site
We highly recommend Fairfield Funding, because of its transparency and the various options it offers customers. Go direct to them for more details.
Fairfield Funding review: How does the process work?
Key facts
Application process: Lots of contact options
Costs: Not visible, become apparent through the process, interest rates clearly explained
Purchase options: structured settlements, various annuities, lottery
Calculators, service and support: Live online chat, contact number, annuity calculator
Personalized contact throughout
Lots of information to help you figure things out
Applying for a structured settlement solution with Fairfield Funding is initially confusing. You select the link, you arrive at a page explaining how everything works, and then you look at some nice reviews (and they are very good reviews, indeed) but there's no Start button. What the company has done is put everything on the landing page so you don't actually need to navigate anywhere, you can just hit Free Quote or Contact Us and off you go.
With Fairfield Funding, once you've contacted the company and received your quote, you will then be offered a choice of plans for your sale. You can then opt into the one you want and the rest is handled by the team. The company manages all the legal compliance and has taken the time to create a video that explains what this means so you feel that everything is being done above board. You can still use your own legal advice, which is advisable, and you can pause and ask questions at each point in the process. The customer service here is fantastic, and only bettered by that at DRB Capital.
Fairfield Funding review: Information and support
Lots of information, no way to search through it
Plenty of support and customer care
Fairfield Funding is clearly committed to getting you as much information about structured settlement annuities as possible. There are a lot of extra features on the site that make it stand out in a busy market such as the calculator, quick chat buttons, visible contact information and informative step-by-step explanations and videos.
Fairfield Funding: Customer reviews
A+ rating on Better Business Bureau
5 star rating on Consumer Affairs
Fairfield Funding is BBB accredited, which adds a much needed layer of trust to the transaction and the relationship and get's an excellent A+ rating. The customer reviews echo this – most of the ratings on Consumer Affairs are five stars and most emphasize the customer service, the simplicity of the process, and the transparency of the final stages. Fairfield Funding is equally responsive on the site, replying to all the reviews and giving personalized feedback.
Should you choose Fairfield Funding?
Fairfield Funding is one of the top structured settlement companies on the market, only pipped to the top spot by J.G. Wentworth. The company is committed to providing transparent and open communications to its customers – this is clearly seen in the extensive information and videos on the site and in its responsive communications across other sites. Also showing this are its chat and call centers – and in being as upfront as possible about the process.
The company has taken the time to include photos of the different people behind Fairfield Funding to add that extra sense of familiarity and they ensure that you understand the costs that are incurred every step along the way. Fairfield Funding uses personalized approach that makes a difference to how people feel when they start the process.