DRB Capital was founded in 2013 and its parent organization is DRB Financial Solutions. The company is currently servicing around 50,000 units, and it recently started a program called Stop Structured Fraud that offers awards of up to $100,000 to people who come forward with information about violations in the structured settlement payment space.
DRB Capital has already won a court case based on information provided to them and continues to stand for ethical behavior in this space. This is a very reassuring stance considering how delicate structured settlement sales can be and how this can affect people's lives. DRB has significant notches on its accreditation belt and offers one service that really does make it stand out – a single point of contact. Instead of speaking with different people every time you call in, you deal only with that person you started with. It's a compelling value proposition as you don't have to wait for someone to read your file or endure them asking the same old questions every time you call. You're already in the system and your person is already allocated. This is a big reason why we rank DRB Capital among the best structured settlement annuity companies of 2020.
We also appreciate the very well-designed website that makes it very easy for you to find contact information and get started. However, in spite of a bright and easily navigated website, DRB Capital doesn't have very much information actually on the site.
It's simple, it has infographics guiding you through various processes, and it has only a few menu items. It has big call to action buttons and exclamation marks but not a lot of meat. You can get additional insights about structured settlement annuities from the blog, but these are more lifestyle than advisory. You will need to get in touch with your consultant if you have any questions or want to find out more about their offering.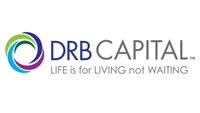 Go direct to DRB Capital's site
It's well worth checking out the DRB Capital website, even if it's tricky to actually access some of the products from there. You should find plenty of useful information.
DRB Capital review: How does the process work?
Key facts
Application process: Visible, plenty of information, managed by calls and emails
Costs: Low fees and no hidden charges
Purchase options: structured settlements, various annuities and pre-settlement funding
Calculators, service and support: No live online chat, contact number, Spanish and English customer support
Low fees and no hidden costs
Clearly explained processes in person or online
DRB Capital has a lot of infographics. These are brilliant if you want to get your information in clear, bite sized chunks and if you want to see how the process works. From the moment you land on the site, you've got contact information and support numbers flashing in your face. DRB offers you the option to either fill out an online form or to call the company directly to get your quote. They will then take you through the different options and give you an idea of pricing once they know all the details. Compared to the likes of J.G. Wentworth, the DRB site feels fresh and modern.
Except, even though every page you visit offers you lots of information about how DRB Capital works and what you need to do to get started, not one button takes you to the online form. The Call Now buttons are all hyperlinked to Zoom meetings – a deft touch that allows for immediate face to face contact – but we have yet to find the button that takes you to the online form. It could be user error, but either way it's not great.
DRB Capital has no online calculator (unlike Fairfield Funding) but its standout features include the Zoom meetings, the option to engage with the company in more than one language, and the very simple and clear layout that answers most questions very quickly.
DRB Capital review: Information and support
No online chat
Fast customer engagement
DRB Capital has really tried hard with its customer service. No other structured settlement provider reviewed has a direct link to a Zoom meeting with an advisor nor do they offer engagement in two different languages. Also, as mentioned earlier, DRB Capital ensures that you work with the same person throughout the process which is incredibly beneficial for your sanity.
The telephone number is all over the website, the Zoom meetings with an advisor are an instant click away, and the menu takes you to pages of information dedicated to each of the company's settlement options. You will find what you need to know to make informed decisions about the process before you engage with the company but competitors such as Strategic Capital have a lot more information available.
DRB Capital: Customer reviews
A rating on Better Business Bureau
5 star rating on Consumer Affairs
The customer reviews on Consumer Affairs give the site a steady five star rating but, we couldn't find evidence of the claim that DRB Capital was voted the '2019 Best Funding Provider Company' by the National Law Journal as the company wasn't mentioned on the site or in the magazine. This is a BBB accredited service with an A rating.
Should you choose DRB Capital?
DRB Capital is a relatively new structured settlement annuity provider and it shows in the bright and shiny customer engagement, transparent processes, and extremely satisfied customer reviews. It has a five-star average rating with Consumer Advocate, is a BBB accredited business, is a member of The American Institute of CPAs (AICPA), and a member of the National Association of Settlement Purchasers (NASP). The company is a subsidiary of DRB Financial Solutions and offers its services in both English and Spanish, which is a stand out feature no other reviewed structured settlement annuity provider has provided. The customer service is personalized, the information detailed enough, and the variety of options good enough to make it a solid contender for your attention.