If you're looking for a cost-effective mortgage, Guaranteed Rate is among the best refinance mortgage companies that there is. In fact, its triple commitment to provide low rate and fair fee mortgages, streamline processes, and provide unrivaled service and advice, makes Guaranteed Rate one of the best mortgage lenders overall.
Since being established in 2000, Guaranteed Rate has seen its reputation steadily grow. The platform rightly focuses on the core values that it holds dear, including putting the customer first and "thinking big", but this would count for little if the loan options, rates, and other information potential borrowers might need, were not available too - thankfully they are.
Some attractive rates and fees await for those who qualify with a good credit score, a steady income and a decent credit history, while Guaranteed Rate will also try to accomodate borrowers with smaller down payments, but who might otherwise be in a good position to qualify.
Its commitment to digital solutions is borne out by an almost seamless online-only onboarding process, while the Knowledge Center has countless articles to educate and inform. Links to rates, calculators and fees are also easily found.
Guaranteed Rate covers most product bases, including fixed-rate mortgages, adjustable-rate mortgages, jumbo loans, FHA loans, VA loans and interest-only mortgages.
Guaranteed Rate review: Application process
Key features
Application process: Easy, online, accessible with personal support
APR: Dependent on loan
Fees: Loan and requirement dependent, possible discounts
Calculators, service and support: Wide range of calculators, excellent and accessible customer service and support
Can complete entirely online
Quick, simple and clear signposting
Front and center of the Guaranteed Rate homepage is the promise of an "entirely digital mortgage experience that's 100% free of physical human contact" - it is even possible to close your loan without having to leave your home. It's, therefore, a relief that the entire site is geared towards allowing you to apply with ease, with giant buttons, clear and concise information, and even a video explaining the application process. Guaranteed Rates is very clean in its design - more so than LendingTree or Credible, for example - making it quick and simple to find and do what you need.
When it comes to getting started, there are two main buttons – Buy a Home and Refinance – and everything follows from there. There is the option to choose what is most important to you - lower payments, a lower rate or a shorter term. Share your ZIP code, provide some estimates around home values, loan balances and the like, and choose your credit score range, and the platform will come up with your loan options and rates. It will take no longer than a few minutes, and you haven't even had to provide your personal information yet. From here, selecting a product allows you to find out more about its interest rates, APR, down payment requirements, and closing costs. If you then decide that you want to apply for a loan, you take the application forward, with support available virtually or by phone.
Guaranteed Rate review: Credit score requirements
Guaranteed Rate requires a minimum FICO score of 580 for FHA and VA loans, 620 for conventional loans and 640 for USDA loans.
Guaranteed Rate review: Other requirements
In some instances, Guaranteed Rate will offer a conventional loan to borrowers with a down payment as small as 3%. That said, it is likely you will need to be fairly well qualified in all other respects of credit score, income and credit history.
As Guaranteed Rate is eligible to originate loans in all 50 states, your location shouldn't be a problem when it comes to qualifying.
Guaranteed Rate review: Interest rates and initial charges
Rates fare well against market averages
Personalized rates platform
As a stated aim of Guaranteed Rates is to keep mortgage rates low, thankfully it is an area in which it doesn't usually disappoint. Obviously, rates are moving all the time, but Guaranteed Rate tends to perform well against most averages, while lender credits can reduce your closing costs.
Of course, much will depend on the type of loan you are after and your circumstances, and this is where the "Get personalized rates" section of the platform really comes into its own. Transparency is a priority throughout the application process, so you are only ever likely to be one or two clicks away from checking on the rates and fees that apply to you.
Guaranteed Rates review: Other potential fees
Potential for fees to stack up
No prepayment penalties
Once you've worked through your application, it is definitely worth taking note of the list of final services that you will be paying for. Likely to include flood certification, property appraisals, credit reports, title insurance, recording fees and more, the rundown might be quite lengthy, and everything will have a price attached. These are all shaped under the services required by the lender - and importantly, they are not unusual in any way - but they can add up, so it's best to be prepared.
That said, it is sometimes possible to get a discount that can help you cut back on your closing costs, while Guaranteed Rate mortgages do not have prepayment penalties, which means you won't have to worry about additional fees if you refinance to a new mortgage early on.
Guaranteed Rates review: Service
Wide range of online tools and Knowledge Center
Useful Know your neighborhood tool
Guaranteed Rate provides users with an impressive array of online tools that help to tailor and structure their application and their existing loans with the company.
The strong commitment to customer focus comes across in all of its materials and support too. Contact information is easily found and there are numerous tutorials and information points designed to help you better understand the process. The Knowledge Center is impressive, and covers all aspects of buying a home, refinancing and more, while there are news articles reflecting on the industry overall.
In addition, there is the Research Center, where you can find some nerdier facts and figures, such as average mortgage rates. However, as it also plays host to a real-time neighborhood data tool that uses your ZIP code or city to give you information on housing cost trends, taxes, ratings and other cool things, it is definitely worth a look. It does more than just help you assess your area, it helps you to make a more informed buying decision.
With more than 300 local branches across the country - and if you are comfortable with "physical human contact" - it should also be possible for you to take your mortgage application forward face-to-face, if you'd find this preferable to doing everything online.
Guaranteed Rate review: Calculators
As is to be expected, a number of easy-to-use mortgage calculators are on hand to help you make up your mind over various aspects of the home loan process. These include:
Estimate your monthly payment
How much can I borrow?
Am I better off refinancing?
What home can I afford?
What will my closing costs be?
Which is better: 15 or 30-year loan term?
Am I better off renting?
How advantageous are extra payments?
Should I pay points to lower the rate?
Guaranteed Rate review: What users say
Guaranteed Rate enjoys an average rating of 3.9 out of 5 stars across more than 370 reviews filed on ConsumerAffairs over the past year. The excellence of its online platform, the wide mortgage choice and the efforts of its staff are all recognised, while unhappy customers often talk of drawn out applications or being rejected for a loan.
There are also a number of glowing testimonials on the Guaranteed Rate website itself (well, they wouldn't put up bad ones, would they?), while mention is also made of its customers giving a 95% satisfaction rating and being happy to recommend to their families, friends and co-workers.
Should you use Guaranteed Rate?
Guaranteed Rate makes it ridiculously easy to apply, is transparent about what your loan will cost, and offers all the information and support that you could possibly need. Rates tend to be on the good side of competitive, and while collective fees might unexpectedly build up, there are usually discounts and credits that could help ease such pain. The Knowledge Center is a great resource if you're just starting out on the home loan process, while the Research Center - and in particular the option to get to "Know your neighborhood" - is a useful extra.
The very best terms available through Guaranteed Rate might require you to have a top-notch credit score and steadfast employment stability, but that is the case with most of the leading lenders anyway. All-in-all, Guaranteed Rate is unlikely to disappoint if it was on anybody's shortlist of refinancing options.
---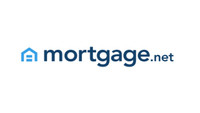 Compare mortgage rates at Mortgage.net
If you'd rather compare rates before you buy - and we strongly recommend that you do - Mortgage.net lets you compare all the top lenders at the same time.