Having lost so many face-to-face hours in the classroom thanks to coronavirus, it's no wonder parents are keen to find online tutoring services to help kids catch up — or indeed get one step ahead. Searches for these services have spiked during the pandemic and securing good quality instruction is a key concern for many moms and dads.
Enter Juni, an online e-learning platform that offers STEAM (science, tech, engineering, arts and math) teaching. The site specializes in coding but there are some straightforward courses available in Math and English, too. It doesn't rank in our list of the best online tutoring services, but it might suit some students who want to dive into coding and game design. Although, if this is your primary interest, you might be better served by one of the best coding courses online.
The platform is certainly popular with parents, earning an impressive 4.9 stars on Trustpilot. But unfortunately — despite persistent efforts — we weren't able to get any hands-on time with the platform. In lieu of this, we've pulled together a comprehensive overview of the platform, which gives a flavour of what the e-learning service offers.
Juni review: Teaching approach
Founded by two women with great professional pedigree (former Google employees, anyone?) Juni offers courses in computer science, investing & entrepreneurship, mathematics and English. The tech courses are their hero products, including programs in Python, Java and more. All kids are catered for, from beginners to college level, and the most advanced coding students can progress to the USACO Training Program.
Most notable about the Juni approach is that, unlike with many other platforms, children are partnered with a named tutor who takes them through live one-to-one sessions. They'll work together for three months or more, allowing the chance for a real mentoring relationship to flourish.
This is bound to be a huge attraction for many parents, especially those signing up kids who need an extra boost in their chosen subject. Building a relationship with their tutor should spur them on far more than a revolving door of could-be-anyones. Keep in mind too, that Juni's instructors are selected from some top universities so can be handy guides on your child's route to college.
Juni students get to set their own pace, and the 50-minute live sessions will be tailored to them specifically. This refusal to settle for one-size-fits-all leaning blends into the actual content too. The platform takes a 'project-led' approach. No boring lectures here, but instead hands-on learning. In their sessions children work on projects — putting what they learn into practice and learning from experience, such as getting to code their own games.
Juni review: Ease of use
While we haven't been able to get into the nuts and bolts of the platform, Juni does provide an overview of what parents can expect. Simple access to a Juni profile is supposed to keep everything in one place. Parents can schedule/reschedule the live teaching sessions to suit the family schedule, look over lesson notes and track their child's progress throughout.
And as for the learning, simply log your child on at your scheduled time and away they go. You can carry on with your chores as someone else takes on the educating - a great option for parents working from home.
Juni review: Additional features and tools
Aside from the individual live tutoring, another place where Juni stands out is the wrap-around opportunities built around it. Be it online science camps or live events, they've pushed plenty of additional distance learning content during the pandemic.
The excellently titled 'Juniverse' is an online community where children can sign up to challenges and share their work. Anyone can go online and see a game coded by Juni students and we can certainly see the motivational benefits of the extra offered outside the e-classroom environment. It felt friendly and safe — a must for any parent.
There are also more than 50 so-called Juni Clubs that kids can join. These are driven by Juni students themselves, overseen by instructors, that bring a more social element to proceeding. They complete an impressive stable of add-ons that look to be valuable supplements to your child's learning.
Juni review: Tutor vetting process
Juni's 800 instructors may be "handpicked from top US universities" but when someone you haven't met in person is teaching your child, you're going to want certainty of their credentials.
Matching an instructor to your child isn't automated, but done by Juni staff, who take into account age, gender, and speciality. Parents can share their feedback about the tutor, and request a change if it's not quite the right fit for their child after a few weeks.
But finding out more about how tutors are vetted wasn't easy. Nothing on the website gave us a clear-cut indication of how this is done, which seems an oversight given the live, one-to-one element of the platform.
A Juni representative who called us (more on that later) was able to explain three stages of the hiring process, including a mock session, peer review and interview. But we couldn't get an answer on how students' backgrounds and characters were vetted — whether through references or otherwise. "I don't really have that info," came the answer.
All contact is kept in-platform and at the end of the day it's up to mom and dad how comfortable they feel. It does feel like an oversight on Jumi's part not to have that info to hand, and reassuring parents with a little more transparency would be an easy fix on Juni's part.
Juni review: Cost
Tapping on a button for a free trial brings up a pleasantly clear pricing structure, so that's one area where communication does seem strong.
For $140 a month you get a session every two weeks, equating to 100 minutes of learning a month. $250 a month gets you a session a week, making 200 minutes of learning. And then the rather eye-watering $450 a month nets you two weekly sessions and more, in any number of subjects, making more than 400 minutes of learning.
Some may feel that the high ticket price is justified. After all, tutors here are from top US universities and the one-to-one model means a truly tailored learning experience. For reference, popular platforms like Wyzant charge $35 - $65 per hour, while some language-based sites like Preply charge as little as $4 for a short teaching session.
It's clearly outlined what you get for your money too, which is always welcomed. To register for the free 14-day trial you do need to enter your credit card details, though you're told you can cancel at any time. If, like many of us do, you reach the payment screen and have second thoughts… well, you can expect a phone call.
We found that when we entered our personal details, but not the details of our credit card, we were bombarded with both an email and a phone call. This was one of the most off-putting elements of the platform, as we didn't like that they'd used our cell number to quickly chase up on our credit card details.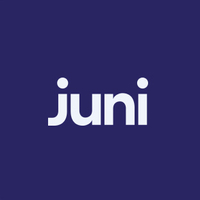 An excellent option for kids who want to learn to code and build their own games, Juni is a fun-filled platform that caters to all ages.
Is it worth it?
What price though would any parent put on their children getting ahead? While we weren't able to put the program through its paces fully, what we have been able to see looks promising. Juni's service appears to be much more than just linking you up with a tutor, and the social elements add an exciting element to keep kids engaged.