This Mail.com review is going to clarify whether this is a service that will serve you well, or if it's not the choice for you.
Mail.com has made it onto our list of the best free email services so you can expect a better than average offering, no matter what. While it does seem very appealing with its free-to-use service, there are some features reserved for premium users only; but if you don't need them, then this could be a great pick as your new email client.
Mail.com: Key specs
Storage: Unlimited
Encryption: Yes
Inbox ads: No
Do you need an email software that supports encryption? Are you going to use this to pull in other email addresses meaning POP3 and IMAP support? Will adverts be an issue for you if they crop up in your inbox? How much storage do you need?
What's also important, aside from that features list, is just how easy it is to use and what level of security you can expect. We've delved into all of this, so read on to find out everything you need to know about Mail.com.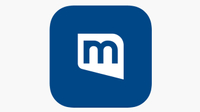 Mail.com is a free-to-use email service with lots of address name options, excellent storage, and attachment capacities.
Mail.com: User interface and accessibility
The layout of Mail.com, when used through a browser, is super simple. This is a good thing as it means everything is where you'd expect it to be and for more rich features they are clearly labeled so you can pick them up right away.
There is a useful option to have the icons labeled or to shrink the sidebar to just have icons alone. This is ideal if you know what you're doing and would rather have more screen space for your emails.
As you can see above, the layout of that central home window is a little off. We tried resizing the browser window but it wasn't intelligent enough to scale with that change. A pretty minor gripe, but as it is an update most websites rolled out some years ago, it is a little disconcerting that this isn't up to speed.
Once you get into the email window for composing or reading, everything is full screen and offers clarity. But that isn't to say it isn't feature-rich, quite the opposite, with plenty of rich font options when composing an email for example. More on that in the next section.
Jump to the mobile app and you'll find everything is refined well with minimal icons, so you have space for reading and writing emails. There are fewer options than in the desktop page but largely nothing you'll miss, making the app a viable stand-alone point of access for your emails using your smartphone.
Mail.com: Features
Mail.com offers a massive 200 email address options, meaning you can have something specific to your needs such as usa.com, dr.com, chef.net, artlover.com, musician.org, and plenty more. This means you won't only have a standout email address, but it also increases the likelihood you can use your regular name without any extra numbers, as it may not be taken yet. In fact, you can set up multiple addresses and have them all forwarded to one place in folders for easier access.
Mail.com is so much more than an email service, as it offers a complete ecosystem of online communication and management features. These include a contacts section, a calendar-based organizer, a cloud section for uploading photos and documents, plus an online office section that lets you create word-processed documents, spreadsheets, and even presentations.
So, yes, Mail.com offers all you'd expect from the likes of Gmail or Outlook. And if you were concerned about transitioning from them, it's not a big issue. For the contacts section, you can import from Outlook, Yahoo, or from a file directly. For the calendar, importing can be done with a simple copy and paste of a URL. In terms of cloud storage, you can archive photos directly from your phone, and you get a decent 2GB of free space.
One of the big appeals of this mail service is storage because it's unlimited, so you never need to worry about overflowing on emails. This extends to the emails themselves, where you're able to include an impressively large 50MB attachment directly into your email. This is a very useful feature, assuming the person at the other end can receive attachments that large.
Other features also worth noting are support for out-of-office email automation, rich-text formatting, flexible filters for custom folder forwarding and security checks, but more on that below.
There is also a lovely Stationery tab within the email window that lets you create a custom card right there in the message – a pretty unique and helpful touch.
Mail.com: Security
When it comes to security, Mail.com is clear about a few powerful tools. One is the antivirus tech that comes built-in. This means your emails and attachments are scanned both for webmail and using the app, so you shouldn't need to worry about getting infected via emails.
Not that you should have unwanted emails sneaking through anyway, thanks to a powerful spam filter. This also helps keep out any potential malware that may be embedded in spam emails.
Mail.com also has 2FA, or two-factor authentication. This means you have the option to sign in using two methods to ensure that even if someone were to somehow get your password, they still wouldn't be able to gain access to your account.
The company is very clear that even with all this scanning, your emails are not read, meaning all your information is kept secure and private for your eyes only.
All data is transferred using SSL or TLS transfer protocols, meaning your data is encrypted so that even if it were intercepted somehow, nobody would be able to read it.
Should you use Mail.com?
If you want an alternative to the big-name email providers but still need the rich-text features, a suite of management apps, and the security of a professional service with great spam filtering, then Mail.com could be the option for you.
While the free version is very powerful and offers a lot of useful features, there are greater storage options and enhanced email integration options with a paid premium version of the service. For example, if you want to pull in your other email addresses to use through this account, you'll need to pay for the premium service.
If this product isn't for you
Gmail is a great free service that offers no ads, social media contact importing, has lots of links with apps including YouTube, Drive, Docs and more. It also has video chat support with Google Meet.
For Windows users, Outlook is a great pick, and also works really well with Office thanks to deep integrations. The mobile app is excellent, you have Skype for video calls and there is superb calendar integration. However, you've got to be ready to put up with ads.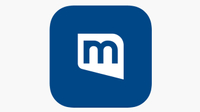 Mail.com is a free-to-use email service with lots of address name options, excellent storage, and attachment capacities.