If you're a student struggling with a particular aspect of your course, it can really start to affect your confidence. In these circumstances, it can be helpful to receive personalized support from a private tutor – and that's where services such as Skooli come in. Founded in 2014 by the Canadian team behind Teach Away and Learnkit, Skooli is an e-learning platform that gives students 24/7 access to on-demand tuition from their computer or smart device, meaning they can get help with their homework at any time and from any place.
Like all the best online tutoring services, Skooli offers expert guidance in a wide range of subjects. These include everything from ancient history to architecture, civil engineering to climatology. However, the platform specializes in math tutoring, covering topics such as algebra, calculus, geometry and statistics. Tutoring can be provided to anyone from kindergarten kids taking their first steps in learning, to senior college students preparing for their final exams. And with a range of payment options to choose from, you don't need to spend a fortune to get some help.
Skooli review: Teaching approach
According to company CEO David Frey: "Skooli was created to enable student learning through connection with professional teachers in a safe and secure digital classroom." There's a clear emphasis on convenience here, with users given the opportunity to access private, one-on-one tuition at a moment's notice – providing there's a teacher available.
Students can hand-pick a tutor from a wide selection available, and all teaching sessions occur face-to-face, online, in much the same way that you'd meet someone for a video chat on Zoom or Microsoft Teams. Being able to chat face-to-face with a tutor makes the Skooli learning experience much more personal, which can only engender trust.
Skooli review: Features and Tools
Communication is, of course, a key part of the teaching/learning experience, and Skooli has acknowledged this by furnishing its "digital classrooms" with a range of features designed to promote interaction. As well as being able to speak with your tutor face-to-face, you'll be given a 'chat bubble' that'll enable you to convey your thoughts and ideas via text (as well as share documents). This may come in handy for students who don't consider English to be their primary language and struggle to comprehend spoken words.
Skooli review: details
Grades: Elementary, Middle School and High School, College
Price: $0.82 per minute, 15 minute minimum per session
Subjects: Math, Humanities, Science, Languages, Other
Programs: Tutoring, test prep, and more
Times available: Tutors available 24/7
There may also be times when one of you wishes to illustrate a concept – for example, a maths equation or a grammatical rule. To enable this, Skooli equips each of its classrooms with a white board complete with drawing tools and a color palette, giving you and/or your tutor the opportunity to write, sketch or notate in real time.
Worried that you might forget something your tutor explained to you? Handily, all sessions are recorded, meaning you can refer back to them at any time. The other reason for sessions being recorded is that it provides an extra level of safety and transparency, giving parents peace of mind when their children are receiving private tutoring from an adult they don't know.
Skooli review: Ease of use
When you first arrive on the Skooli platform, you're asked to type in what you're looking for help with. We chose a subject at random: the First World War. However, instead of being directed to a database of history tutors, we were asked to clarify – using dropdown menus – what subject and grade we were studying. The problem was that the only options on the subject menu were math-related, meaning we'd hit a dead end.
So we tried a different route. This time, we clicked on the 'subject list' option at the top of the home page. Here, we found a search bar, along with links to some of Skooli's most popular topics, grouped together in categories such as math, languages and business. There, under the humanities heading, was history. Bingo. Clicking on that took us to the list of history tutors, which was headed by a box asking us to "Enter your question to connect with a tutor instantly". So, we typed in "How did the First World War start?" – and once again found ourselves faced with the dreaded 'subject' and 'grade' menus. It would've become frustrating very quickly if it weren't for the fact that we could just bypass that whole section and start browsing the tutor profiles off our own back.
From there on in, finding help was easy. Under the history umbrella, there are 14 pages of tutor profiles, each with a photo, an indication of their qualifications and a list of the subjects they're able to tutor – for example, one states that he can teach Chinese history and music history, along with generic history. For each tutor, there's a call to action – either 'start now' or 'contact the tutor' – and this is dependent on whether they're currently online or not. If they are, you can start your session right away; if they're not, you'll need to schedule an appointment. Want to know more about your chosen tutor before you commit? Click on their profile and you'll be directed to a more detailed resumé, with some profiles even featuring a video introduction. Each tutor also has their own live chat box, meaning you can ask them whether they'll be able to help with your query before you start a session. It's not perfect, though – we contacted one tutor and 24 hours later were still waiting for a reply.
A separate dashboard page – accessed via the menu at the top of the page – will enable you to view your scheduled sessions, browse tutors that have been recommended to you and check your inbox for any new messages you might've received.
Skooli review: Tutor vetting process
Whereas some online learning platforms – such as Udemy – allow just about anyone to provide tuition, Skooli operates a strict vetting process. Before being allowed to teach on the site, potential tutors must submit official documents verifying their personal identity, education history and teaching qualifications. As a minimum, they must have a bachelor's degree and a teaching licence, but many of the tutors on the site have considerably more strings to their bow. Having such a specific vetting process in place not only increases the likelihood that your child will gain expert support; it offers some assurance that the tutor in question can be trusted in terms of child safety.
Skooli review: Price
Skooli tuition can be paid for in one of two ways. You can either 'pay as you go', which means you'll only be charged for the time you spend with a tutor (at $0.82 per minute), or you can buy a pre-purchased plan, which will give you a set amount of hours for a flat fee. The available plans include Genius, which costs $352 for eight hours ($0.73 per minute), Mastermind, which is $672 for 16 hours ($0.70 per minute), and Einstein, which is $1,248 for 32 hours ($0.65 per minute). As you can see, the price-per-minute decreases the further up the scale you go, so if you think you'll need a lot of tutor support, it's worth considering one of the more advanced plans. Think about it carefully, though, because they're quite expensive and you don't want to shell out a large sum of money for a load of tuition time you won't end up using. Note that the minimum amount of time you can spend with a tutor is 15 minutes.
How do these prices compare with other sites in our guide to the best online tutoring services? Enabling students to access either online or face-to-face tuition in over 300 subjects, Wyzant is an entirely pay-as-you-go service, with tutors setting their own hourly rate (on average, this ranges from $35-$65). TutorMe also offers 300-plus subjects, and promises to connect you to an expert "within 30 seconds". Pay-as-you-go tutoring on this platform is more expensive than Skooli's, costing $1 per minute. However, TutorMe's pre-purchased price plans are cheaper, starting at $69 for two hours per month.
Should I book a tutor with Skooli?
If you're a student who needs extra help with your education (or you're the parent of one), and you're happy to speak with someone face-to-face in a digital classroom, then Skooli is an attractive option. Tuition is available in a wide range of subjects – with math being a specialty – and tutors are carefully vetted to ensure that quality and safety standards are met. OK, so its pre-purchased price plans are costly, but if they help you to gain the qualifications you want, then it has to be worth it, right?
Skooli's tuition certainly seems to have helped those who've left testimonials on the site. One, a grade 12 student called Alex, wrote: "Not only did my grades go up, but so did my confidence. Now I'm not nervous to ask and answer questions in class."
And Jade, a grade 9 student, seemed very much in agreement, writing: "Skooli is the third online tutoring site I've tried. I've been able to study with some very smart teachers."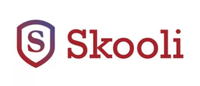 An instant-access platform, which specializes in math, this platform ranks highly in our assessment of the best online tutoring services currently available.