If you took out a mortgage in 2018, now could be the right time to consider refinancing it, according to recent data from Black Knight.
The property analytics firm's latest Mortgage Monitor Report reveals that today's prevailing interest rate stands at 3.49% – at least 0.75% lower than last year's rate.
Those with a pre-2004 mortgage also stand to enjoy considerable savings, with the report suggesting this group of mortgagees could knock 1.75% off their interest rate by refinancing in 2019.
For those wanting to learn more about when to refinance a mortgage, the bottom line is that it's usually better refinance sooner rather than later.
This is because any improved interest rate you receive will deliver maximum benefit when put against a larger loan sum – and assuming you're keeping up with your payments, your repayment figure is only going to go down over time.
We recommend checking our list of the best mortgage refinance lenders before you make a move.
Refinancing could benefit nearly 12 million Americans
Crucially, the statistics (via Forbes) suggest that there's a good chance you can refinance your mortgage if you want to.
Black Knight says that 11.7 million Americans are currently in a position to refinance, based on their credit score and loan-to-value ratios. The company says this is the largest group of potential refinancers since 2000, when it started monitoring this aspect of the property market.
Homeowners mulling over the best home equity loans are in a similarly advantageous position, it appears, with the US home equity market hitting $6.3 trillion last quarter – a record high that works out at an an average of $140,000 per homeowner, though the figure varies dramatically by market.
Taken together with the fall in interest rates, the report suggests that current property market conditions are ripe if you're looking to maximize your assets or rework your mortgage.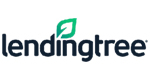 Compare rate quotes at LendingTree
LendingTree is a marketplace where you invite mortgage lenders to come to you. It is a great place to start your search for a mortgage, as it has a large collection of mortgage lenders that offer competitive rates and terms. It is also good for mortgage refinancing, as the greater variety of lenders provide the best lending rates.

Check out our guides to: