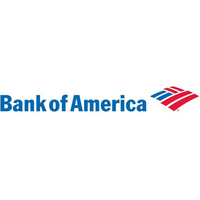 Bank of America is an established and leading mortgage lender that offers a range of conventional fixed and adjustable rate mortgages, although they didn't quite make our list of the best mortgage or refinance lenders in the US. Fixed-rate mortgages run at 15 and 30 year terms while adjustable-rate mortgages have fixed rate terms of 5/1, 7/1 and 10/1 for the fixed rate terms, after which the rate is adjustable annually. Jumbo loans are also available from Bank of America with both fixed and adjustable rates along with FHA and VA loans. First-time buyers in certain areas of the country can take advantage of the Affordable Loan Solution which allows a down payment of just 3% without the need to pay private mortgage insurance premiums. (NB, there are some maximum income and loan limits, depending on the location).
Existing homeowners can refinance with traditional mortgages or cash-out refinances. Bank of America also offers fixed and adjustable-rate home equity lines of credit, with a range of mortgage payment and interest rate options.
Bank of America Rates and Fees
Pay close attention to the rates listed on the Bank of America website as they assume borrowers will purchase discount points – no rates are listed with zero points – making interest rates appear to be lower than other lenders' advertised offers. Taking that into account, Bank of America's interest rates are about the same as those of other large lenders, such as CitiMortgage, but its APRs are higher. Bank of America is one of the few lenders to offer a closing cost mortgage calculator, which lets you estimate the cost of points, origination fees, mortgage insurance, escrow payments for taxes and insurance, and all third-party fees (such as appraisal and title insurance). The estimate can be a scary number, but that's better than being surprised on the day of closing.
Bank of America Preferred Rewards customers can get $200 to $600 off their loan origination fee, depending on the size of their accounts so if you're already a BoA customer you might find its mortgages more attractive.
Bank of America Customer Experience
Bank of America mortgages have more Consumer Financial Protection Bureau complaints (as a percentage of its loan volume) against it than even Wells Fargo mortgages. In 2017 Bank of America finished paying off its nearly $17 billion settlement for having sold mortgage-backed securities without disclosing the high risk of those mortgages just before the housing crisis. It continues to be the target of class action lawsuits from borrowers claiming the bank misled them about how to apply for mortgage modifications, sometimes allegedly destroying their applications for no reason, causing them to default and go into foreclosure. However, Bank of America came in fourth in J.D. Power's 2018 customer satisfaction survey, so it appears to be doing right by more-recent borrowers.
Bank of America: Verdict
It is possible to get a very good deal with Bank of America. It's a large and established lender and is particularly strong when it comes to first-time buyers. Borrowers can apply at one of the 4,500 branches, by phone or online via the Digital Mortgage Experience. The website is user-friendly with a wealth of info for first-time homeowners, including the Down Payment Center that even helps lower-income applicants find local programs offering financial assistance for purchasing a home.